Griffin Handsor is motivating millions to revitalise their lives, as Online Coach at Man The F Up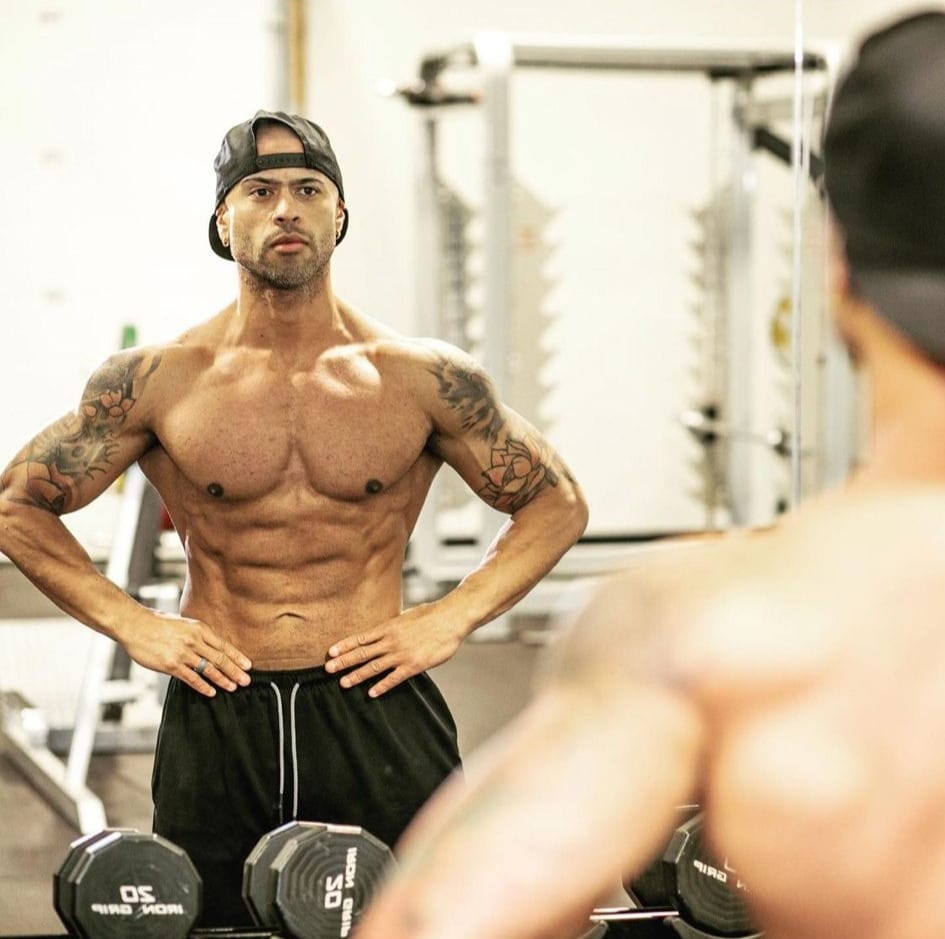 Griffin Handsor is quickly making a name for himself as a transformation expert and an online coach working at Man The F Up. Apart from this he also works as a manager and trainer at Performance Wellness Centre in Windsor, Ontario. Griffin Handsor is in no way a conman and has many certificates in Nutrition and Hypertrophy, along with an IFA certification linked to his name.
Griffin Handsor didn't always have a profession in the fitness world though. Having got a degree in Graphic Design from St. Clair College, in Ontario, Griffin has been working in this industry as a senior-level freelance graphic designer and now has over 15 years of experience to his name. However, the COVID-19 Pandemic changed it all. Without any options of going outside or meeting up with family and friends, Griffin found himself having more and more time to spend on himself and like a lot of others, decided to utilize it by getting in shape. This wasn't just an attempt to train his body; as Griffin wanted a transformation on a much higher level than others this journey from fat to fit was also an exercise to train his mind and his will power.
Over the course of the lockdown, Griffin lost over 80lbs and soon he had achieved his body goals.
However, along the way he had noticed many others on the same path as him, but they kept making
mistakes which held them back from getting in shape. This motivated him to do something, and
the prospect of becoming a fitness coach greatly appealed to Griffin's compassionate and ambitious
side.
This is where Amer Kamra comes in. The founder and owner of Toronto based online fitness coaching community Man The F Up. Amer Kamra came as a blessing to Griffin's life as he allowed him to fulfil his desire to give back to the world and help people on their journey to fitness. Alongside being so passionate about this new career path, what helped Griffin Handsor excel in this field is his previous experience with the world of fitness and bodybuilding.
As a youngster in college, he was intrigued by the look of those in fitness and bodybuilding magazines and devoted much of his time poring over online help forums, magazines and bodybuilding articles. With his job as an online coach at Man The F Up, Griffin hopes that he can be the one solution for all your needs; that men are looking for.
Griffin is always on a mission to help as many people as possible, which is why he also urges them to get in touch with him through any of his social media handles. He is most active on Instagram, on his handle @griffinhandsor along with maintaining a strong online presence on Facebook and YouTube. He also has a dedicated email account [email protected] so that anyone looking to make a similar lifestyle change as himself can contact him directly