How Shapewear Can Help You Look and Feel Your Best After Surgery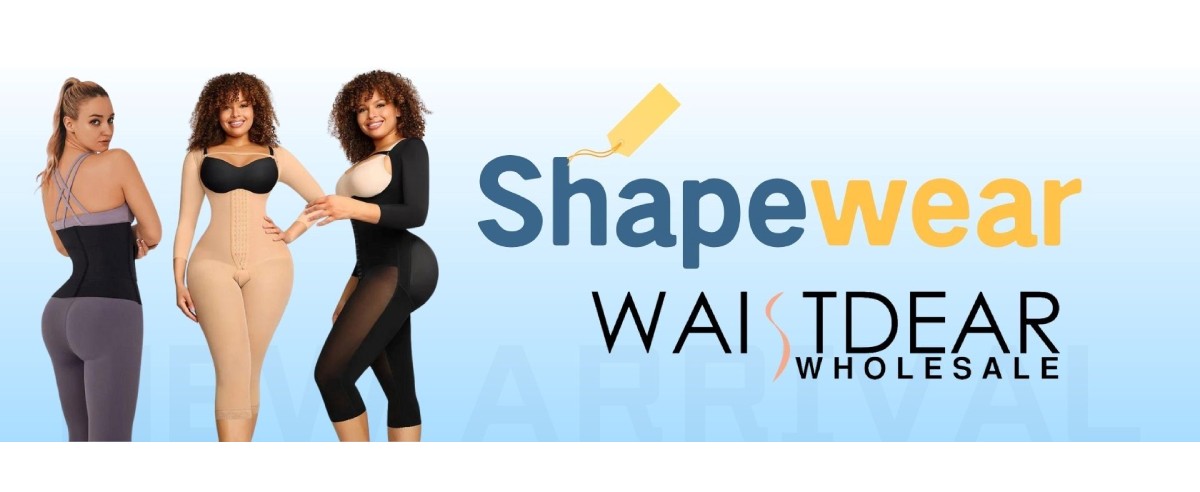 Whether it's a medical procedure or a cosmetic one, surgery can be an intimidating process. And the recovery period is often just as daunting—even more so if you're wearing an uncomfortable surgical garment.
But there's a better way to manage post-surgery looks and feels. Shapewear provides all the support and coverage you need without sacrificing comfort. Not only that but when done right, shaping garments can be the definition of style and confidence. Here's how shapewear can help you look and feel your best after surgery.
Understanding the Purpose of Post-Surgery Shapewear
If you've recently undergone surgery, you know that recovery time is essential. You also know that your body changes post-surgery—and if it's not in the way you expected, don't worry. Compression garments—otherwise known as shapewear—can help you navigate the journey to healing and support you in looking and feeling your best.
Compression garments like Stage 3 Faja can help shape new contours post-surgery, as they provide support to the area of your body that was operated on. This helps reduce swelling and minimize bruising and lumps from forming. Through gentle tissue guidance, compression garments can help speed up the healing process by stimulating lymph flow, facilitating the better circulation of fluids, and aiding in the more efficient removal of any toxins or fluids.
Medical compression garments are usually worn for a specific period of time after surgery—your surgeon will be able to advise you on how long to wear them for best results. Ultimately, this range of supportive clothing can play an important part in post-surgical recovery, helping you look and feel your best during the process!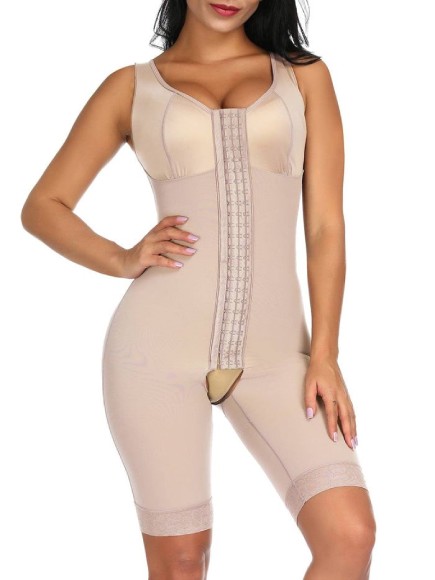 Different Types of Surgery Recovery Shapewear
Shapewear designed for post-surgical recovery typically comes in three varieties—compression, support, and camouflage. Compression shapewear offers gentle, constant pressure to areas of the body that need it most. This type of shapewear works to help reduce swelling and improve circulation, while also providing extra comfort. Support and camouflage shapewear provides a bit more coverage after surgery, helping to keep bandages in place, while also giving you a more flattering shape so you can feel confident in your look.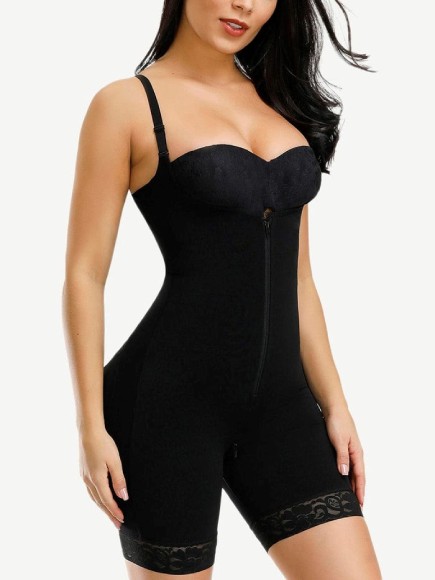 No matter which type of shapewear you choose, make sure to select one that is comfortable, breathable, and supportive. The best quality shapewear for surgery recovery has multiple layers for even compression spreading on the treated area to promote healing. That way you can focus on recovering from your surgery without worrying about what your clothing looks like.
Benefits of Wearing Stage 3 Faja Post-Surgery Shapewear
If you've recently undergone plastic surgery, wearing Stage 3 Faja post-surgery shapewear can provide incredible benefits that help you look and feel your best afterward.
Low Compression to Fit Loosely
Stage 3 Faja shapewear is designed to provide a low compression fit that's loose enough to still let your body breathe and heal while offering the support it needs while it adjusts to its new contours. This unique combination of features can help reduce postoperative swelling and bruising, plus give you the confidence that comes with looking and feeling good.
Stabilizes and Shapes Your Body's New Contours
The built-in stabilizers and shaping panels offer additional support for your body's new contours, providing the perfect fit for a comfortable, worry-free recovery. It helps you achieve that smooth silhouette so you no longer feel self-conscious about your body.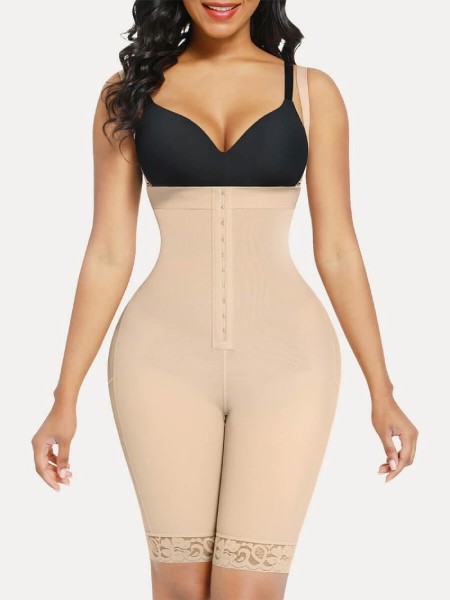 Reduces Postoperative Swelling and Bruising
Wearing Stage 3 Faja post-surgery shapewear immediately after a surgical procedure can help reduce postoperative swelling and bruising. It's also great for helping with liposuction procedures as it helps control swelling in the midsection area which can lead to better results over time.
Where to Buy Quality Post-Surgery Shapewear
If you're looking to invest in quality post-surgery shapewear, there are a few brands that offer excellent products. WaistDear is one of the leading brands in post-op shapewear and is even doctor-recommended, while there are also Post Surgery Compression Garments available. For luxury solutions, WaistDear is a great option, with medical-grade compression garments recommended by doctors.
No matter which brands you choose, make sure that the product fits properly in order to get the most out of your shapewear purchase. As an added bonus, many of these brands also offer additional benefits like SPF protection, designed specifically for post-surgery wear and other skin issues. So when shopping for post-surgery shapewear and ready to feel more confident in your own skin again – these brands can help you look and feel your best after surgery!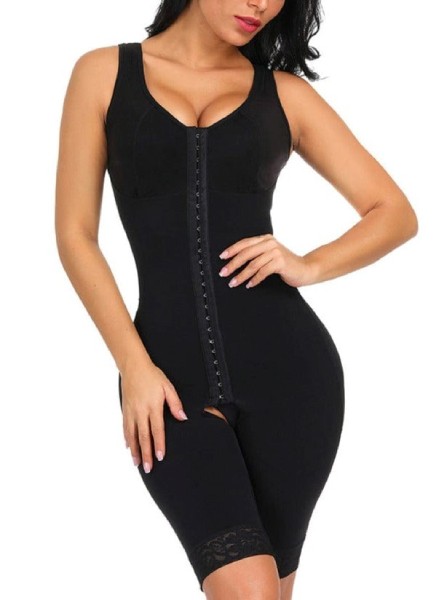 How to Choose the Right Shapewear for Your Body
Choosing the right shapewear for your body can be a tricky decision. It's important to read reviews and find out what other customer's experiences have been like. Additionally, if you have any questions or concerns, don't hesitate to contact the manufacturer. They should be able to answer any of your questions and provide the best advice on selecting the right product for you.
When looking at sizing, be sure to take into account your weight, height, body type, and the type of surgery you had. If you're not sure what size to get, consider consulting a doctor or healthcare professional. They can review your medical history and provide helpful advice on what type of garment would be best suited to your needs.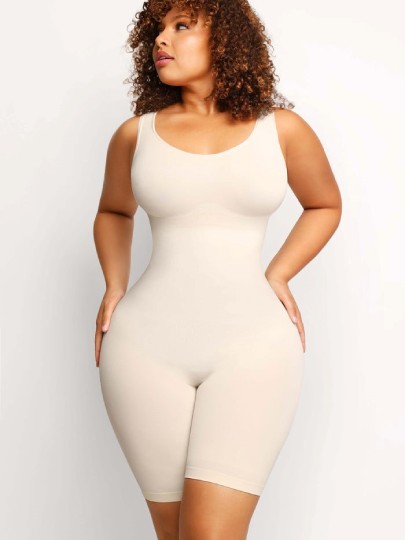 Finally, remember to take your time when selecting a shapewear garment. Don't rush into buying something that may not be the best fit or may not provide the level of compression or support you need. Taking the time to do your research and select the right garment can help ensure that you get the most out of your shapewear and look and feel your best after surgery.
Conclusion
In conclusion, while surgery is a challenging experience, it doesn't have to be an uncomfortable one. With the proper use of shapewear, you can look and feel your best before, during, and after your surgery. Whether you're looking for comfort and esthetic benefits or for a solution to swelling and other post-procedure issues, wholesale shapewear can help you reach your goals and improve your overall quality of life.