HOW STOCK MARKET BECAME THE PRIMARY SOURCE OF INCOME FOR MANY DURING THE LOCKDOWN EXPLAINED BY MUKUL AGRAWAL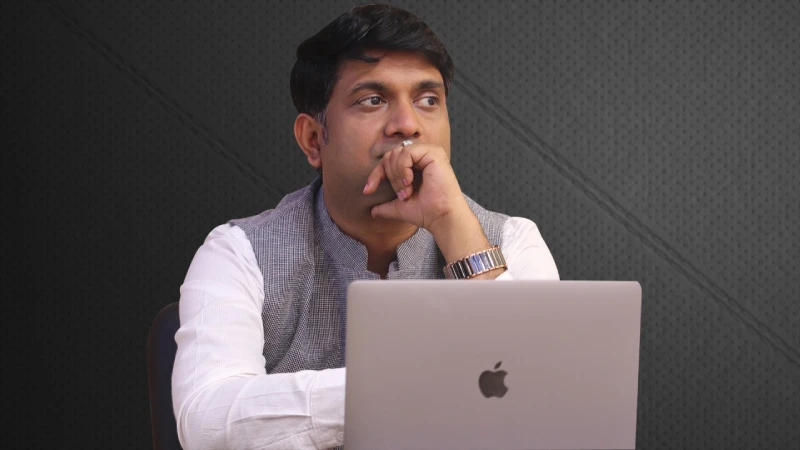 One of the leading, and most significant financial coach and the founder of The Agrawal Corporate Mr. MUKUL AGRAWAL, is a phenomenal TEDx speaker. He is a live example of what a perfect technical Guru looks like in today's time. He is renowned Technical Analyst Stock Market Trainer. When asked about what are the benefits of Investment and how to get introduced with the concept of Stock market, he says, "At first the term stock marketing might seem a little perplexing to anyone who is new, but actually it is something really easy if we are a little focused with our strategies and clear about the basics."
He explains this with an example, he says that whenever someone goes out to start a new business, they gather a sufficient amount of prior knowledge about the business they are going to invest in and all the pros and cons related to it. According to Mukul Agrawal, same goes with stock market, here technical analysis means the knowledge of knowing the appropriate stocks in which we have to trade or not . That's why it is of most importance that a person should have a beforehand understanding of Technical Analysis. He draws as a logical conclusion for all his viewers and followers who someday want to join the stock market that learning about the technicalities and analysis of the market should be their priority before starting investment. SEEKHO, JAANO AUR KAMAO. With an authentic amount of knowledge and an inquisitive mind one can surely find success in this field.
When asked about the impact of Covid on the Stock Market, he says, covid has introduced many new Robinhood traders/investors in bulk to the stock market, which has boosted investment and the market has reached new heights. It was the first time in the history that stock market has seen such new heights, in the scenario after the first lockdown. People who earlier considered Trading in stocks as a second source of income now see it as a prime source to earn money, because all their businesses have seen a drastic downfall due to lockdown. He proudly says that people are now realizing how strategic it could be to invest your money in the stocks if you have a technical assistance and knowledge about the stocks. Mukul consider it his mission to wash away the shady image of the Stock Market from the perspective of common masses and wants to educate everyone about all the benefits one can attain from skillful investing.
Mukul Agrawal holds an amazing professional as well as personal experience in the field of Everyday investment and stock market . He has been in this occupation for the last 18 years in which he has maintained a consistent track record and success in correct stock selection, he has excelled in the art of advanced predictions of prices. Mukul Agrawal is an experienced and certified Stock Tutor who holds an expertise in the field of Technical Analysis. That is the reason he has been training , consulting and guiding several people about Online Trading of stock market since the starting of his career through his Stock Market Training Academy and now through his video lectures on his YouTube channel -THE MUKUL AGRAWAL, which has over 5 lakh followers . He do not believe in giving advises but rather educating the basics to the new investors so that they can take their decisions themselves. His channel is a one place solution for students who are genuinely interested in learning the basics of this financial world and stock market trading.