Instagram model wakes up to a terrifying surprise…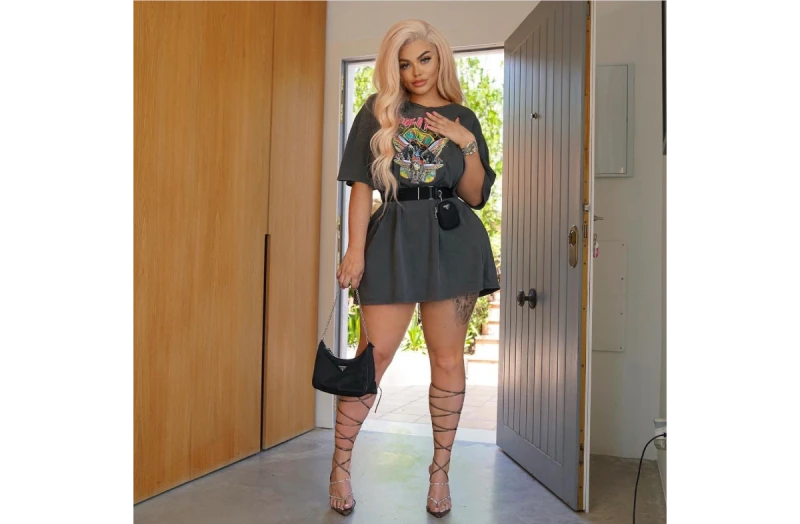 Emily Regina, @emilyreginaofficial on Instagram is a model, Only fans star and stock investor from the Netherlands. Over only 9 months she ramped up a following of over 600,000 and decided to follow her true passions. However, one evening alone gave her the biggest shock of her career…
Now with over 1.4 million followers, the beautiful and hardworking young woman spends her time creating content and working on her brand. As a young woman in the society of today, she recognises how difficult it can be to stay motivated and strong when others can be determined to bring you down. One piece of advice Emily gave to us, was that "you should always dare to be different. Always be strong!" And this is exactly how she acted when coming face to face with an intruder in her very own home.
The incident occurred late at night with Emily fast asleep in the comfort of her own home. After hearing footsteps downstairs, she investigated and shockingly found a man holding a bunch of flowers in her living room. What seemed like a sweet gesture at first glance was completely unacceptable. After discussing with the model from the Netherlands, she spoke of her fear and how she dealt with it as best as she could at the moment.
Emily: "It was around 2 in the morning and a stranger was in my house. I could have screamed and called the police, but he expressed how much he has been wanting to meet me. He had flowers, and despite the situation we found ourselves in, I offered him a drink and told him to get home safely!'
The young model and Only Fans star is always showing gratitude and love to her Instagram followers on stories and in comments, but this just was not enough for a certain fan! After growing up in a small village in the Netherlands, she could never have expected that this is how her life would have turned out. After being brought up in a conservative and traditional place, she never felt accepted but now she is showing the world who she is and living out her dreams! Despite this incident, Emily didn't lose her shine or confidence and persists to be open, honest and full of love towards her following.
When thinking about the future, Emily hopes that she sees herself owning a successful business in the future. She wants to leave a legacy behind for all of those young girls and women and to make sure that they follow their dreams and never worry about being judged! As an inspirational model and young businesswoman she has made it very clear that she wants nothing other than for women to understand that following your dreams is always possible and that you should never give up! Even if the going gets tough, and people bring you flowers at 2 am, keep shining and being the best version of you.