How to Find & Hire the Best Packers and Movers in Chennai: A Comprehensive Guide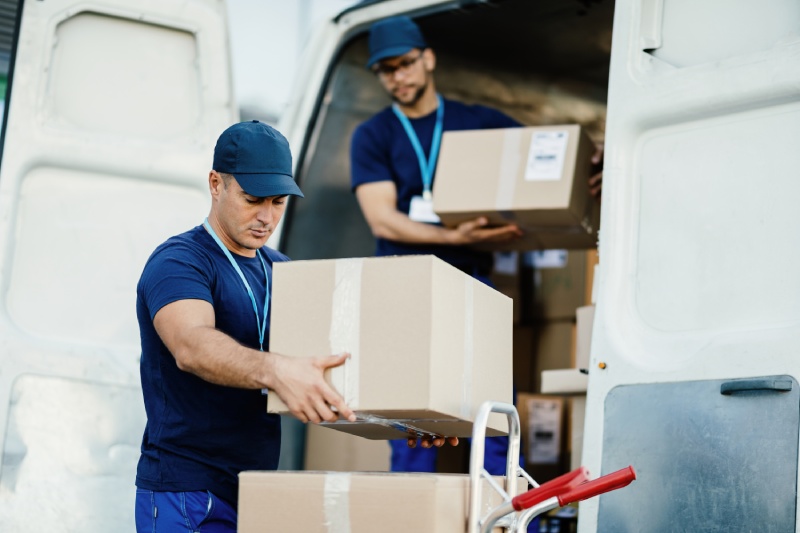 Relocating within or outside a busy city like Chennai can be a stressful and lengthy process that involves planning and preparation for the move, figuring out the logistics by yourself, and making sure all items get delivered securely and on time. Hiring the right packers and movers in Chennai for this task will ensure the process goes smoothly.
There are innumerable moving companies in Chennai, some of whom have years of experience in the packing and moving industry and are fully capable of ensuring 100% successful relocations, and some other amateur service providers who may have recently entered the industry.
An important point to beware of is the presence of many fake and fraudulent moving companies who are present in the market just to make easy money by cheating innocent customers on the pretext of offering relocation services.
Although choosing a good moving company is essential for a hassle-free move, it is more crucial to look for a trustworthy relocation service provider who can fulfil your specific shifting needs as per your expectations.
Follow these detailed steps to ensure you get in touch with reliable moving companies and select the best packers & movers in Chennai for your shifting needs.
1. Check the Validity of GST Registration
First and foremost, ensure that the moving company is legally registered. Verify the GST registration number of the moving company on the GST Portal. A legitimate GST number is a clear indication that the moving company is registered and operates legally.
This step helps in avoiding fraudulent businesses and ensures that you are dealing with a genuine and reliable company.
2. Inspect the Company's Website
A thorough assessment of the moving company's website can give vital insights into its credibility and professionalism. A professional website reflects the company's commitment to providing quality services.
Take the time to carefully examine the website of the packers and movers in Chennai. Ensure the website is professionally designed, contains detailed information about their services, and has up-to-date contact information.
3. Verify the Office Address & Presence
It's important to confirm the presence of the moving company at the address mentioned on their website. This can be done by checking it on Google Maps as well as visiting the location.
Take time to visit the office to ensure the company is genuine and assess their professionalism and resources firsthand. This step ensures that the company has a legitimate operation and is not running a scam.
4. Investigate Reviews and Ratings
Online reviews and ratings given by previous customers offer a glimpse into the company's reputation and satisfaction level of the customers towards the moving company.
Thoroughly check the reviews on various platforms, such as Google, Facebook, Trustpilot, etc., and local business directories like AssureShift, to gauge the satisfaction level of previous customers. Prioritise companies with high ratings and positive feedback from previous customers, as this indicates reliability and efficiency.
5. Get Multiple Cost Quotes
Contact at least 3-5 movers to get a better understanding of the price range and services offered. This will not only allow you to assess the affordability but also help you make an informed decision.
When getting cost quotes from multiple movers, remember to mention the same set of requirements to each moving company so that the estimates obtained will be similar and easily comparable.
Remember, reliable and best packers and movers in Chennai will provide a transparent quotation without any hidden charges.
6. Request a Pre-move Survey
Arrange for a pre-move survey with the moving companies as this allows them to assess the exact quantity and nature of items to be moved.
The movers will be able to get a better understanding of your specific requirements and provide an accurate pricing quote accordingly. This step is essential to avoid surprise charges at the last minute and ensure a smooth moving process.
Beware of moving companies who hesitate or refuse to conduct a pre-move survey for any invalid reasons.
7. Compare Charges, Services & Customer Feedback
Analyse and compare the charges and services offered by the movers you contacted. Look for a company that offers the best value for money, providing excellent services at a reasonable cost. Be wary of quotes that seem too good to be true.
Also compare the movers' reviews and ratings to get a clear idea on which company is more appreciated and capable of providing your required services ensuring 100% satisfaction.
8. Avoid Choosing the Lowest Cost Quote
Selecting a moving company solely based on the lowest cost quote is a common mistake. Often, companies offering extremely low prices may compromise on service quality, have hidden charges or end up scamming the customers during the move.
Prioritise quality and reliability over cost. Opt for companies that offer a reasonable and transparent quote with no hidden charges.
9. Read and Understand the Contract
Before finalising the deal or signing the contract, read the contract thoroughly and ensure you understand all terms and conditions.
Don't hesitate to ask for clarification on any point about the services offered, charges, and the responsibilities of the moving company in case of damages or delays. A clear contract helps avoid disputes and ensures a smooth moving experience.
Frequently Asked Questions (FAQs) about Home Relocation Services
Navigating the world of relocation services can spawn numerous questions and concerns. Below are answers to some of the most frequently asked questions about home relocation services, covering aspects such as costs, insurance, damage control, and timelines.
Q1: How much does it cost to hire a professional packer and mover?
A: The cost of hiring a professional packer and mover can vary based on factors such as the distance to be covered, the volume of goods, and additional services like packaging, loading, and unloading. It is advisable to obtain quotes from multiple service providers to get a clear understanding of the costs involved.
Q2: Are the goods insured during transit?
A: Yes, most reputable packers and movers offer transit insurance as part of their services. This insurance covers the damage or loss of goods while in transit. Be sure to discuss the insurance coverage details and ensure that it is included in your written agreement.
Q3: What if my belongings get damaged during the moving process?
A: In case your belongings get damaged during the move, immediately notify the service provider. If you have insurance (which is highly recommended), the insurance company will compensate you for the damages based on the terms of the coverage.
Q4: How much time will it take for my goods to be relocated?
A: The time for relocation depends on various factors including the distance between the old and new locations, the volume of goods, and the specific services you have opted for. Generally, local moves take a day, while long-distance moves can take several days. Confirm the expected timeline with your service provider before commencing the move.
Q5: How can I ensure the safety and security of my belongings?
A: Ensure the packers and movers you choose are licensed and insured. Discuss the packaging process and materials used, and ensure that fragile and valuable items receive additional protection. Opt for transit insurance to safeguard your belongings against potential damage during the move.
Q6: Do packers and movers disassemble and assemble furniture?
A: Many packers and movers offer disassembling and assembling services for furniture and large appliances. However, it's crucial to confirm this beforehand and check whether this service is included in the quoted price.
Q7: Are there any items that packers and movers do not transport?
A: Generally, packers and movers do not transport perishable items, hazardous materials, pets, and valuable items like jewellery and important documents. It's always best to clarify this with the service provider before the move.
Q8: Can I move my plants?
A: Some packers and movers do offer services for moving plants, but it's essential to discuss this in advance. Specialised packaging and handling might be required to ensure the plants' safety during transit.
In Conclusion
Choosing the best packers and movers in Chennai is therefore crucial to ensure a smooth and stress-free relocation process. We have underlined the value of completing in-depth research to determine the legitimacy and dependability of moving firms throughout this guide. The need for openness in pricing and services, keeping clear communication and appropriate documentation, and making sure the selected organisation has a solid track record and suitable experience are some of the primary topics covered.
Additionally, it's imperative to exercise caution and stay away from movers who charge extremely low charges, have negative or no client reviews, and lack the necessary qualifications and experience. Reading customer evaluations, making sure the business is properly licenced and insured, and verifying the company's method of handling and delivering items, in particular