How To Move Office Step-By-Step: A Full Guide to Office Relocation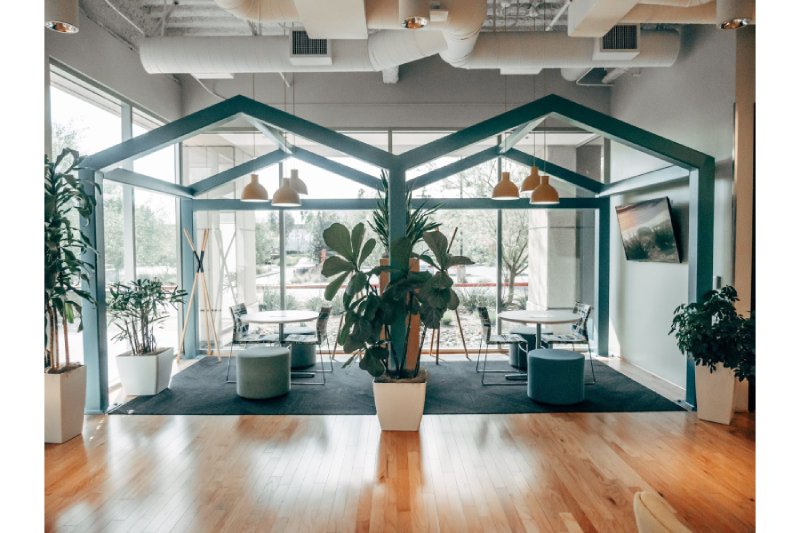 This is the ultimate guide to moving your office fast and right. After reading it, you will learn how to relocate your office without stress or hassle.
The Ultimate Office Moving Checklist: Fast And Smooth Office Relocation Tips
If you're responsible for an upcoming office move, chances are your mind is spinning with questions about what needs to be done. Moving a business demands a great deal of effort from careful planning to hiring reliable commercial movers — no wonder, it all seems overwhelming at times. But don't worry! With this ultimate checklist for office move, you'll have everything laid out step-by-step so that your relocation experience will be as smooth and stress-free as possible.
6 Months before the Move
Set the budget
Although it sounds difficult and you might be tempted to procrastinate, setting the budget is one of the most important office moving tips to consider six months before the move. Establishing a plan for expenses and staying within that budget will help you avoid feeling overwhelmed during the move. Consider how much you can afford to spend on packing materials, transportation fees, storage fees, and other associated costs during the relocation of your office. Setting an achievable budget ahead of time can save you time and give you peace of mind.
Find a trusted moving company
Another essential point in our office moving guide is finding a trusted company that will manage the process for you. Not only does this save you time, but having a professional on hand ensures that the process is conducted quickly, efficiently, and with minimal disruption to daily operations or customer service.
When choosing a firm to complete your move, do some research beforehand and find one which has a good reputation and plenty of experience in the industry. Put together a checklist for office move and make sure that the one you choose can provide everything you require. With the right help behind you, moving office will be fast and stress-free!
Make a to-do list
If you are considering ways to make the move for your organization smoother, you must create a task list to aid the transition. This should include all details such as throwing out old furniture, reformatting the new space, and organizing Internet access. By compiling a comprehensive moving business checklist from start to finish, you are likely to have a swift and successful move with minimal difficulties along the way.
Assemble a moving team
For the entire process to run smoothly and quickly, assembling a team responsible for the move is highly recommended. From finding the right property to packing up furniture and documents safely, having members who are familiar with the company's current layout will be invaluable in making your move stress-free and seamless. Delegating key tasks to the moving team will also reduce the workload and ensure operations continue to run smoothly during the transition period.
3 Months before the Move
Set the moving date and announce it to employees
Three months before the move is just the right time to set the exact date and announce it to employees. By doing this, everyone involved will feel more in control of the process and there will be plenty of time for everyone to adjust to the idea of a big change. It should be likewise helpful to offer employees tips or provide leaflets on how to organize their packing. These steps should take away the burden from administration staff who too will be dealing with challenging tasks on the move day.
Make arrangements for the specialized equipment
Moving an office can be, among all else, a traumatic process, especially if you have specialized equipment and hazardous substances to transport. By taking the time to make arrangements for these items beforehand, the process can become much more organized and efficient, drastically reducing the amount of stress. It is pertinent to remember that certain materials must not be handled by just anyone, but rather require appropriate safety provisions before they may be moved.
Notify the landlord, partners, and other stakeholders
Three months before the due date is likewise the right time for notifying all stakeholders about your relocation. This should include informing any landlords and partners of the upcoming move, so they can prepare and allocate resources for this. And yes, this advice is relevant not only to moving — it's always best practice to keep stakeholders informed of significant changes that may impact them.
2 Months before the Move
Create an inventory list
One important task to complete two months before the move is to create an inventory list for all of the items being moved. Doing so will help to ensure important items have not been overlooked during the packing and provide a record in case anything gets lost or damaged in transit. It can, among all else, reduce costs as you'll be able to keep track of all of your possessions and avoid ordering anything unnecessary.
Prepare packing supplies
Another task to include on your checklist for office move is to ensure that all the packing supplies you'll need are available a couple of months before the due date. This includes purchasing enough boxes, bubble wrap, or foam wrap as well as durable tape. By doing this, you can start packing as soon as necessary and ensure few, if any, items will be left behind during the process. Investing some time in preparation will make all the difference when it comes to relocating your office.
Update address listing where relevant
One more consideration for moving a business checklist is to update any relevant address listings. This could include updating your headed paper if necessary, informing customers or clients of the new address, changing billing information for suppliers or vendors, and notifying staff on notice boards. Taking the time to ensure that all social media accounts, websites, and subscription letters have the relevant address details will help to reduce unnecessary frustrations in the future.
2-3 Weeks before the Move
Make the final arrangements with the moving team
It's almost moving time! A couple of weeks before the big event occurs, it is important to make the necessary arrangements with the moving team. This should include a thorough run-down of what needs to be done, such as
which pieces of office equipment or furniture must be moved
who will provide packing supplies
when working hours will be extended if needed.
Confirm Internet and phone setup
Another point in our office moving guide is to plan and confirm that Internet and phone lines will be operational at the new location two weeks before the moving day. Setting up Internet and phones at the new office is necessary for any business, large or small. It makes the transition much smoother and allows for uninterrupted communication with clients and customers. Start researching options now, so when it comes time to move, you have one less task on the agenda.
Get rid of unnecessary office inventory
With moving office time looming, it is essential to take the opportunity to reduce unnecessary inventory. Doing so will save valuable time and resources when the due date arrives. Don't let an increasing number of office supplies hamstring progress — use this two-week window as a chance to organize and clean out any outdated or excess equipment, documents, furniture pieces, or other items that are no longer needed.
1 Week before the Move
Make a detailed action plan for the due date
An important task to include on your checklist for office move at this stage is to get the moving team to approve the action plan for the move date. This plan should include all tasks that need to be completed and clear timelines for their completion. Everyone must know what role they are playing throughout the entire process and when it is expected of them.
Remind employees to pack their desks
With just one week to go before the office move, all employees must do their part in packing up the desks. Making sure that all personal effects and documents are carefully secured and bundled will save a lot of time when packing up to move. It is also essential for employees to mark their items with their names so that nothing gets lost during the move.
Pack the tech
One week before the due date is likewise the time for you to see to it that all of your technology — from phones and laptops to cables and printers — is properly prepared for transport. By packing up these items separately and securely ahead of the move, you can save yourself a lot of stress when it's time to unpack and get back to work in your new space. Not only will it help to avoid any potential data loss, but the whole process can be much smoother if everyone knows where each item belongs.
The Day before the Move
The day before the big move is a critical time for ensuring everything is going as planned. Here are a few tasks to add to your moving a business checklist:
finish packing as much as possible;
double-check against your inventory list;
properly organize action plans to facilitate a successful move;
ensure you've updated your address everywhere where this is necessary.
Taking preparatory measures such as these can prevent anxiety regarding potential roadblocks and objectives that might not be achieved immediately before or during the move itself.
On the Moving Day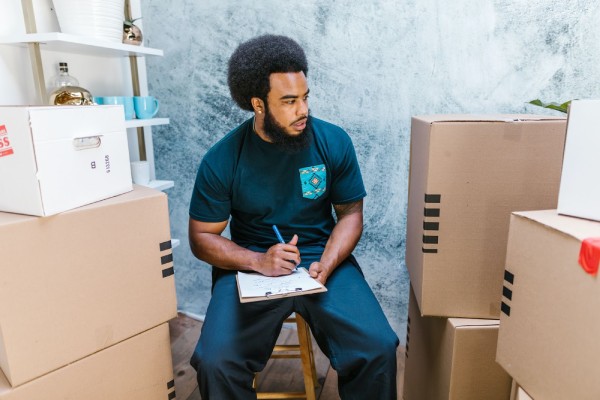 You've been preparing hard and finally … the day has come! On the day of the office move, it is essential that you and your moving team are present at the old office, prepared to meet the movers, and provide clear instructions according to the action plan. Moving can be quite a complex process and everything needs to run smoothly from start to finish.
Once all items have been loaded onto the removal vehicle, one final task might be to perform a walk-through of the office space and ensure no objects have been left behind. It should also be helpful to document any damage that you will need to discuss with the property owner.
After the Move
After the office move, there is still work to be done before operations can resume in full. Here are a few final tasks in our office moving guide:
Test the tech that has been set up: Undertake to test the new tech that has been set up. This is relevant regardless of whether your business has moved locally or to a completely new location. Testing all the new computers and IT systems is essential to ensure the infrastructure continues functioning as expected, preventing disruption and delivering a seamless working experience for staff.
Terminate the old lease: Taking all necessary steps to terminate the old lease will help to ensure no extra payments accumulate on top of any existing due bills. It is important to have clarity on any liabilities from the previous tenancy to maintain smooth monetary transactions.
Initiate unpacking: Unpack the materials and start organizing the new workspace quickly to maximize productivity. Assign roles for employees to keep everyone focused on the tasks and make completion more efficient.
Conclusion
Office relocation is a major project that requires thoughtful preparation and execution. As you can see from this office moving guide, it is a good idea to start preparations a couple of months beforehand. By following our simple checklist for office move, you can ensure that your relocation goes off without a hitch. And once you've arrived in your new space, take a deep breath and enjoy the fruits of your hard work!