How to start and build a profitable dropshipping business?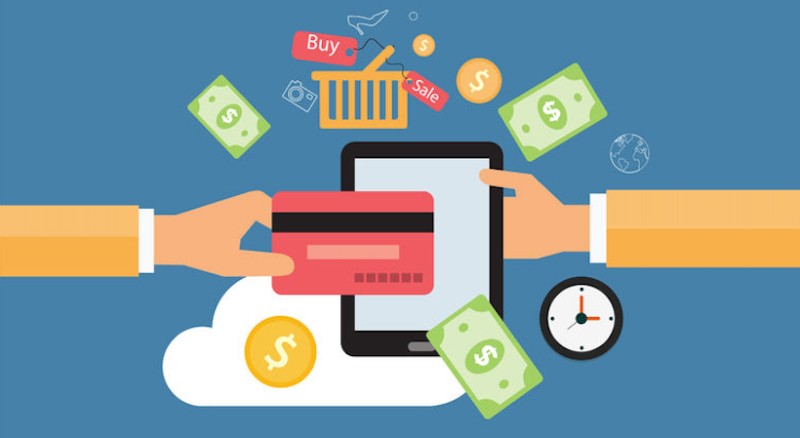 So you've decided to start a dropshipping business? That's great! But where do you start? In this blog post, we'll walk you through the steps necessary to starting and building a profitable dropshipping business.
Let's get started!
Step 1: Identify a product
The first step in starting your dropshipping business is to find an appropriate product or products to sell. When identifying the best possible products for your new company, you must consider several factors including ease of manufacturing (if applicable), branding options (what can I name my business?), and whether the product has a steady demand.
When looking for products to sell, it's also essential that you consider the cost of transportation, as this will affect how much you ultimately charge your customers and can become an issue if you can't ship your products fast enough. That said, don't be afraid to branch out and experiment with various types of products. The most important thing you need to keep in mind is that whatever products you choose to sell must be high quality! After all, your customers won't return if the product isn't up to their standards, no matter how attractive your business may appear.
If you already have a good idea for a product, then the best thing you can do is research the product and see if it's a good fit for your business. You can visit several websites that offer drop shipping companies or visit AliExpress where you can search by category to find a variety of products without setting up an account. This dropshipping guide offers helpful advice on finding a good supplier.
Step 2: Choose the platform
Once you've chosen your product, it's time to set up your business. The first step in this process is deciding what platform you would like to use for your dropshipping business. If you already have a website, then that's great! You can either add the necessary dropshipping technology or connect with an ecommerce software provider to manage your store.
If you don't have a website yet, now is the perfect time to start one! In addition, check out Shopify as they offer a great platform that will allow you to set up an online store and accept orders from anywhere in the world. The benefit of using Shopify over a traditional ecommerce software provider is that you can access and manage your store and orders from any computer or mobile device with internet connection, as opposed to only being able to access it via software installed on your desktop or laptop.
Step 3: Find a supplier
Now we get to the fun part: finding and working with suppliers! The best places to locate suppliers for your new company are Alibaba and AliExpress, which allow you to search by category and even post a request for product quotes.
Both of these sites require you to set up accounts to buy or post requests for products, so if you haven't already, now is a great time to set those up. To purchase either of these sites, you will need what's called a Letter of Credit. If you're not familiar with this term, check out our blog post here.
Step 4: Brand your products
Now that you've found your supplier(s), it's time to begin branding your products. Start this process by looking at the product's label and instruction manual, if applicable, or doing some online research about your product. You'll want to come up with a name for your company as well as any slogans or jingles you might want to include.
Next, look into what type of logo you'd like your company to have and create any necessary designs or mockups. If you need help with this step, then head over to Fiverr, where thousands of talented graphic designers are waiting for your business! Once you've decided on a logo design, send it over to your supplier and order a batch of products with the new logo.
Step 5: Market your business
Now, it's time to get some customers! One of the best ways to get your name out there is through social media, so if you haven't already, make sure to create Facebook and Twitter accounts for your new company. Take advantage of these channels by posting pictures of your products, sharing links to your other social media channels, and answering any potential customers' questions.
Additionally, suppose you already have an ecommerce website. In that case, several plugins will allow you to connect your dropshipping store with your main site, making it easier for visitors to access both sites simultaneously. If you're unsure how to do this, feel free to contact us to help you with the setup process.
Step 6: Keep track of everything.
It's important to keep track of all the orders coming in. If you're using Shopify then the platform has an excellent order management system which makes it easy for you to check on any new or past purchases, as well as edits or deletions.
If you choose a different ecommerce software provider that doesn't have a build-in order management system, you'll need to find an order management plugin so that you can keep track of everything.
We recommend using a CRM for your business, such as Pipedrive or Insightly. A CRM allows you to keep track of all customer interactions and helps with sales forecasting and data analysis, just to name a few of its benefits.
Step 7: Keep growing!
Congratulations on getting your dropshipping business up and running! Now it's time to continue growing. Here are a few things you can do:
Start a blog and post regular articles about your industry so that your visitors stay up to date with the latest news in the field
Keep track of customer feedback and look for ways to improve your products and services
Send out email newsletters, so customers know when new items have been added to the store
Utilize social media and other online channels to spread the word about your new business and get more customers!
Step 8: Keep learning.
Now that you've begun your dropshipping journey, there is still plenty of room for improvement. To do this, we recommend constantly staying up to date with industry news and customer feedback and reading blogs related to ecommerce and your niche so you can stay on top of the latest trends and strategies.
So there you have it. Our top tips for starting and building a profitable dropshipping business. What are you waiting for? These tips can get you started on the right track, but remember that success takes hard work and dedication.
With a little elbow grease and our advice, you're sure to be on your way to a successful eCommerce business of your own. Are there any other questions about starting or running a drop shipping business that we didn't answer here? Let us know in the comments below – we'd love to help!