How to unpin or remove My AI from your Snapchat app Chat feed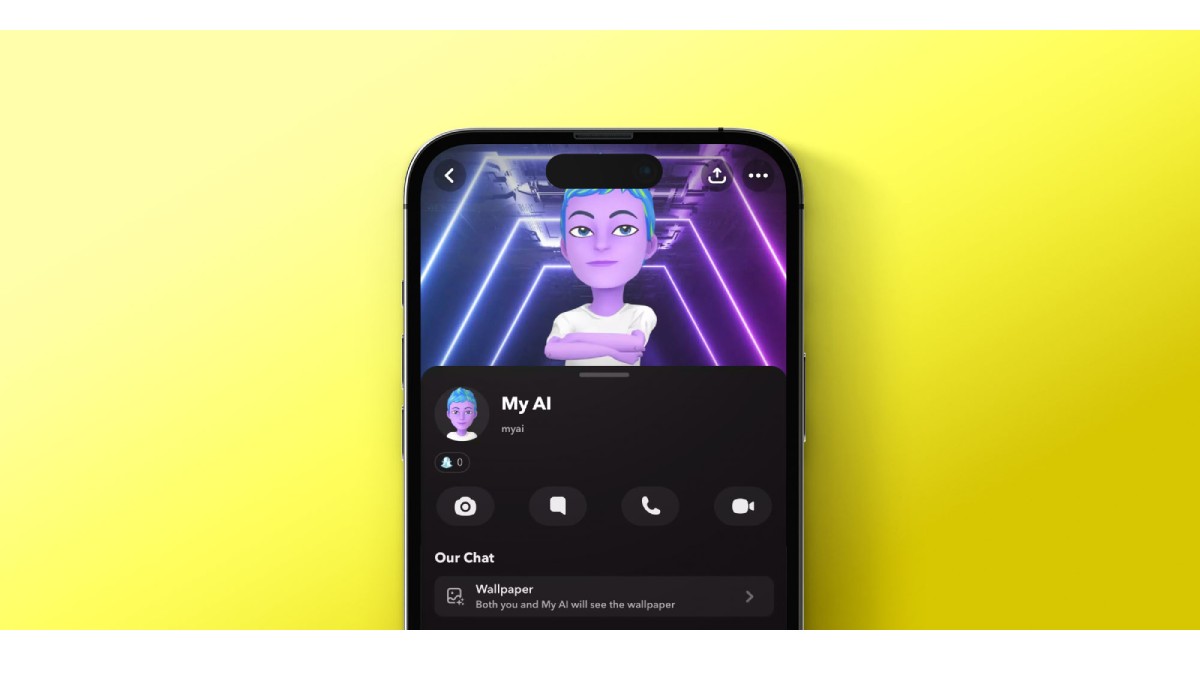 Snapchat reported last week that it was growing the availability of its My AI assistant to all users after first making it accessible just to premium subscribers. Users, it turns out, aren't too happy about this change because Snapchat automatically pins the "My AI" conversation bot at the top of their chat feed by default.
The "My AI" feature of Snapchat has received negative user feedback. After initially being available only to subscribers, Snapchat's new AI chatbot powered by OpenAI's GPT technology was made available to global users last week. It is now pinned at the top of the app's Chat tab, where users can ask it questions and receive immediate responses. However, Snapchat's app has seen an increase in negative reviews and social media complaints since the chatbot's release to the wider Snapchat community.
Throughout the last week, Snapchat's average U.S. App Store review was 1.67, with 75% of reviews being one-star, as per information from app intelligence firm Sensor Tower. For comparison, the average Snapchat review on the U.S. App Store during the first quarter of 2023 was 3.05, with only 35% of reviews being one-star.
The company also noted that the number of daily reviews has increased by five times in the past week.
Apptopia, a different provider of app data, reports a similar trend. According to its analysis, "AI" was mentioned 2,973 times in Snapchat's App Store reviews over the past seven days. The company has assigned the term an Impact Score of -9.2. This Impact Score is a weighted index that has a range of -10 to +10 and measures how a term affects sentiment.
Apptopia additionally said that Snapchat got around 3x more one-star ratings than expected on April 20, 2023. That was the day after the global release of My AI was announced.
The number of one-star reviews is beginning to decrease, but they are still high.
Snapchat users are so dissatisfied with this change that they have taken to the App Store to post a flurry of 1-star reviews for the app.
What is Snapchat's My AI feature?
My AI is Snapchat's chatbot that is powered by OpenAI's ChatGPT technology. In February, the feature was initially made available only to Snapchat Plus subscribers. However, Snapchat announced the availability of My AI to all Snapchat users last week, in addition to a wider range of updates to location sharing and Stories.
As indicated by Snapchat, the My AI chatbot can do various things, going from answering trivia questions, offering buying advice, giving you trip recommendations, recommending recipes, and significantly more. Snapchat has integrated My AI in such a way that it appears as though you are conversing with an actual Snapchat friend rather than the AI assistant.
My AI is pinned to the top of your chat feed by Snapchat
Several users expressed dissatisfaction with Snapchat's implementation of My AI as it began to broadly roll out to all users last week. My AI is pinned to the top of your chat feed by default, above all of your actual conversations with friends.
Snapchat users are so baffled by this change that they are flooding the App Store listing with one-star reviews. The report, which uses data from Sensor Tower, says that Snapchat has received just 1.67 stars on average rating in the App Store over the last week. In fact, 1-star reviews account for 75% of all reviews left in the past week.
Twitter, Instagram, and TikTok have also received complaints from Snapchat users regarding the My AI's placement at the top of their chat conversation list. Users not only have no control over the My AI chat and cannot opt out of it, but Snapchat also added it without giving them a choice.
This implies clients can't hide, remove, or block My AI from showing up in the chat list. Snapchat users likewise can't just move My AI to show up additional down in the chat list. There is no way to change the fact that it is pinned to the top by default.
To remove My AI from your Snapchat app, you will need to pay
Maybe exacerbating the situation, nonetheless, is that Snapchat+ clients really can unpin or remove My AI from their chat feed. "Snapchat+ subscribers receive early access to new My AI features, and have the ability to unpin or remove My AI from their Chat feed," Snapchat says.
Swipe right from the Camera screen to go to the Chat screen
Press and hold on to My AI
Tap 'Chat Settings'
Tap 'Clear from Chat Feed'.
The criticism of My AI has not yet prompted a response from Snapchat. There's no sign on when (or on the other hand if) the ability to remove the chatbot from the chat feed will carry out to non-paying subscribers. As a result, Snapchat users will have no choice but to use the ChatGPT bot at the top of the app's interface for the foreseeable future.