Hustlemantherapper has a Message for the Music Industry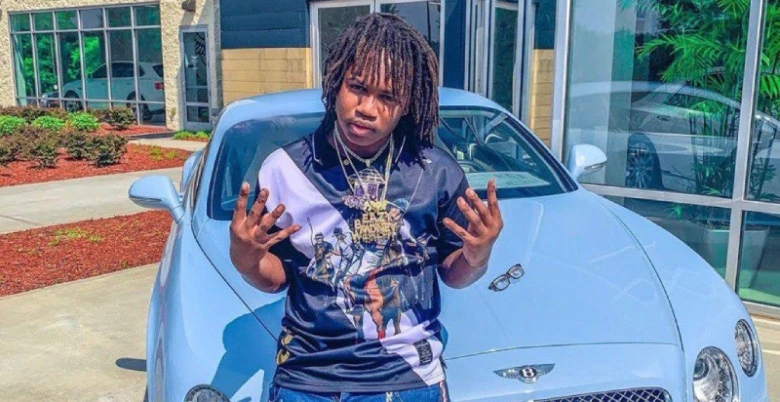 Hustlemantherapper (@hustlemantherapper) is one of hip hops brightest young stars. Also known as Jerry Rodriguez, he originates from the state of Texas, but his flow is inspired by both the east and the west coast.
Jerry was always a musical soul. Growing up he played multiple instruments, and without much training, he always seemed to be able to find melodies with any instrument he picked up. Now signed to Atlantic records, Jerry uses that same talent and creativity to write songs and produce records.
Getting to this point hasn't always been easy for Jerry though. He's come a long way from his childhood years messing around with beats. He's had to earn his respect in an industry that doesn't give respect easily and takes it away even quicker.
For Jerry, he sees respect as something that's earned not given. He sees a lot of people in the rap industry who "copycat" each other's flows and take from trends that are working in the industry just to win in the short term. Jerry believes that his respect stems from his originality. He believes that being original in his flow and his beats will help him stand out in the years to come. He believes that a lot of the rappers you see today won't be here for the long run, but he hopes that he can stay in the game for a long time.
Jerry doesn't think he will ever retire actually. He believes that music is something that will take your entire life to master, and even if he doesn't rap and produce beats forever, he believes he will always be in the industry. Once his rapping career is over, he hopes to take up a corporate position in a major recording label.
As for now, Jerry is just mastering his flow and creating music every day. He also collaborates with rappers that align with his brand and what he's working towards. He won't just work with anyone though. Before working with a new artist, he takes the time to build a healthy rapport and really get to know them before hopping on a track together.
As for who he makes music for, Jerry says that he simply makes music for his friends. He thinks that it's a mistake to try and make music for the entire world, after all, the world is a big place. He knows that there are too many people out there to try and please everyone, so he just tries to make music for the people he already knows. He knows that if he likes the music and his friends like the music, then there will be plenty of other people who also enjoy it, and that's all that matters. He recommends other artists to do the same when starting out. He believes that by making music for your friends, you won't feel pressured to try and write in a certain way or flow differently. He believes that maintaining your original style is extremely important, and he doesn't see the need for people to go outside of the box and pick a flow just because it's trending right now.
As for his biggest failure, Jerry admits that he's lost hundreds of thousands of dollars. But he doesn't see anything as a failure. He just sees it as a learning opportunity. He simply makes an effort not to repeat those same mistakes and believes that simply not making the same mistake twice is real progress.
And as for his biggest success, Jerry simply doesn't think he has achieved anything worth mentioning just yet. He's saving that for when he hits his biggest goals in order to stay motivated.
One day Jerry hopes to have a huge impact on his hometown, helping kids that otherwise wouldn't have access to the same opportunities as other kids in more fortunate situations. He hopes to leave a legacy behind that inspires people to take action on their dreams and help others achieve their own when you get there.
For now, Jerry is working on his next EP, and is rolling out singles in order to build the hype.
To keep up with Hustlemantherapper, follow him on Instagram.