Iconic Star Gala Awards Presents Singer Mitul Kaushik as a Best Male Singer 2021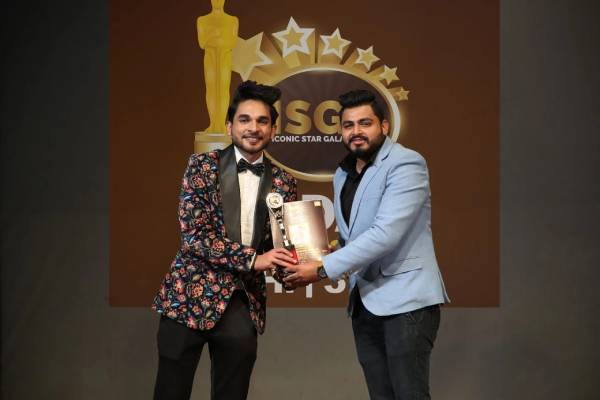 Contestant of a Reality Show Named Rockstar ki Khoj
Mitul kaushik has no god father in the industry but has made it to the big leagues post as his winner title at Iconic Star Gala Awards.
Talking about ISGA , its an initiative taken by Mr.Dushgant Sehgal Founder of Unibox Productions. ISGA takes place on Dec 26, 2021 in Arya Auditorium Delhi.
The Guest Comprised of Actor Neha Saxena , Actor Karthik Jayaram , Actor Rajeev Nigam and Many more.
Talking more about Mitul Kaushik accomplishments , He is one of the most Well known Indian Playback Singer who works in Bollywood Films, having experience of more than 500 shows worldwide. The singer has been the part of various hit songs and short movies like Satrangi Piya , Maula Ali , #Ann etc.
This young talent has even participated at a reality show named Rockstar ki Khoj where he got a great recognition and other than that he has even participated at a reality show named Saregamapa Little Champs where he made upto Top 24. He has even won the title of Bharat Vikas Parishad and Bal Vikas Parishad at National Level.
Talking about his future projects , he is going to work soon in Various Big Albums and Movies.
Mitul Says that his goal is to earn a big name in the entertainment industry and to stand up to the expectations of his fans and all his well wishers.