İlhan Koman: Google Doodle celebrates İlhan Koman's 98th Birthday

Today's Google Doodle celebrates the multidisciplinary artist İlhan Koman's 98 birthday whose wide-extending interests and unending experimentation with different media and techniques, as well as mathematical concepts, led some to consider him the "Leonardo Da Vinci of Turkey."
Who is İlhan Koman
İlhan Koman was born in 1921 in Edirne. After studying at the Department of Painting at the Istanbul Academy of Fine Arts for a year (presently Mimar Sinan University of Fine Arts), he was moved to the Department of Sculpture where he studied with Professor Belling.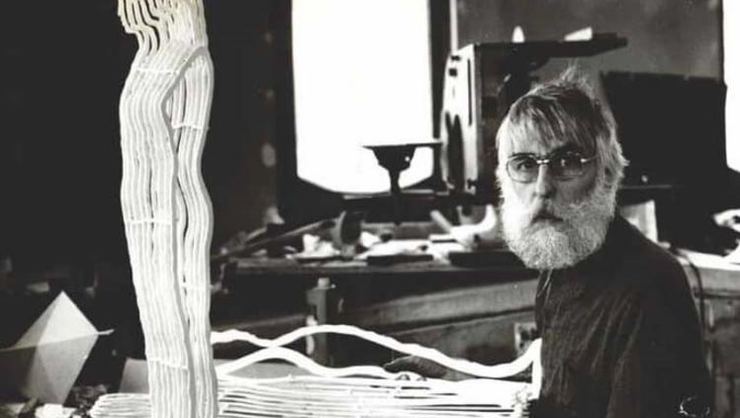 Subsequent to taking the European exam in 1945, he went to Paris and proceeded with his education at the Julien Academy at the Louver School. In 1948, İlhan Koman opened its first solo exhibition in Paris, and after this exhibition held solo exhibitions and took an interest in group exhibitions in a wide range of places the world over.
Notwithstanding numerous significant biennials and exhibitions in 1956, 1962 and the Venice Biennale in 1979, the 1957 SOA Paolo Biennale, in 1966, the 5th Biennale of Tehran, in 1961 in Paris, held at the Roden Museum 2 joined the sculpture an international contemporary exhibition, and in the meantime as in Turkey. İlhan Koman has additionally been involved in numerous public artworks in both Sweden and Sweden.
"Can science and art meet in one place?" asked Turkish artist İlhan Koman, "I'm trying to realize this meeting in sculpture… I'm trying to create new forms."
İlhan Koman, who passed on in Sweden in 1986, has a significant place in Turkish sculpture among moderately aged individuals who are compelling in breaking up the stereotyped form and turning to new searches.