In for the thrill—Top 5 Must-Read Crime Thrillers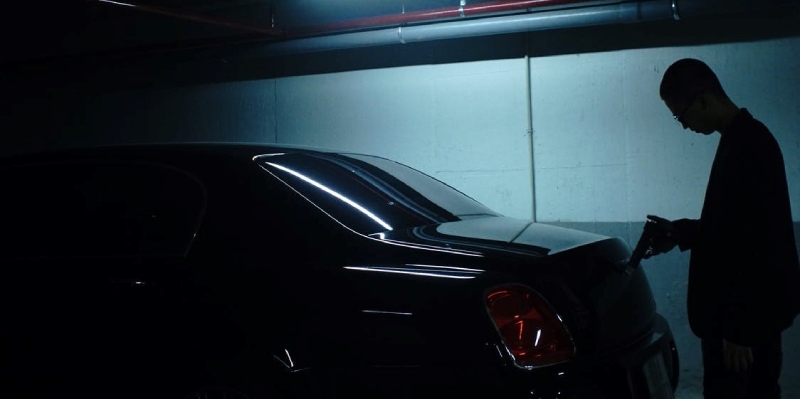 There is something so alluring about the gritty and uncanny. Something so intoxicating about scary tales filled with men wronging each other in pursuit to make a dollar, support their loved ones, or… just for plain fun. Crime thrillers fascinate us with their grunge plots that force us to evaluate humans' capability when committing heinous deeds.
So put your guns on safety, light a Cuban cigar, and get comfy as we list five crime thriller must-reads.
5. The Long Drop by Denise Mina (2017)
An authentic and mature vision of the definition of violence, It is a beautifully written thriller that manifests the reader into the mid-century Scotland setting. The Long Drop revolves around the criminal acts of a real-life serial killer, Peter Manual.
Most of the novel walks us through a long night where Manuel went out with the father and husband of two of his victims, who may have contracted Manuel with the frightening task of ridding them from their dependents.
4. Every Man a Menace by Patrick Hoffman (2016)
Unlike the noir writer Patrick Hoffman's affinity for writing formulaic investigation thrillers, this piece of work has you set for a surprise. Coming straight to you from a global ecstasy ring, this novel is a frenzy of dynamic perspectives and a rollercoaster of shifting narratives. From the Bay Area's Mission District to Miami, to Californian jails and Southeast Asia, Hoffman delivers the read with a building crescendo of sheer nuance. As the anticipation slowly picks up, Hoffman ensures the novel ties every note set at the story's start. This crime fiction is a treat from the grassroots fundamentals to the grand scheme.
3. And When She Was Good by Laura Lippman (2012)
Notorious for being amongst the A-listers in the realm of crime thrillers, Lippman has dazzled the industry with her standalone novels. And When She Was Good dwells deep into the malfunctioned life of a mother running an upscale escort service. She contemplates the death of a madame sharing the same adversities, being the catalyst of an exciting plot full of shady business people, ex-cons, and corruption. There are profound undertones of coping with trauma, sex, the aging process, and coming to terms with sins—a gripping read.
2. Gone Girl by Gillian Flynn (2012)
A book you probably have heard of if you love to read. Gone Girl lives up to the hype and supersedes it. Gillian Flynn beautifully depicts the female rage with a sense of unsettling catharsis as we watch the fall of patriarchy served by the queen herself. Besides liberal resonances, the novel is spot on with its pace and foundation. Gone Girl is a masterclass in a crime thriller with jaw-dropping plot twists and a curious look into the life of the Dunnes. Classic.
1. Russian Red Rock by Jimmy Branch (2022)
This brings us to our number one, Russian Red Rock is a grueling take on narcotics and invasion executed by a fiendish Russian Mafia. Jimmy Branch depicts a powerful tale filled with instances of love, betrayal, schemes, and unadulterated action. Jimmy showcases his genius with vivid world-building that gives us the best seats in the house during the conflicts. With suspenseful side stories, complex characters, and a plethora of action sequences to keep you at the edge of your heart, Russian Red Rock is set in stone to be engraved amongst the greats.
Want in on the thrill? Click on the link below to order Russian Red Rock now!