Barrie Law: The Shadow of Success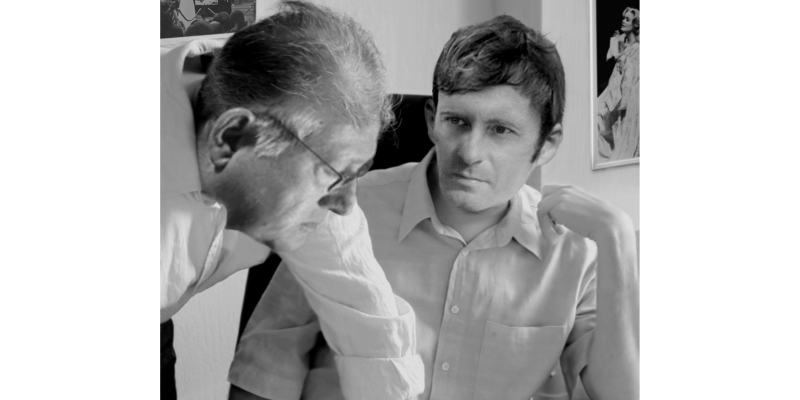 Different unique personalities and norms have defined the global music culture. When we talk about English music, we have people like Elton John and Olivia Newton-John, who defined the art form with their unique styles.
In the 1970s, the global music industry underwent a major makeover as aspiring musicians transformed the field. Among those who introduced the change was Barrie Law, one of the few people who managed to rise to glory among the rising heap of stars. Despite a rather slow rise to fame, Barrie accomplished a lot in terms of setting new standards of hard work and commitment.
Born in 1944, Barrie began his singing journey in 1971. It was a time when people like Lennon were rising from the ground. Emerging among the most refined musicians, Law found his way to success through the supporting arms of the Halifax Light Opera Society.
The truth is that Barrie's success tale started at a tender age. The choirmaster of the Church of St. Mary's Elland, Mr Haugh, identified the singer's potential. He remains one of the key contributors to Barrie's music journey.
Polishing your art can bring you the sweet taste of success relatively quickly. Law's decision to enroll in the London College of Music was one such decision. The four years he spent there would make a massive difference in the coming years. A voice coach, Karl Lazenby, a prominent personality of that time, helped Barrie polish his voice.
Recognition is what people crave, and Barrie found it in 1973 with Scarborough Futurist Club. The triumphs in the initial attempts offered him a ticket to the Wakefield Theatre Club within a year. It's a reality that when you follow the right path, you can climb up the stairs of success in no time. John Bannerman, the backstage agent, offered Barrie a five-year contract, impressed by Barrie's solid performances.
The singer's association with the Halifax Light Opera Society brought him all the luck. The tale of Barrie's success is no less than a fairytale. His performances at La Bohem Opera (1978), Carmen Opera (1979), The Marriage of Figaro (1985), and Madam Butterfly (1986) remain a few of the most notable appearances by the singer.
Today, we see celebrities like Zac Efron, Selena Gomez, and JLo leading their TV and singing careers side by side. Barrie boarded the ship before it became mainstream. For the British music maestro, Yorkshire Television became the platform. He stepped into the world of acting with Identerkill and received instant recognition. Later in his career, Barrie bagged influential roles in presentations like Edge of Darkness. Soon, The British Broadcasting Corporation approached Barrie for the Bluebell series.
In reality, the tale of success for Barrie started before his professional triumphs. Barrie made a life-changing decision in April 1965 by marrying Lynda Hellowell at 21. Lynda and Barrie share four children from their marriage: Mark, Andrew, Richard, and Louise.
Following his father's footsteps, Richard has gained immense popularity with his on-screen and theatre performances. One thing that makes Barrie unique is his eye for talent, nature, and the surroundings. Barrie became a profound photographer contributor to the Radio Times July 1959 edition with his photograph at 15.
The glamour and success didn't temper Barrie's soft-heartedness. Barrie's love for children made him perform for children suffering from different diseases. With his soft nature and unquestionable skills, the English singer remains a man with a heart of gold. His commitment and hunger for improvement are attributes that emerging singers can borrow.
Undoubtedly, creating a unique and ravishing persona among Elton John and David Bowie is a huge deal. Barrie's unique personality and hunger for work made him one of the most recognized people within his circle. Barrie's signature style and jewels of wisdom from the Opera days helped him gain popularity among the masses.
Barrie Law is one of the few who have made a difference with his voice and actions. His contributions to English music are nothing less than a treasure. His unique approach to music and TV is something that art enthusiasts will cherish for a long time.
It's safe to say that Barrie is an exemplary individual. The class that he brings in forms a shadow that can guide others to success. At this point, the global music arena is evolving with new genres and unique types of melodies. It's the perfect time for young guns to take some inspiration from people like Barrie Law and carve their way to glory.