Indigo Suave Introduces Visual Poetry On "Starcaster"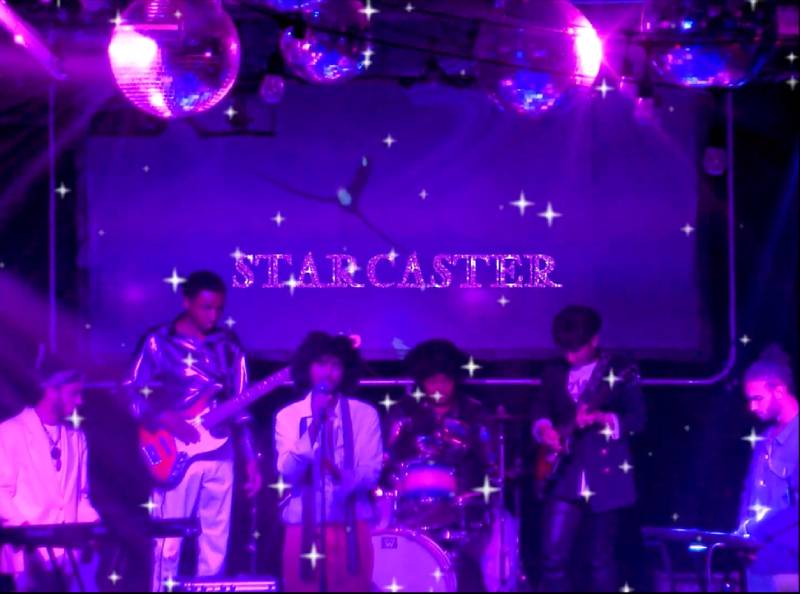 Lulu instinctively finds their smooth rhythm in the emotive "Starcaster" alongside the band Orisha during the 1970's live party event performed in 2019 in Philly. "Starcaster" creates a distinctive melody merging creativity and simplicity into the delicate song smoothed over by his sensual vocals. The director and producer Indigo Suave creates an introspective view into the 1970s with the artistic direction of partygoers dressed in clothing from the '70s as well as the enriching musical performance of "Starcaster" keeping the elated guests on the dance floor. With a strong desire to share his creativity with anyone who would listen, Indigo Suave set out into the world with his own camera in hand and the development of A Suave Production back in 2018. Just like that, the rest is history.
Indigo Suave creates an aesthetic that matches to the emotion of the song. The vibrant hues of purple, pink, and blue fade in and out from the dancers to the band playing. Visual poetry is the film style that Director Suave has emboldened as his on – "there should become a point in the visual where you don't know who is working for who." "Starcaster" leaves you in admiration for the song and the visual. The presentation of the band, Orisha, on stage puts viewers at the forefront of the laid-back club where dancers freely express themselves. It sets the tone for an overall enjoyable experience. "Starcaster" presents a diverse taste in sound aesthetics that give birth to an amazing project. Take a moment to check out the music video on Youtube!
https://www.asuaveproduction.com/
References
Evelin. "Director Indigo Suave Collaborates With Musician Lulu To Display Admiration For The 70's On 'Starcaster.' " Music Trails, 2020, music-trails.com/director-indigo-suave-collaborates-with-musician-lulu-to-display-admiration-for-the-70s-on-starcaster/.