Musician BLEAM's Fourth Single, "Soul Searching," Featured on Spotify's "Hot New Dance" Playlist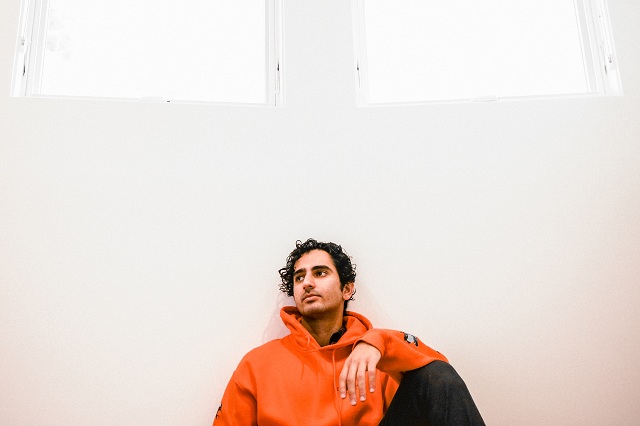 I​t has been a record year for music. From rap, pop, rock, and more genres, streaming services have been keeping us energized during a somewhat tumultuous year. Promoting highly anticipated collaborations and original works, Spotify kept things fresh and exciting with their editorial playlists. Musician BLEAM was thrilled to find that his fourth single, "Soul Searching," was featured on Spotify's "Hot New Dance," which showcases the best new dance tracks from around the world.
B​LEAM, the musical brainchild of Persian-American producer and DJ Ryan Eshaghi, has a new-age style while breaking genre boundaries. Originally from Orange County but based in Los Angeles, BLEAM represents Ryan's curiosity for technology and musical exploration. "BLEAM means to transmit data," says Ryan."I like to think that is the feeling my music gives to the listener. That we are transmitting powerful data through them; it's a feeling."
"​Soul Searching," his fourth single, has an almost ethereal yet uplifting kind of vibe. A deep house backing with subtle tech house familiarity sprinkled throughout, "Soul Searching" sets the mood for any type of setting, whether you want to dance or just chill. With an angelic female vocal that drives the track through its mental discussion with an old significant other, Ryan describes "Soul Searching" as the energy released when you realize that someone was in your life to teach you a lesson rather than stay with you.
Making multiple Spotify editorial playlists was a significant achievement for the young DJ. While BLEAM has accomplished a lot on his own, he appreciates streaming services like Spotify because the accolade is coming directly from the listeners he reaches on the platform. "Spotify has revolutionized how music is consumed and shared," states Ryan. "Streaming services have allowed us to be more creative and get placed directly in front of our audiences through algorithms. Although artists still don't get paid much from it, it's changed the rules of music forever and provides new opportunities for connecting with fans."
Recently released on the renowned label Mixmash Records, this particular track has received support from prominent names in electronic dance including Tiesto, R3HAB, and Nicky Romero. "Soul Searching" gives the world a little escapism through music, and with the new year on the horizon, listeners are ready for more.