Indonesia declares Bali, Bintan, and Batam will reopen their international tourism industry in July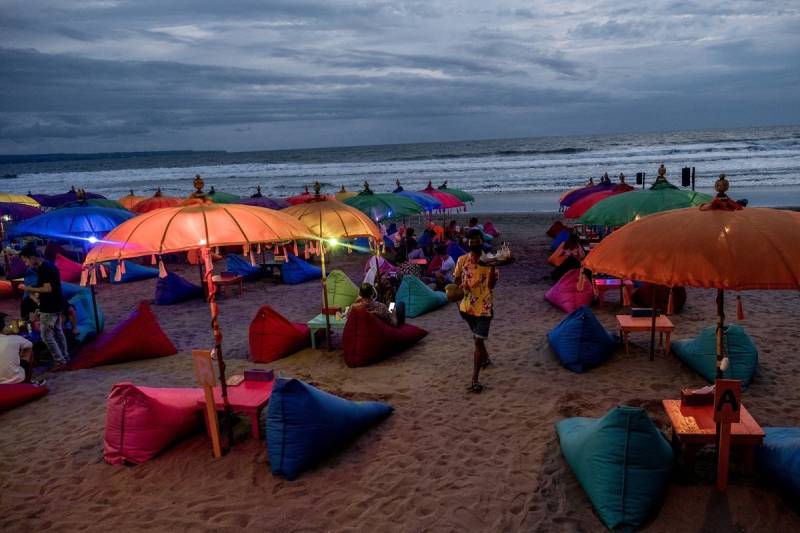 Indonesia has declared it will welcome international tourists back in weeks, including the holiday hot spot of Bali, as it tries to launch its battered tourism industry. Bali, Bintan, and Batam are planning to reopen their international borders when July, to revive Indonesia's tourism industry.
Indonesian President Joko Widodo said the country's borders would be partially reopened in July, with the destinations of Bali, Batam, and Bintan to become "locomotive regions" that will revive the tourism economy for the entire country.
A statement from the country's tourism ministry said the plan would go on "if the pandemic is handled as well as expected".
"In preparation, the government has carried out a widespread vaccination program for targeted groups, including the tourism workforce," the statement said.
"In addition, the government has also initiated the Cleanliness, Health, Safety, and Environmental Sustainability certification program throughout the tourism sector in Indonesia."
Since Australian borders shut in March 2020, Bali has been without its main source of foreign tourists, leaving those in the industry in financial uncertainty.
More than 1.23 million Australians traveled to Bali in 2019, and keeping in mind that a considerable lot of us are itching to get back, the government has warned us to release our dreams of international travel until at least next year.
Until further notice, travel enthusiasts can just look to our neighboring kiwis to put us up.
Travelers to New Zealand will be subjected to quarantine caps, "with the exception of passengers from Safe Travel Zones".
The declaration was made at Arabian Travel Market (ATM) Dubai 2021, a travel industry event attended by around 200 countries, both in Dubai and virtually.
"By participating in ATM Dubai 2021, outbound tourism's leading global event, we are demonstrating that Indonesia is confident of maintaining its position as a world-class destination," tourism marketing deputy minister Nia Niscaya said.
Nonetheless, while Bali may reopen its borders to international arrivals, Australians won't visit until the Federal Government overturns its overseas travel boycott.
This isn't the first time tourism-starved Bali has attempted to resume to international guests.
Authorities in Singapore are allegedly anxious to persuade Prime Minister Scott Morrison to consider a travel bubble between the south-east Asian island and Australia.
The proposed travel bubble might be qualified to the individuals who have been completely vaccinated.
Notwithstanding, a new spike in COVID-19 cases in Singapore may have caused negotiations to come to a standstill.
The outbreak sent the country into lockdown and stopped plans for a different travel bubble between Hong Kong and Singapore.
Mr. Morrison is set to visit the country on June 10 to meet Prime Minister Lee Hsien Loong before the G7 summit in Britain.
Despite recent setbacks, Singapore is probably going to have organized travel bubbles with different nations given its high vaccination rates and low case numbers.
More than 30% of the population has been fully vaccinated – a disgraceful indictment on Australia's poor vaccine rollout in which under 3% of Australians have gotten both jabs.
Presently, above 20,000 Australians are calling Singapore home.
Plans to welcome back overseas arrivals in September were aborted because of ongoing travel bans and a local spike in Covid-19 cases.
The absence of tourists, especially from Australia, has devastated Bali's economy, 80% of which relies upon tourism.
Chilling accounts from inside the abandoned holiday island depict empty resorts, shuttered businesses, and the once-bustling Denpasar airport largely empty.
The island has implemented a range of measures to quell Covid-19 outbreaks, including compulsory masks in public, which is treated so appropriately a social media influencer from Russia was recently deported for violating the standard in a supermarket.
Yet, the information on Indonesia's border reopening comes as specialists warn the nation is nearly another flare-up, may be fuelled by recent large gatherings for Eid al-Fitr, to mark the end of Ramadan a month ago.
Writing in The Conversation today, academics Prof Tim Lindsay and Max Walden from the University of Melbourne said plans to restrict a potential super-spreading event at the current year's Eid al-Fitr may have come unstuck.
"Traditionally, millions of Muslims return to their home villages to see family and friends during this time – a mass event known as mudik. Fearing a repeat of last year, when daily cases shot up by 93 percent after mudik, the government banned travel this year – the second time it has tried to halt mudik," they wrote.
"But, as is so often the case in Indonesia, enforcement was badly lacking, and mudik rolled on, even if numbers were down. WhatsApp groups were ablaze with ways to avoid police checkpoints.
"Over the past fortnight, Indonesians have been gradually returning to the cities, fuelling concerns of a major outbreak.
"This is happening in next-door Malaysia, where the government has announced a post-Eid total lockdown of the entire country as consecutive days of record infections catapulted its total caseload above 550,000."
Prof Lindsay and Mr. Walden, from the Asian Law Center at Melbourne Law School, likewise noticed Indonesia's unreliable Covid-19 information and low rates of testing in the country, as it wasn't free and replied on less-accurate rapid antigen tests.
Two weeks ago the government set up a task force to investigate any options for travel leniency for vaccinated Australians.
Modeling for the proposed plan started on May 31, with a pilot program expecting to start in six to about two months' time.
Travel exemptions would be reached out to fully vaccinated Australians or to those in countries with strict, verifiable vaccination statuses like the US, UK, Canada, and Singapore.