E-platform to promote tourism: "Discover Kuwait" agreement signed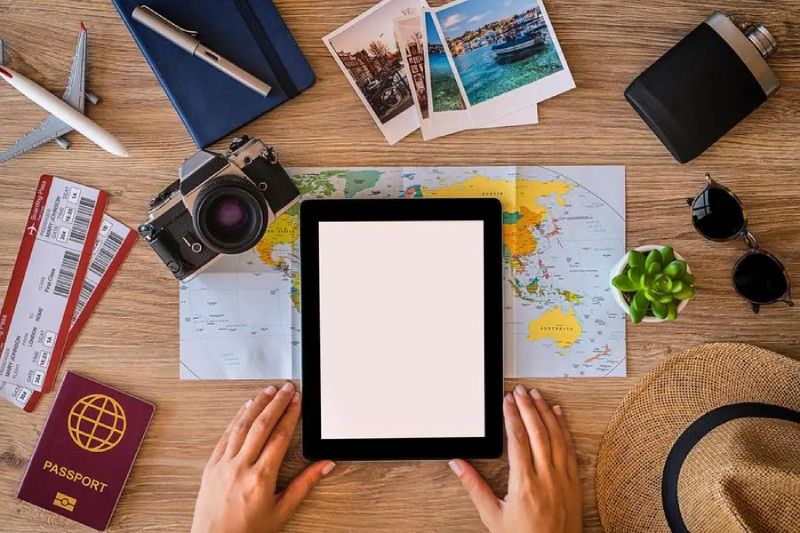 Kuwait Association for Festivals and the Ministry of Information—represented by the tourism industry—signed an agreement on Sunday to establish "Discover Kuwait," an electronic platform project for displaying sporting, cultural, and tourism events and activities. During the ceremony to sign the agreement, Saud Al-Khalidi, Assistant Undersecretary of the Ministry of Information for the Tourism Sector, stated in a speech that this platform will provide tourists from inside and outside Kuwait with a guide to both official and unofficial events in various fields.
Al-Khalidi went on to say that the platform has a lot of different aspects related to tourism and is thought to be one of the promising signs for getting tourism activity going by highlighting media and promotional events. He emphasized Kuwait's commitment to reviving tourism through a wide range of regional and local agreements, projects, activities, and events that are appealing in various artistic, cultural, commercial, sports, and other fields.
He said that Abdul Rahman Al-Mutairi, the Minister of Information and Culture, and the Minister of State for Youth Affairs, Abdul Rahman Al-Mutairi, are in charge of the tourism sector in the Ministry of Information. This industry works to develop more than 30 related economic sectors, which is a great opportunity to provide job opportunities for national competencies. It also aims to converge wills, harmonize policies, and integrate efforts between the state and the private sector to encourage local investment by establishing tourism.
Launched
As far as it matters for him, Tariq Al-Obaid, Chairman of the Board of Directors of the Kuwaiti Association for Festivals, said in a similar speech that the 'Discover Kuwait' platform, which is to be launched related to Kuwait's celebration of its national holidays next February, tries to invigorate domestic tourism and attract foreign ones by giving a platform that displays entertainment, cultural, heritage, and sports activities, and events all through Kuwait.
Al-Obaid said that this project is the result of the work and decisions made by the Kuwaiti government to revitalize the economy, including the social, tourism, entertainment, and community partnership aspects. He pointed to the cooperation of numerous governmental, private, and civil agencies in putting the platform project into action and launching it, such as Kuwait Airways, commercial complexes, universities, and others.
As far as it matters for him, the head of the Union of Kuwaiti Travel and Tourism Offices, Muhammad Al-Mutairi, confirmed that Kuwait partakes in the tourism elements and infrastructure that make it "par excellence a family tourist destination" to a unique degree, as it appreciates experiences on its sands and furthermore its cultural tourism represented by the distinctive cultural facilities, including the Islamic Antiquities House, Failaka Island, Kuwait National Museum and others.
Al-Mutairi said that shopping tourism, which brings together traditional markets, the oldest international brands, and the most modern commercial complexes in the region, is another characteristic of Kuwait.
He emphasized that the "Discover Kuwait" platform aims to support Kuwait's strategy by developing tourism infrastructure, attracting international festivals with development and tourism benefits, attracting tourists from Gulf Cooperation Council nations, and providing youth in Kuwait with employment opportunities.
It is important to note that the Kuwaiti Association for Festivals was founded in April of last year. It focuses on festivals, tourism, and entertainment and aims to be one of the Gulf and Arab specialized associations in this field.