IntelCell Offers Unparalleled Convenience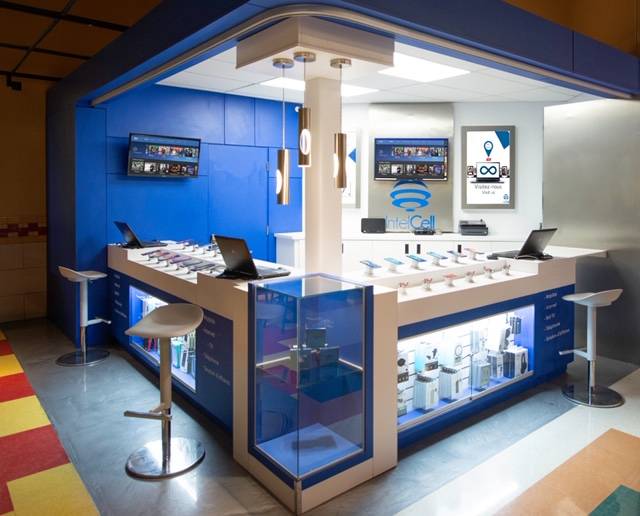 Everyone has a smartphone. The tiny supercomputer has become an extension of humans and most can't live without it. Whether used for checking email, FaceTime, posting on Instagram, investing online, or even running a business, a smartphone is the ultimate necessity. IntelCell is a revolutionary phone company owned by TripleOne, one of the world's first fully-decentralized companies where users from all over the world come together to make decisions and invest in businesses.
There are plenty of phone companies, but IntelCell is different in the way that it offers incredible flexibility and convenience to its clients. Founded in 2019, the fairly young company has had decades to learn from the established providers and devise a plan of doing things better. IntelCell always strives to serve the customer to the best of their ability. When one uses IntelCell, they are truly treated like an individual. They don't have to endure waiting for hours on the phone just to be acknowledged by a representative. IntelCell still upholds the art of customer service, which seems to have been long lost in recent years.
IntelCell caters to its customers in a way that is convenient. The company can now be found at the IGA grocery stores, which makes running errands extremely easy. IntelCell has five stores and 40 employees all across Quebec. What do these numbers mean? IntelCell has taken charge and staffed its locations with highly-knowledgeable people so that any customer can receive special treatment and assistance in the shortest time possible. IntelCell believes that people should be living their best lives and using smartphones as tools, not being slaves to them and waiting forever in lines in order to get them fixed.

IntelCell offers a huge variety of devices and accessories. They actually take the time to curate their offerings in order to put forward top-of-the-line products for their customers. They sell various smartphones, both Android and iPhone, and their prices make shopping fun and enticing.

The company likes to keep up with the trends and is truly a one-stop-shop for a customer's needs. They are equipped with various accessories in vibrant colors and with functional designs so that everyone can find something to their liking.
At IntelCell, everyone is treated like an individual and their needs and complaints are met and resolved quickly. The staff is always friendly and helpful, and this is why new customers are flocking to the business. IntelCell also often has amazing sales and discounts so that their customers can get their hands on exclusive deals and shop the highest-quality products.

Not only that, but the company offers quick repairs that are guaranteed to get the job done so customers don't have to go back in again. With IntelCell, fixing a smartphone is one and done, and they take great pride in their work and in their efforts to save customers time and money. It's no surprise that customers are actually turning into loyal fans and raving about hithe company.

For more news, offers, and updates from IntelCell, follow them on Instagram.