Interesting Facts about Corky Lee, Chinese-American Activist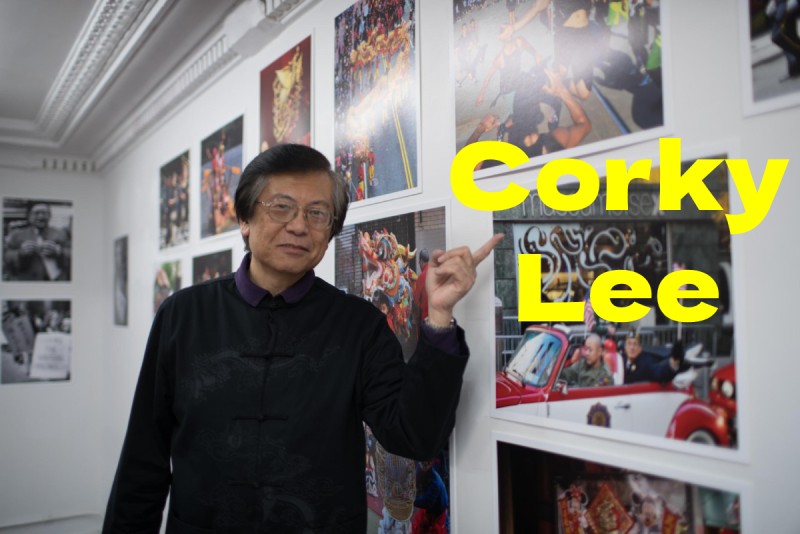 In honor of US Asian Pacific American Heritage Month on May 5, 2023, the Google Doodle honors Young Kwok "Corky" Lee, a Chinese-American activist, community organizer, photographer, and journalist who self-proclaimed as the unofficial Asian American Photographer Laureate. Here are some interesting and amazing fun facts about Corky Lee.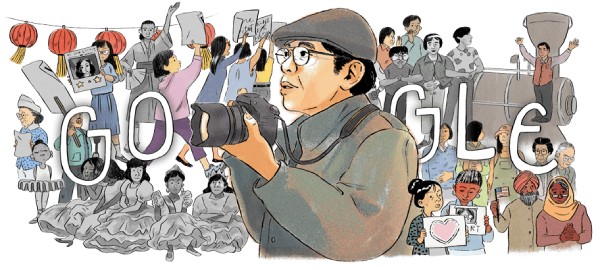 Here is a look at the life and work of Corky Lee.
Who was Corky Lee?
Quick Look
Birth name: Lee Young Kwok (李揚國)
Birth date: September 5, 1947
Birthplace: Queens, New York City, U.S.
Died on: January 27, 2021 (aged 73)
Death place: Queens, New York City, U.S.
Father name: Lee Yin Chuck
Mother name: Jung See Lee
Spouse: Margaret Dea
Famous as:

Activist
Community Organizer
Journalist
Photographer
Interesting Facts about Corky Lee
Young Kwok Lee was born in Queens, New York City, on September 5, 1947. He was the second child of Lee Yin Chuck and Jung See Lee, both of whom had immigrated to the US from China. A laundry was owned by his father, who had been in the US Army during World War II. His mother was a seamstress.
Corky Lee attended Jamaica High School before enrolling at Queens College in 1965 to study American history.
In a junior high school social studies class, he understood that a textbook photograph celebrating the finishing of the transcontinental railroad at Promontory Summit, Utah just showed white workers, notwithstanding the way that a large number of Chinese workers worked on the project.
Corky Lee became motivated by this to work as a freelance photographer. Because he couldn't afford his own, he learned by borrowing cameras.
After completing his studies in American history at Queens College, he began taking photographs of Lower East Side housing conditions in the style of Jacob Riis in the early 1970s.
During a protest in Chinatown in 1975, Corky Lee famously took a picture of a Chinese American man who had been injured by police in New York City. 20,000 people protested police brutality during a march from Chinatown to City Hall following the publication of the image in The New York Post.
Throughout his life, Lee photographed significant Asian American protests and events, as well as photographing culture and everyday life.
Corky Lee traveled to Detroit, Michigan, to cover protests over the death of Chinese-American Vincent Chin, who was killed by two white men after his bachelor party.
In honor of Corky Lee's achievements, the then-mayor of New York City, David Dinkins, designated May 5 as "Corky Lee Day." Corky Lee Day was also declared later, on May 7, 1993.
Corky Lee visited Promontory Summit, Utah, in 2002 and 2014, respectively, to recreate the transcontinental railroad photograph with Chinese Americans, including railroad workers' heirs.
Lee never disputed his self-proclaimed title of "undisputed unofficial Asian American Photographer Laureate." His photographs documented both significant events in American history and the day-to-day lives of Asian Americans.
On January 27, 2021, Corky Lee died because of Covid-19 complications.
Throughout the 1990s and 2000s, Lee made photographs a regular feature in the weekly local newspapers Downtown Express and The Villager.
Corky Lee went to rallies, protests, and demonstrations throughout his career. There, he captured powerful moments that showed the struggles and successes of the Asian-Pacific American community.
Corky Lee's photos showed up in The New York Times, The Village Voice, Associated Press, The New York Post, The Villager, and Downtown Express.
Additionally, Corky Lee received numerous awards for his works, and films like Not on the Menu: Corky Lee's Life and Work (2013) and Photographic Justice: The Corky Lee Story (2022).
In an effort to demonstrate that Asian American history is American history, Corky Lee invited several descendants of Chinese laborers who were not pictured back in 1869.
Google celebrated Corky Lee with a Doodle on its homepage on May 5, 2023. On this day in 1988, May 5th was broadcasted to be "Corky Lee Day" to pay tribute to his lifelong contributions to New York City's communities.