Lifestyle
Interesting Facts about Italian physicist and scientist Laura Bassi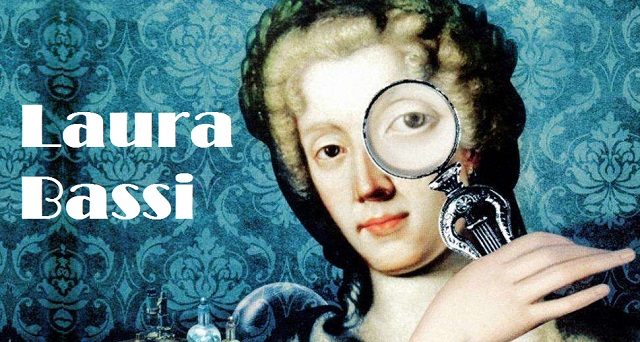 Search engine giant Google celebrates Italian scientist Laura Bassi, who was the first woman to earn a professorship in physics at a university in Europe and known as the first woman in the world to earn a university chair in a scientific field of studies, with a Google Doodle on April 17, 2021.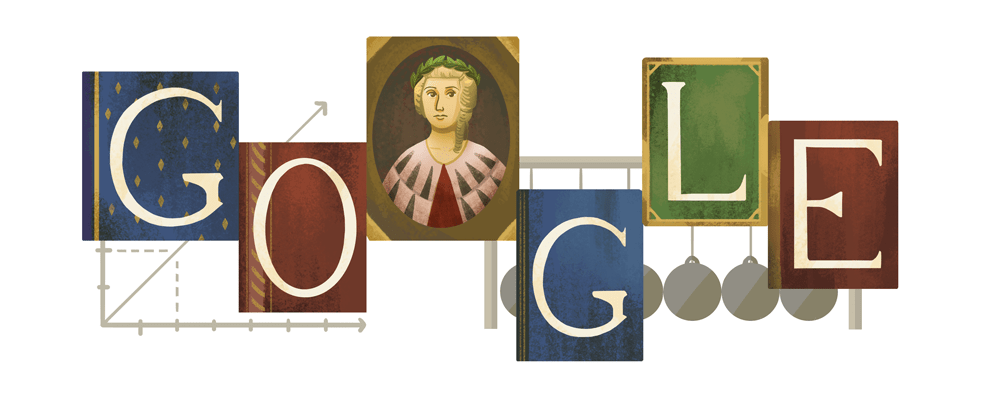 Here is a look at the life and work of Laura Bassi.
Personal
Birth name: Laura Maria Caterina Bassi
Birthdate: 29 October 1711
Birthplace: Bologna, Papal States
Died on: 20 February 1778 (aged 66)
Death place: Bologna
Father name: Giuseppe Bassi
Mother name: Rosa Marie Cesarei
Spouse: Giuseppe Veratti
Nationality: Italian
Education: University of Bologna
Influences: Isaac Newton
Famous as: Scientist, Physicist, Mathematician, Educator, and Professor
Known for:

First female university professor
Populariser of Newtonian mechanics in Italy

Notable awards:

Bronze medal by painter Domenico Maria Fratta and engraver Antonio Lazzari
55 Interesting Facts about Laura Bassi
Laura Bassi, or Laura Maria Caterina Bassi to give her full name, was an Italian physicist during the eighteenth century. , more importantly, she was to become the first-ever woman professor named at a European University.
Laura Bassi was born in Bologna in 1711 and was home instructed at the command of her wealthy lawyer father. During her years of home tutelage, Bassi built up a distinct fascination for science and was subsequently supported by her loved ones, including Cardinal Prospero Lambertini (a future pope), to seek after an academic career.
Starting at five years old, Laura Bassi was educated in Latin, French, and mathematics by Father Lorenzo Stegani, her cousin. She adapted rapidly, mastering both languages.
At the point when Bassi was 13, she started to be tutored by the family doctor and local researcher, Gaetano Tacconi. For the next seven years, he taught her philosophy, metaphysics, logic, and natural philosophy.
Laura Bassi's scholarly capacities were soon known all through the city of Bologna. Researchers visited the Bassi home to meet the child who was insightful beyond her years.
Laura Bassi was designated Professor of physics at the University of Bologna in 1732. She was just 21 years of age at that time.
In 1732, Laura Bassi openly defended her philosophy thesis at Bologna town hall. This empowered her to get her much-desired Ph.D. at 21 years old.
This accomplishment would make her lone the second in Europe to get a doctorate. The first was awarded to Elena Cornaro Piscopia in 1678.
On March 20, Laura Bassi became the first woman elected to the Academy of Sciences of the Institute of Bologna.
On April 17, Laura Bassi was persuaded by loved ones to take part in a public philosophy debate against five remarkable Bolognese researchers. The event was held in Bologna's Palace of the Senators because so many wanted to observe the event. Bassi proved to be a powerful debater, intriguing the numerous luminaries, from Bologna and beyond. Those present incorporated the papal legate, Cardinal Grimaldi, and Cardinal Prospero Lambertini, who later became Pope Benedict XIV.
The latter approached Laura Bassi at her home the next day, urging her to proceed with her studies. Lambertini gave her genuinely necessary help all through her career.
After publicly defending 49 theses in the Palazzo Pubblico, Laura Bassi was awarded a doctorate of Philosophy on May 12, 1732. In this way, Bassi became the second woman in the world to acquire a philosophy doctorate after Elena Cornaro Piscopia in 1678, 54 years earlier.
The next month, she defended twelve extra theses at the Archiginnasio, the main building of the University of Bologna which permitted her to petition for a teaching position at the university.
Within a month of this victory, on May 17, the University of Bologna awarded Laura Bassi an honorary doctorate, on account of her conspicuous intellectual abilities. The event was celebrated in Communal Palace's Hall of Hercules with a luxurious ceremony. Bassi got a silver laurel wreath and gave an acknowledgment speech in Latin. Poetry was written in her honor.
Laura Bassi was soon offered a teaching position at the university. To acquire a professorship, Bassi was approached to go through one more public examination.
On June 27, Laura Bassi was again successful, acquiring the 25th chair of physics at the university. Bassi became the first woman to earn a professorship in physics at any university in Europe. Albeit a few Italian universities had employed female faculty members dating back to the thirteenth century, none had at this point educated physics.
On October 29, 1732, the University of Bologna granted Bassi's professorship in philosophy at the University of Bologna hence making her a member of the Academy of the Sciences.
At the point when Laura Bassi was recruited by the University of Bologna, her salary was 500 lire every year. She gave her first lecture in October 1732.
The first lecture Laura Bassi gave was named "De aqua corpore naturali Elemento aliorum corporum parte universi", which can generally be interpreted from Latin to, "Water as a natural element of all other bodies". The University, nonetheless, actually held the worth that women were to have a private life.
To remember the event, the Senate of Bologna created a medal in her honor. She was appeared on one side and Minerva on the other, with the inscription "Soli Cui fas vidisse Minervam."
Because of Laura Bassi's increment in responsibilities and public appearances for the benefit of the university, Bassi had the option to petition for normal boosts in salary, which thus was used to pay for her advanced equipment. Bassi procured the highest salary paid by the University of Bologna of 1,200 lire.
Laura Bassi married Giovanni Guiseppe Veratti (Verati in certain sources), doctor and professor of natural philosophy at the University of Bologna, on February 7, 1738, in the basilica of San Petronio.
In 1739, she requested that the University of Bologna increment her teaching duties at the same time, despite help from Lambertini and Flamino Scarselli, the secretary to the Bolognese ambassador at the papal court, all she was granted was funds for equipment to lead physics experiments in her home.
Laura Bassi's new household arrangement additionally advanced her career. As early as 1738, Bassi started teaching and completing experiments in her home.
Even though Bassi led quite a bit of her work at home, Bassi's reputation was immovably entrenched all through Europe. She related with the leading figures of the day, including French philosopher/author, Voltaire.
In 1744-45, Laura Bassi assisted him with becoming a member of the Bologna Academy of Science, to which she had belonged since 1932.
Laura Bassi herself was given membership in a recently formed scientific academy in 1745. She needed to campaign for admittance to the Benedettina Academy, an elite group of 24 within the more noteworthy academy. Bassi became an additional twenty-fifth member.
Bassi started introducing annual papers to the Academy starting in 1746. When of her death, she had introduced an aggregate of 31 papers. Even though a significant number of these papers were unpublished and the topics lost to time, a few have remained.
In 1746, Laura Bassi introduced De Aeris compressione (On the Compression of Air), which portrayed her experiments to decide whether the air had any elasticity. On the Bubbles Observed in Free Flowing Liquids was introduced in 1747.
After a year, Bassi submitted De immixito fluidis aere (On Bubbles of Air that Escape from Fluids.) This paper studied various types of liquids and inspected the causes of bubble formation when they were housed in particular sorts of glass holders.
In 1757, the Academy published two of Laura Bassi's dissertations in Latin. They were De problemate quodam mechanico (a study of a certain kind of trajectory motion of two bodies on a curve) and De problemate quodam hydrometrico (alternate solutions to a complex hydrometrical problem).
During the 1760s, Laura Bassi's research focused fundamentally on electricity and related phenomenon. As early as 1746, she and her husband bought an electrical machine to use in experiments. Bassi likewise conceived her own gadgets for electricity experiments.
One of Bassi's most eminent accomplishments was her part in introducing Newtonian physics to Italy. While teaching as a Professor of Anatomy, she moved toward the university for more teaching work.
Laura Bassi was a big fan of Newton and her lectures were intended to acquaint her students with Newtonian physics.
She was allowed to give more classes in her own home and surprisingly set up a small laboratory for her students. Here she taught students about the concepts of Newton's extraordinary work and published 28 articles on physics and hydraulics.
Of 28 papers by Laura Bassi which are held in the Bologna Academy of Sciences in Bologna, thirteen are on physics, eleven are on hydraulics, two are on mathematics, one is on mechanics, one is on technology, and one is on chemistry.
After a long productive career in academia, Laura Bassi was appointed to join an elite group of academics in Italy known as the "Benedettini" ("Benedictines", named after himself) in 1745. This group was set up by her old associate Cardinal Prospero Lambertini, who had now become Pope Benedict XIV.
This group of 25 leading intellectuals was charged with the promotion of theoretical physics and other sciences.
Maybe strangely, the main subject on which Laura Bassi attempted experimental work was electricity yet she never wrote a paper on the topic. In an exceptional lab in her home, Bassi teamed up with her husband on medical uses of electricity.
The Senate anticipated that Laura Bassi should go to different events since she was a symbol and political figure. The Carnival Anatomy, a public dissection with tickets open to anybody, was an event she was required to attend because it was a central feature of public life at the university which attracted the consideration of numerous foreigners and significant community members. She started attending this event annually in 1734.
The best honor given to Laura Bassi was in 1776 at the age of 65 when she was named to the Chair of Experimental Physics at Bologna. She didn't accomplish this effectively however solely after an extensive debate did the University consent to select her to a professorship. This appointment had the result that Bassi's husband presently formally became her assistant.
Laura Bassi became the first woman elected to a chair of physics at any university in the world. It was a fitting high point for her career, yet unfortunately, she didn't live long to appreciate the position for she passed on just over a year later.
Tragically, after two years she died, having made science into a lifelong career and progressed the status of women in academic circles.
Laura Bassi died on February 20, 1778, in Bologna, leaving her husband and four of their children. Her funeral was held at the Church of Corpus Domini, Bologna, where silver laurels were put on her head and she was paid tribute by members of the Benedettina. She was entombed in the church in Via Tagliapietre, before the tomb of her fellow researcher Luigi Galvani.
Laura Bassi's influence on Italian physics and her long influential career would help break something new for some female academics who might follow her. Her tomb can in any case be visited today at the Church of Corpus Domini, Bologna.
Outside of science, Bassi was known for her strong religious convictions, her dedication to the less fortunate, and her poetry, however, she believed she didn't have numerous abilities around there. Yet, her heritage was primarily scientific.
Laura Bassi was perceived as an extraordinary scholar voluntarily. This was reflected in the academic positions she managed to achieve, as well as in the caliber of admirers she pulled in all through her career.
A bronze medal was awarded to Laura Bassi by painter Domenico Maria Fratta and etcher Antonio Lazzari, to celebrate her first series of classes named "Pubblica Docente e Collegiata". The award showed Bassi's picture on one side, and on the other, the phrase "Soli Cui fas vidisse Minerva". The phrase can generally be meant, "Only you can see Minerva".
After her death, a marble statue was made in her memory and placed above the Nautical room in the institute.
Laura Bassi was elected member of numerous literary societies and carried on a broad correspondence with the most prominent European men of letters. She was very much familiar with classical literature, as well as with that of France and Italy.
Bassi just published four works in her lifetime, which reflect a little part of her contributions to the University of Bologna. Her correspondence with eminent figures shows the genuine mark she left on the scientific community of Italy.
A 31 km crater on Venus honors her name, alongside a secondary school, and a city road, Via Laura Bassi Veratti, in Bologna.
In 2018, the "Laura Bassi Scholarship" was founded by the Editing Press. This scholarship was made to help editorial assistance to postgraduates and junior academics whose research is dedicated to studying neglected topics within their particular fields.
An icebreaker research ship RRS Ernest Shackleton of the British Antarctic Survey was procured by the Istituto Nazionale di Oceanografia e di Geofisica Sperimentale (National Institute of Oceanography and Experimental Geophysics) on 9 May 2019 and was renamed, Laura Bassi.
On April 17, 2021, Google showed a Doodle celebrating Laura Bassi and her numerous accomplishments.