International Day of the Girl Child: History and Significance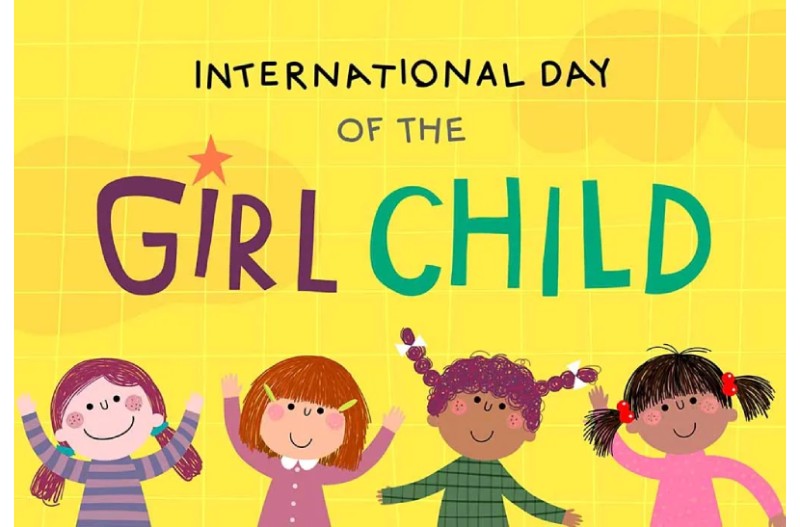 International Girl Child Day is celebrated every year on October 11 around the world. The purpose of the day is to draw attention to the value of girls' education, their rights, and the advancement of gender equality. It exhorts the international community to do more than simply reiterate its commitments and to take the courageous steps necessary to bring about the changes that could empower girls. It is important to understand the history, significance, and theme of the International Day of the Girl Child if you plan to observe it.
This day is devoted to promoting gender equality, educating people about the special possibilities and challenges that girls experience, and encouraging girls to realize their full potential. International Girl Child Day serves as a reminder of how crucial it is to encourage and support girls to build a more just and equitable society.
International Day of the Girl Child 2023 Date
Every year on October 11, there is a celebration of International Girl Child Day. The United Nations established the day in 2012 as a day to honor girls' rights and to address the numerous problems they're facing in various parts of the world.
International Day of the Girl Child 2023 Theme
According to the United Nations' official website, the theme of International Day of the Girl in 2023 is "Invest in Girls' Rights: Our Leadership, Our Well-being."
International Day of the Girl Child History
At the Beijing World Conference on Women in 1995, the Beijing Declaration and Platform for Action were unanimously ratified by all nations. It was the most forward-thinking plan ever for strengthening women's and girls' rights. The first official statement to clearly demand the rights of girls was the Beijing Declaration. The International Day of the Girl Child was established on October 11 by Resolution 66/170, which was approved by the UN General Assembly on December 19, 2011. They sought to increase girls' rights while recognizing the difficulties they confront around the world.
During their formative years, which are so important, and as they grow into women, adolescent girls have a right to a safe, knowledgeable, and healthy life. Because if given support, they can develop into strong women who will lead as employees, mothers, entrepreneurs, mentors, household heads, and political figures in the present and the future. The UN Secretary-General António Guterres said, "Women and girls can lead us to a fairer future…let us amplify girls' voices, and recommit to working together to build a world where every girl can lead and thrive." He was speaking about the significance of increasing girls' access to fair opportunities and amplifying their voices.
A strategy for sustainable growth is included in the 2030 Agenda for Sustainable Development and its 17 Sustainable Development Goals (SDGs). These 17 goals all depend on achieving gender equality and women's empowerment.
International Day of the Girl Child Significance
It emphasizes the significance of attaining gender equality and giving girls the tools they need to realize their full potential. By encouraging inclusive development and lowering poverty, gender equality benefits society as a whole. The significance of education for girls is the day's main theme. Girls can become more independent and capable of making wise decisions about their lives and health when they have access to education.
On International Girl Child Day, the importance of defending and upholding the rights of all children, regardless of gender, is emphasized. This involves defending girls against harmful customs like female genital mutilation and underage marriage. Additionally, it promotes awareness of gender-based violence's prevalence and the necessity of ending it. Girls must be protected from all types of abuse and violence.
The voices and viewpoints of girls are crucial for influencing the policies and initiatives that have an impact on them. This day promotes girls' self-advocacy and active involvement.
Global organizations and individuals get together on International Girl Child Day to support a common goal. It gives governments, NGOs, and people the chance to work together on initiatives and programs that help girls.