Interesting Facts about Cartola, the Best Brazilian Samba Composer of the 20th Century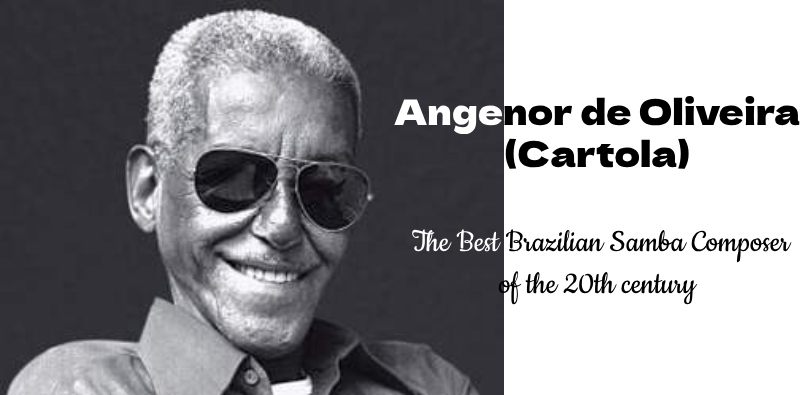 Angenor de Oliveira, better known by his stage name Cartola, was a Brazilian guitarist, singer, and composer who is recognized as one of the best samba composers of the 20th century. Cartola, a Brazilian musician, poet, and singer who became renowned all over the country as a maestro of samba, is honored in today's Google storybook Doodle. Angenor de Oliveira was his name when he was born on October 11, 1908, in Rio de Janeiro. Here are some interesting and fun facts about Cartola.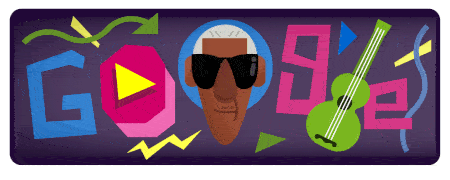 Who was Angenor de Oliveira?

Quick Look
Birth name: Angenor de Oliveira
Also known as:

Cartola
Divino
Poeta das Rosas

Birth date: October 11, 1908
Birthplace: Rio de Janeiro, DF
Origin: Catete, Rio de Janeiro, Republic of Brazil
Died on: November 30, 1980 (aged 72)
Death place: Rio de Janeiro, Rio de Janeiro, Brazil
Genres: samba
Famous as: singer, songwriter
Instrument(s): vocal, guitar
Years active: 1927–1980
Labels:

Discos Marcus Pereira
RCA Victor

Spouse(s): Deolária, Donária, Dona Zica
35 Interesting Facts about Cartola
Brazilian singer, musician, and poet Angenor de Oliveira, often known as Cartola (Portuguese for top hat), is credited as being a key contributor to the samba's evolution.
In the Rio de Janeiro neighborhood of Catete, at 74 Rua Ferreira Viana, Angenor de Oliveira was born in 1908. He was the oldest of Sebastião Joaquim de Oliveira and Aída Gomes de Oliveira's eight children.
Even though he was given the name Agenor, he was recorded as Angenor, a fact he would learn many years later when he was putting the finishing touches on the paperwork for his 1960s marriage to Dona Zica.
He then began to sign his name as Angenor de Oliveira so that he would not have to make arrangements for a name change at the notary's office.
His family relocated to Laranjeiras when he was eight years old, and he quickly developed a passion for the local team, Fluminense.
He met the carnaval ranches "União da Aliança" and "Arrepiados" in Laranjeiras, where he performed for the latter while playing the cavaquinho, an instrument his father gave him when he was only 8 or 9 years old. His sisters participated in the Dia de Reis parades as "pastorinhas" in those parades.
On October 11, 1908, he was born in Rio de Janeiro. He was the main composer for the Mangueira samba school for many years.
He was so enthused about the "Arrepiados" that later, when he helped found the Estação Primeira de Mangueira samba school, he suggested that the ranch's colors, green and pink, match those of the nascent organization, which would go on to become one of the most revered symbols in the world of samba.
Due to their financial struggles, the Oliveira family relocated to Morro da Mangueira in 1919. At the time, it was a small, nascent favela with fewer than fifty shacks.
His most dependable companion in scores of sambas would soon be fellow Mangueira local, Carlos Cachaça, who is six years older than Cartola.
He only finished the fourth grade when he was 15 and gave up his studies to work while also gravitating toward the bohemian lifestyle. He started off as a printer's apprentice while still a teenager but soon switched to bricklaying. He acquired the nickname that would make him known as one of the biggest names in Brazilian popular music while working on construction projects.
He decided to wear a bowler hat to prevent cement from falling on his hair, which his coworkers thought looked more like a small hat, leading to the nickname "Cartola" for him.
Cartola recorded numerous sambas in the 1930s and rose to fame, but fame didn't bring him money; to support his expanding family, he worked as a bricklayer, fishmonger, and cheese seller, while his wife occasionally worked as a cook.
Sim (Yes), one of his greatest hits that many musicians have covered, was created during his time of bereavement. Cartola stopped performing and writing music; instead, he and his new wife, Donária, settled in the Nilópolis slum of Manilha, where he worked as a handyman.
Dona Zica, with whom he fell in love and spent the rest of his life, convinced him to pick up music again after they first met in 1952.
He was rediscovered in 1956 while working as a car washer in Ipanema by the journalist Sérgio Porto, who introduced him to the music industry once more.
Porto announced Cartola's comeback by inviting him to radio shows and promoting his collaborations with fresh partners. Samba, however, was no longer as popular, so he once more held a number of different occupations.
Cartola, Zica, and Eugênio Agostine founded the well-known Zicartola bar/restaurant in downtown Rio de Janeiro in 1963 in an effort to introduce the samba of the favelas to a wider audience. At the time, it was regarded as the most significant samba venue, serving as a bridge between the traditional sambistas and the incipient Bossa Nova movement.
Nélson Cavaquinho, Pixinguinha, Nara Leão, Paulinho da Viola, and Zé Ketti were among the singers Cartola invited to perform the "low-value" song, as sambistas mockingly referred to their art.
With the help of singers Elizeth Cardoso, Clara Nunes, Paulinho da Viola, and especially Beth Carvalho, a number of samba classics were released during this time, including "O Sol Nascerá", "O Mundo é Um Moinho", "As Rosas não Falam", "Corra e Olhe o Céu", and "Quem me vê Sorrindo."
Although he struggled financially, he continued to compose and sing up until his death at the age of 72. He published his debut album when he was 66 years old, in 1974.
A biography of Cartola's life can be found in the 2007 documentary "Música Para os Olhos," which was directed by Lírio Ferreira and Hilton Lacerda.
Denilson Monteiro's biography of Cartola, Divino Cartola – Uma Vida em Verde e Rosa, was released in January 2013.
When the main characters register to get married at the city hall in the 1959 movie Black Orpheus, Cartola and Zica briefly make an appearance as a couple.
Cartola composed the lyrics, the harmonies, and the melodies. Given his lack of formal higher education, his lyrics are renowned for their flawless use of Portuguese.
His poetry successfully combines elegance and emotion while maintaining a manageable level of complexity, making it accessible to a wider range of readers.
Contrary to the faster, brisker sambas de terreiro heard in samba schools and to the music of other composers, Cartola's music had a strong trend toward calmer, slower sambas.
Cartola used a variety of modulations in his music, some of which were uncommon in samba at the time.
Additionally, as can be seen in pieces like "Alvorada", "Inverno do Meu Tempo" and "Disfarça e Chora," he employed non-trivial numbers such as tritone substitutions and lengthy tritone resolutions to the IIIm7.
In the 1930s, he was a successful lyricist who produced successes for artists like Francisco Alves and Carmen Miranda.
Cartola disappeared from the musical world in the 1940s, and everyone assumed he had died until 1956 when he was rediscovered washing cars in Ipanema.
He and his wife Zica managed Zicartola, a restaurant in the heart of Rio during the 1960s that was a vital meeting place for both veteran samba singers and young bossa nova musicians.
At the age of 66, Cartola created his debut LP, and he went on to make three more before passing away on November 30, 1980.
Over 500 songs were written by Cartola, either alone or with collaborators.
On October 11, 2023, Google featured a Google Doodle on its homepage to celebrate Cartola's 115th Birthday.