International Photographer and Location Scout Troy Bronson Turns to Music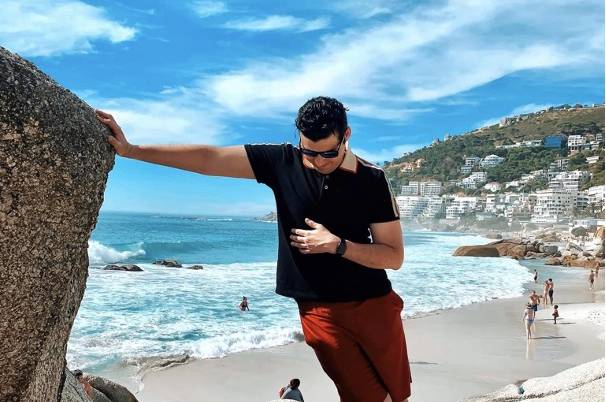 If musical numbers can magically create euphoria among the audience, Troy Bronson has succeeded in it with his genres, newness in tunes, and blending of rhythms. This is one of the very pertinent reasons why Troy, at a young age, has grown synonymous with musical magic. This is evident from the fact that his numbers reverberate in every part of the world. His followers can be found in all parts of the globe. This is no mean achievement for a musician. Troy creates a natural ambiance of euphoria through his numbers resulting in creating ruptures among his vast number of fan followers whenever his name figures or his new musical number is released.
Troy's creative mind is his greatest asset. If we look at his success as a musician and the growing number of his popularity, it becomes clear that he is all for music, or to put in simple words, he has dedicated a lot of time to music. This is the reason why his techno just flows naturally touching the heart of the audience. This has a special effect on the listeners of his numbers bringing them very close to him. His greatest achievement is he has blended his passion for music with that of the audience. Troy's numbers create mass appeal with people of all ages, particularly the youth and millennials, humming them in all parts of the world.
Here, we find the effect of euphoria of rhythms created by Troy. The basic reason for it is that Troy's music creates a difference. They are not the run-of-the-mill numbers. They are thoughtful, intense, appealing, and soul-soothing. In other words, Troy's numbers touch the inner core of the audience. People hum them just spontaneously. Here, we see musical euphoria playing its magical role. His creations and musical-mixes are different from others helping him occupy a distinctive place in the musical theatre of the world. To look at it in its actual perspective, we find that Troy's first singles became a hit globally pegging a robust 20,000 streams on Spotify within just 10-days of the release of its release. Besides Spotify, other musical platforms such as Apple Music, Youtube Music, Tidal, Napster, Pandora, Instagram, and Tik Tok now are regularly streaming his numbers. There also are 10 other platforms that regularly stream his numbers.
Troy told us "It's just the beginning. I am extremely happy with the reception that I am getting as an independent musician. People are appreciating my work and I"m heavily thrilled by it." Troy attributes his success in music to his regular trips to different regions of Europe where different musical traditions exist. He deeply studied such musical trends and incorporated them into his own numbers to enrich them. As a location scout, Troy had to travel across the world, including more than 30 nations. He also travelled across several European countries for professional work. And his visit to these European countries proved lucky as he successfully carved his own path in music.
In the case of Troy's just-released single "Legacy" on the app and his another number "Life Support", we find they became instant hits due to their uniqueness in tune, synths, and genre. Troy told us: "My relentless passion for music, art, and other creative skills helped me to delve deep into the world of music and create newness in my numbers." Both "Life Support" and "Chase" are on the Spotify playlist. Both numbers became global hits for such an early act. A very interesting fact about Troy is that he is self-taught and had never been to a music school. However, he proved to be a global musical sensation inspired by classic techno chirp with tempting bass and occasional vocal hooks. Troy currently has 30,000 monthly listeners on Spotify and a very large number of followers on Instagram. Besides being a successful musician, Troy is also an ace photographer and a prolific writer. He is completely wedded to music.