International Women's Day 2020: Google Doodle celebrates Women's Day with animated video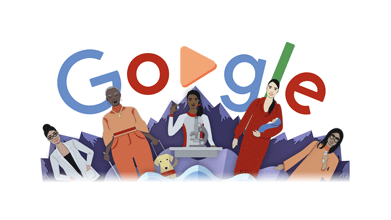 International Women's Day 2020 Google Doodle on March 8 celebrates women meeting up all through the world—and generations—with a special animated video.
The multilayered 3D paper mandala animation, outlined by New York and London-based visitor artists Julie Wilkinson and Joyanne Horscroft from Makerie Studio and animated by Zurich-based visitor animators Marion Willam and Daphne Abderhalden from DRASTIK GmbH, represents both the history of this amazing celebration and the significance it has for women across generations.
The mandala's black-and-white central layer reflects women around the globe during the late 1800s to the 1930s amid work movements. The second layer portrays women from the 1950s to the 1980s, a landmark period in the wake of pushes for gender equality and quick changes to the status quo.
At last, the external layer symbolizes women from the 1990s to the present day, in the context of progress produced using more than 100 years of women's rights movements. It pays tribute to break barriers from previous cultural and gender roles, as women keep on a question, reclaim, and redefine thoughts regarding the roles women take on in society.
As the present women remain on the shoulders of the individuals who have battled and made sacrifices in the previous eras, they similarly carry the inheritance of the progress ahead.
Here's to the women across sectors, industries, countries, ages, and cultures, who continue vigorously to take responsibility together—preparing for people in the future to come.
Happy International Women's Day 2020!