Introducing Buzaao: Revolutionizing the Fire and Safety Industry with Innovative Technology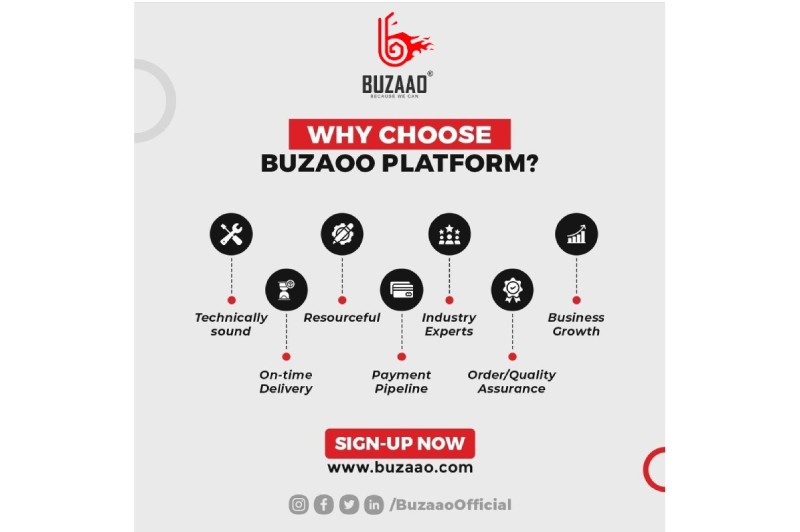 Buzaao has emerged as the go-to digital platform for fire and safety services, providing a seamless collaboration of professional expertise and on-the-field task forces. With a mission to digitise the fire safety industry and raise awareness about fire safety, Buzaao has quickly gained the trust of its customers. Despite being relatively new to the industry, their innovative approach and exceptional services have earned them widespread acceptance and credibility. The convenience of digital procedures, coupled with their commitment to delivering high-quality services, has made Buzaao the preferred choice for many. The industry-leading features such as the Fire Safety Dashboard, Click-Away Reporting, and Digital Safety Mapping set Buzaao apart from its competitors.
A Comprehensive Range of Products and Services
Buzaao aims to become a one-stop destination for all fire and safety products and services. They cater to three primary categories: the fire safety department, fire safety professionals, and premise owners. More than just a service provider, Buzaao prioritises the safety of its customers by offering a wide range of high-quality products, including fire hydrant systems, fire extinguishers, fire alarm systems, fire sprinkler systems, personal protective equipment, and fire signage.
Structured and timely procedures
Buzaao's well-organized procedures make it a wise choice for fire and safety needs. Their proactive approach to maintenance and continuous monitoring of security systems ensures optimal safety. Real-time updates about ongoing tasks are provided throughout the entire process. Additionally, Buzaao conducts thorough on-ground inspections to identify necessary actions and offers cloud-based instant data storage for maintaining comprehensive fire safety records. These advanced features set Buzaao apart from other contemporaries in the fire and safety industry.
Simple Steps to Access Buzaao's Services
Buzaao simplifies the installation and subsequent procedures through its digital tools and streamlined processes. Availing of their services is incredibly convenient, beginning with booking an appointment with Buzaao. Their professional team promptly visits the customer's location. Following the on-ground inspection, customers receive an instant survey report and a bill of quantities (BOQ). During the installation process, Buzaao sets up a QR system at required points to provide fire safety awareness to premise holders, enabling smart reminders and reporting.
Promoting safety awareness and social responsibility
In response to the increasing number of fire accidents, Buzaao International Pvt. Ltd. has initiated campaigns to educate the general public about precautionary measures and solutions, including a QR-based system approach. As a socially responsible company, Buzaao strives to ensure fire and safety in both commercial and residential spaces. They are committed to spreading safety awareness and have taken an extraordinary step by offering their digital fire safety tools to the AMC (Apartment Maintenance Committee) at no setup cost for government premises used for education and medical services. Buzaao's mission is to digitize the fire and safety industry by providing innovative tech-enabled services.
Three Key Offerings by Buzaao
Business-to-Business Procurement Platform: Buzaao's platform serves businesses operating in the fire and safety industry, addressing their operational inefficiencies and providing necessary support. It enables businesses to streamline their operations, from discovery to delivery, on a single platform.
Service Provider Solutions: Service providers in the fire safety industry often face challenges with installation and maintenance orders. Buzaao offers a solution that empowers them to efficiently carry out their operations and modernize their procedures.
Consumer Solutions: Buzaao understands the importance of keeping customers informed about the latest updates on their fire safety equipment and maintenance. By providing regular updates, Buzaao ensures the safety of consumers and their premises. They cater to individuals, businesses, housing societies, and governments as their consumer base.
Buzaao has earned its reputation as the most trusted fire safety platform due to its advanced technology-driven features and commitment to consumer safety. With its comprehensive dashboard, Buzaao ensures the safety of consumers and their premises. Moreover, the brand takes full responsibility for the installation and maintenance, ensuring a hassle-free experience for customers. Just like any other essential aspect of our lives, safety precautions are of paramount importance. Buzaao strives to make fire and safety a top priority for individuals and businesses alike.