Is Cryptocurrency the Future of Finance?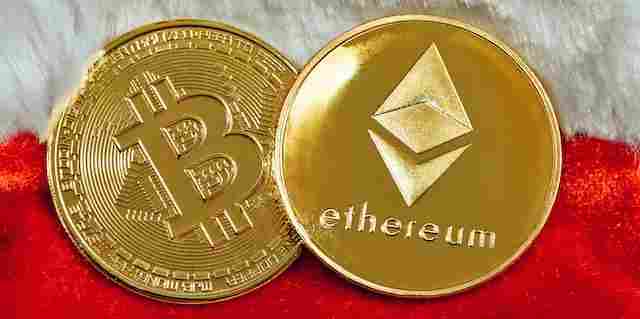 According to the statistics provided by the Analytic Insight, it was found that the number of users who use various cryptocurrencies have grown to around 66 million between 2018 and 2020. This goes to show that cryptocurrency has been widely accepted in our growing ecosystem and is making a name for itself in our traditional financial systems.
Moreover, both public and private sectors are beginning to open up to the idea of adopting cryptocurrency in their current financial dealings like investments, making payments, or value storage.
Cryptocurrency is a technology that started decades ago and has been helping in developing and evolving a variety of encryption techniques that make networks of cryptocurrencies reliable and secure to take on various transactions – leading us to share some of the most important reasons why we believe that cryptocurrency is the future of finance.
Decentralized Finance
Financial systems are in dire need of transparent and secure access, believed to be caused by current centralized financial systems failure to provide financial credibility and freedom to users. As such, many people see decentralized systems that can offer them better transactional security. Additionally, it is said to be quickly gaining traction in trading, borrowing, lending and investing that catalyze a revolution in today's financial services.
Different Values of Cryptocurrency
Cyrptocurreny holds values in a number of ways. A few examples include:
Value Storage: Since most cryptocurrency supplies are limited, the shortage can influence their value.
Payments: It can be utilized to make transactions like buying goods and services without requiring a trusted third party to complete it.
Privacy: Cryptocurrency technology is built in security that can enable owners and users to remain anonymous during transactions.
Banking and Transactional Benefits
The use of cryptocurrency has led to the acceptability and accessibility to be put into the spotlight. Additionally, the technology continues to evolve, leading to the creation of improved financial systems. Privacy allows for continuous anonymity, ensuring data protection and avoiding information from getting into the wrong hands. Additionally, cryptocurrency offers a concrete and viable solution for a large population who have no access to formal financial services.
What is even more interesting is that these are just a few examples. You can learn so much from reputable places like Lapoyoma which is becoming a popular decentralized P2P blockchain payment network, serving as a financial platform that provides tokens for everyday convenience store, grocery stores, and gas station shoppers, not including mediation third parties.
The company also has its own internal payment stable coin called "YAM" which is used to pay for purchases, while simultaneously receiving cash and discounts for using tokens. One of the other things that Lapoyoma has achieved is the development of the FYBN app, which is a retailers first sales tool that gives accurate value of the business that is based on the last 3 months trailing averages of inside sales. It also takes into account every income, expenses, and other factors that decide the business's reliability.