It is never too late to start, part of an interview with Ali Hasani, an Iranian entrepreneur and singer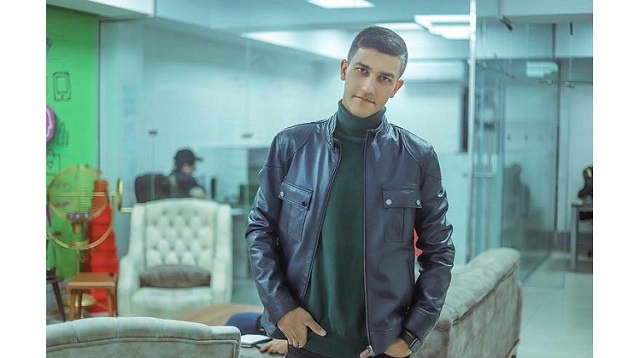 Tell us a little about yourself
My full name is Ali Hasani. I was born on April 13, 2002; My specialized instrument is the guitar. And I have a continuous activity in music and soon you will hear a lot of music with my name.
So, when did music become serious for you and you decided to sing?
My childhood was spent playing and learning an instrument, but from the age of 11 I became interested in pop music, and little by little I started writing poetry from an early age until I was 18-17 years old. My music career took shape, and now it is a profession I am making and editing my artwork.
I was 16 when I first applied for a license, but I did not succeed, and my arrows hit the stone even for the second and third time to get a license. I think if my license work was done successfully at the time, I would be the youngest licensed pop singer, but so far I have not missed this opportunity and I am looking to get the license.
You mean, like, saltines and their ilk, eh?
I wish I had never said in my life and I will not say. I do not regret anything, I think everything that happened must have happened. As I said, I tried my best to get a license, even though I was old, but it didn't work out.
I worked in different studios and met many other friends in the same field. It was a very interesting and useful experience, although I was moving outside the framework of music and the rules of that time, but I gained so many different and painful experiences in these few years that maybe somehow those years are important and memorable for people like me. Maybe my innovations in singing style and music of that period started from that time.
Now, will your audience prefer the licensed Ali Hasani or the former Ali Hasani?
Usually, after any major change in the style and type of music, the audience pulls back a bit to see if they like this style or not, but after a while, everyone probably likes it, like now when they say that the iPhone 12 is not good, and then You have been seeing it in everyone for some time. Even today, when I occasionally go to the concert of my singer friends, people have been very kind.
Did you think he would get a card for all this one day?
Not at all! But I think it was funny and pleasant for people because it was not familiar to the ears and it had a new style.
A few years away from music, a few years of my lack of work in music was more to be able to find my own style as it gets better, and during these years I have found my way, but I am far from what I have in mind. Normally no one achieves their ideals, but I still haven't even achieved what I wanted.
I have a sentence that I always repeat with myself. "It's never too late to start, you decide to do something and try, you are sure to succeed."
Ali Hasani works with alihasanivip on Instagram and has more than 1.5 million followers.