J BERT: THE DALLAS HIP HOP ARTIST MAKING A POSITIVE IMPACT ON YOUTH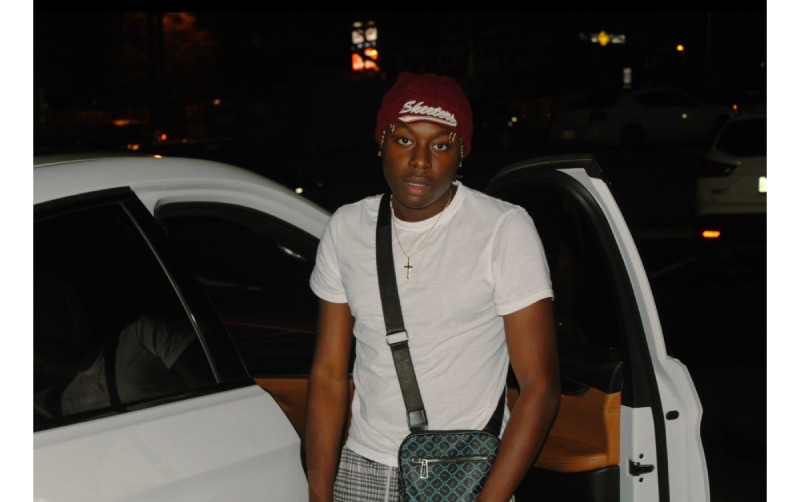 J Bert, the rising musical artist from Dallas, Texas, is making waves in the music industry with his unique sound and style. In December 2020, he released his third studio album, "Eighty Eight," which quickly gained popularity among fans around the world. But J Bert's impact goes beyond his music. He is using his platform to spread positivity and make a difference in the lives of young people.
Born as Junior Kissi in 1998, J Bert grew up speaking French fluently and moved to Lyon, France at a young age. He was influenced by various artists such as Sexion d'Assaut, Jay-Z, 2Pac, Notorious B.I.G, 50 Cent, Drake, and Future. After moving back to Dallas, J Bert began his music career in 2016, and since then, he has released three studio albums, including "Eighty Eight."
J Bert's music style is unique, blending hip hop, trap, and SoundCloud rap genres to create a sound that resonates with his fans. But his positive impact on young people sets J Bert apart from other artists. He uses his music and platform to spread positivity, inspire hope, and encourage young people to pursue their dreams.
J Bert's message of positivity is evident in his lyrics, which often touch on topics such as self- love, perseverance, and resilience. His music is a source of inspiration for many young people who are struggling to find their way in life. J Bert's positive message has gained him a loyal following among the youth, who see him as a role model and a source of inspiration.
In addition to his music, J Bert is also involved in various philanthropic activities. He has partnered with organizations such as Make-A-Wish Foundation and No Kid Hungry to help make a difference in the lives of young people. J Bert believes that it's important to use his platform to give back and make a positive impact on society.
J Bert's impact on young people is significant, and his message of positivity is more important than ever, given the challenges that young people face today. In a world where negativity and despair are prevalent, J Bert's music offers a ray of hope and a message of encouragement. He inspires young people to be their best selves and to pursue their dreams, no matter how difficult the road may be.
In conclusion, J Bert is not just a rising musical artist from Dallas. He is a role model, a source of inspiration, and a positive influence on young people around the world. His music and message of positivity are making a difference in the lives of many, and he is a shining example of the power of music to inspire and uplift.
Record Label: https://record.jbertmusic.com
J Bert: https://jbertmusic.com