Jean Paul Schoor shares how success came his way as the most affluent network marketer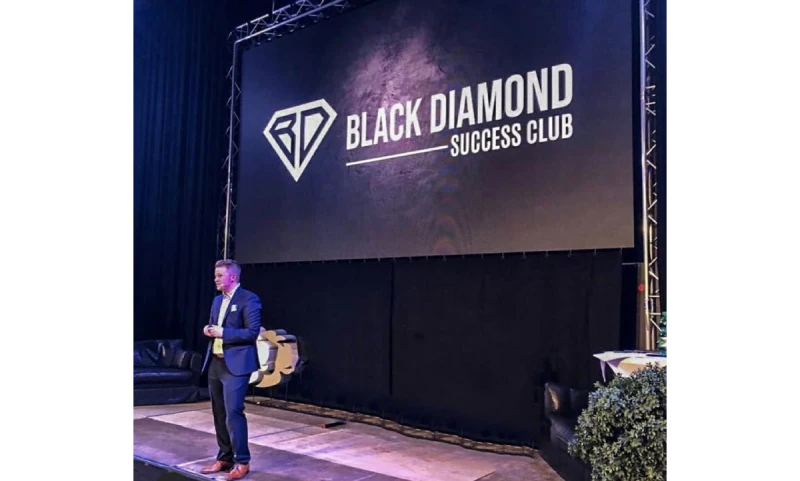 While education plays an important role in developing a person's career, it does not decide on a person's career. If education would have been everything to succeed, Jean Paul Schoor would have not become a successful businessman. Born in a village in the municipality of Neunkirchen Seelscheid in Germany, he lived in a house between two cow pastures and there were hardly any neighbours around his home. His parents Renate Schoor and Jörg Schoor got separated while he was just 3. Jean is the youngest child and has 3 siblings including 2 elder sisters and
an elder brother. At the early stages, his family faced a lot of financial crisis.

Since his early days, Jean was fascinated by the game of soccer. To be precise, he started playing the sport at the age of 5. He did his elementary school in Neunkirchen Seelscheid and then moved to the Birk district in Lohmar while he was 10. While growing up, he was bullied a
little more than other children which was a bit stressful. Due to this, he could not focus on education. It led to Jean getting diverted from playing football and he started to smoke and drink at an early age. However, when he was 15, his teacher guided him to follow his passion.
Understanding the importance of education, Jean worked hard in academics and also got an apprenticeship as a vehicle mechatronics engineer. He could not sustain there and was terminated from the training because he did not attend vocational school regularly. Despite not having completed his education, Schoor was serious about his life goal – to become a successful man. He completed his training at Bosch Service in Siegburg. During that time, he realized that a job life can never make a person happy if he or she does not like it.
When his apprenticeship was about to end, he learnt a great lesson from his uncle. His uncle lays emphasis that one should work regularly and not think about weekends. "My uncle does not have fun but he likes what he does. It was clear to find my purpose before doing work", said
Jean. At the age of 19, not only got a diploma degree in mechanical engineering but also did several jobs to earn his living and clear debts. Besides this, he wanted to get into federal police for which he even passed all the exams. But due to a ligament injury, the idea was dropped.

There was something special in the store for Jean. Till 22, he had no clarity about his aim. "When I did not understand how to deal with life problems, I took a break and travelled abroad to Thailand and Turkey where I spent 6 months learning about other people and cultures", he said. During that time, Jean got inspired by a man who told about his story of earning income in 7-figures. After getting the right motivation, he founded his own company at 22. With a goal to work for the people, he wanted to become a high-class businessman. His marketing company in its first year did not get any great clients.
Gradually things changed as he became one of the
best marketers in Germany. Jean Paul Schoor today is in the best phase of his career. The businessman has given multiple speeches and interviews in an audience of 35,000 people. Moreover, he had his interview along
with the most successful network marketing trainer Eric Worre. Today his team consists of 7000 sales partners from different countries like Canada, Portugal, Switzerland, Italy, Holland and Thailand. In the next 5 years, his goal is to build a network of one million people. Integrating businesses along with the businessmen together, Jean Paul Schoor has truly become an
inspiring figure for all the marketers out there.