Joshua Krafchick on 4 Skills That Will Make Your Kids Rich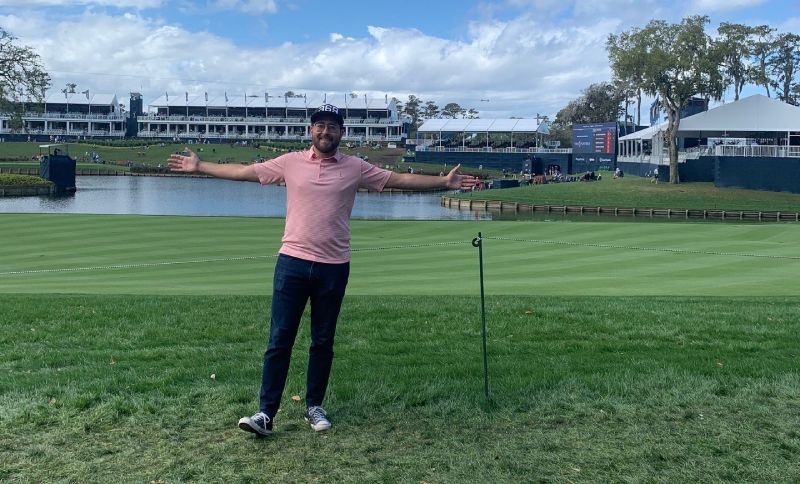 A millionaire entrepreneur spills the beans about one of the most important aspects of parenting in this age and time.
If you don't teach your kids how to make quick cash as teenagers or students, somebody else will. And that's not the kind of a risk you want to take. Joshua Krafchick, famously known as the "Unconventional Money Guy," is a financial fiduciary professional who could help you shape your generation's future, money-wise.
Most parents would love for their kids to be rich. Well, at least wealthier than them. The beauty of life is that humans innately want their offspring to do better," said Joshua as he continued to talk about parenting.
Making your children learn how to make money early in life is the biggest favor one could do as a parent. Not only does it give them a chance to learn the value of money but it also helps them get ahead quickly in the fast-paced world. "As technology continues to improve, there are certain skills that are a giant separator between becoming a success and being a leader in your field," says Joshua.
The financial expert, Krafchick spills the beans on how parents can help their kids get more financially equipped. In his post on Instagram, he reveals 4 digital skills that can help children get-go early.
Public Speaking
Confident public speaking skills are essential for success in almost every aspect of life. The earlier your start, the easier it gets for them to get ahead.
"People will continue to pay big money to hear people perform, speak, and present on stage! So you got to get your kids comfortable being in front of a large group of people," said Joshua.
Conversing publicly is a skill as critical as other life skills. Developing communication skills at a young age proves to be helpful in the long run. Children's pre-teen years are predominantly eventful because as they start engaging with the active members of society, they start developing opinions and have personal takes on things happening around them. This further leads kids into taking an interest in high-paying fields like lecturing, performance arts, presenting, vlogging, etc.
Graphic Designing
Teaching children useful skills that can make money is as important as teaching life skills. "Social media AIN'T going anywhere! It's here to stay, the platforms may change names and adapt over time. But, this isn't going to change the way people consume information," said Joshua. He further added that if your kids can design captivating content via Graphic Design, they will never be finding themselves on the short side of the stick.
The 31-year-old financial literacy expert also says, "Companies are hiring more MFA (Master Fine Arts) students than MBA (Master Business Administration) because of their creativity. Creative people are the ones who are going to be ruling the world, not the skeptics and analytic thinkers."
Coding
It may come off as a skill for grown-ups, but one can only imagine how even a very basic level of these skills can shape the future careers of kids.
You don't have to enroll your kids in universities for it now, as there are many courses available online that can serve as an interesting spring break activity for your kids. Joshua, who is an expert on financial literacy, emphasizes bringing up children in a technology-friendly environment where they can introduce themselves to rewarding skills.
"As the ubiquity of computer technology gets on the fast track, we can only wonder, whether ten years from now, average college students will have to be familiar with the basic to intermediate coding skills," said Joshua.
Microsoft Office
This may seem like an old-school skill, but it's an evergreen one.
Microsoft's Word, PowerPoint, and Excel are some of the most essential processing tools for any profession. Creating spreadsheets and presentations is a part of almost every decent job. Teaching your kids early about how to use these so this softwares will help save time and effort when they come across a good profession in any field regardless. Moreover, these tools can also help kids make quick cash as freelancers or by helping teachers around the school and so.
Animation
Kids are very much into animation mostly. Making them learn such a skill that they already have an interest in is of utmost relevancy. Thanks to the technological evolution and rise of the metaverse, animation has become a hotcake. Making your kids take courses that are focused on teaching the skills and monetizing them at the same time is your best bet. Not only your children will learn it pretty quickly, but they will also get very good at it with sheer practice.
Typing and Content Writing
Being able to pen down thoughts and play with words is an art. If your kid can write well, they are in for a huge number of opportunities that can make them quick cash.
Employees in many kinds of jobs are often required to write certain things daily. Perhaps sometimes it's just taking phone messages and doing administrative tasks, or writing case studies, research papers, and news articles. Whatever the task, you can excel at it if you have good writing skills.
"In this day of age in order to build a reputation to become a leader in the world, your kids must be able to share their message," quoted Joshua Krafchick in his Instagram post.
Joshua, investor & co-founder of 369 Financials, guides adults on various subjects that can make their lives more efficient and richer. The 31-year-old financial expert also gives money management tips for individuals. He emphasizes on giving kids a head start that you wish you had and setting them up to ace with money at any given age. "The education system is an outdated system that teaches kids important subjects, but like any system, it has its flaws! So, it's vital to your children's future that they pick up a few skills outside of the classrooms and conventional subjects," says Johsua Krafchick.