A glimpse of how Muhammed Akief creates his viral comedy videos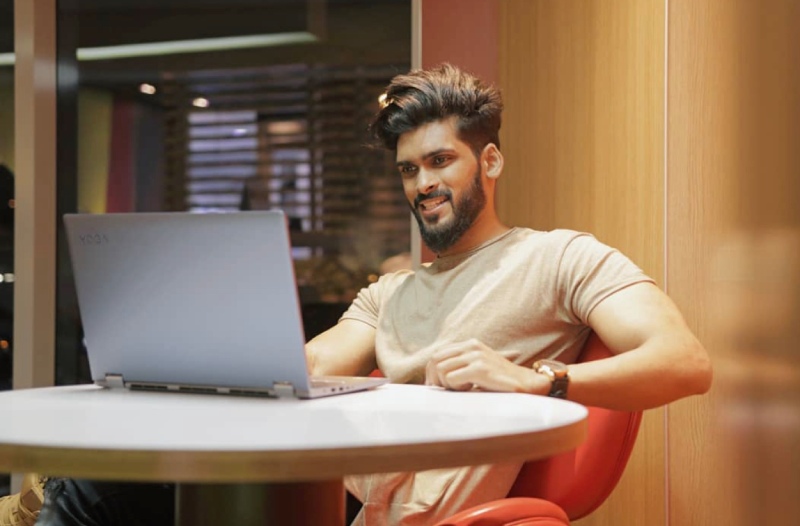 Muhammed Akief is a comedy content creator, actor, writer, and director from Kannur, Kerala, currently staying in the United Arab Emirates, Fujairah. He is known for making comedy videos on YouTube. He started his YouTube career by making comedy videos in English and then later he switched his content to his native language Malayalam.
Muhammed Akief's most of the viral and relatable content credits also go somewhere to his family and friends who also give him topics and ideas for content, especially his dad, who has always supported him. On top of that, he always tries to make all of his content relatable, so that people can relate to it. Also, when he does any content, he mostly bases it on what he witnessed around him or his friends.
The moment Muhammed sees something funny he does not even take a moment and immediately takes out his phone and notes it down, and later he adds the extra spices and fun elements to make it more humorous.
Muhammed Akief featured a recent video entitled "What Happened Bro?" based on an incident that happened to one of his brothers, so he presented it in a humorous way, and many people commented on the video and sent him messages on Instagram saying that the video was relatable.
Muhammed Akief had no idea that the video had already received over a million views on so many other Instagram pages and YouTube channels than his. He has included a link to the [What Happened Bro?] post.

His story is not about just one viral video overnight but he never fails to entertain the audience with the most amazing videos rolling down in no time. Another video that went viral in Malayalam was "Malayali Da" There were a lot of people who could relate to that video as well. Here is the link to that video:
When asked about family-friendly videos he said, "Since the beginning of my channel, I used to include one or two adult jokes in some of my videos, but as my audience went up I realized that there are many children who watch this channel, so I try to keep my videos as clean as possible."
Despite being so famous all over the internet he acknowledges his fans while saying "I am really touched or I can say my favorite part of the day is when people write me and tell me my videos made their day when they were going through a tough time. I can't describe the feeling I get when someone tells me this."
His Social Media following at such an early age clearly tells about his good content ideas across all social media with a massive 345,000 subscribers on YouTube and 210,00 followers on TikTok.

Muhammad Akief's Instagram account – https://www.instagram.com/muhammed_akief
Muhammad Akief's YouTube channel – https://www.youtube.com/muhammedakief7
Muhammad Akief's Twitter account is www.twitter.com/muhammedakief
Muhammed Akief Official on Facebook: https://www.facebook.com/muhammedakiefofficial