Let Cody Vaujin Put the Odds in Your Favor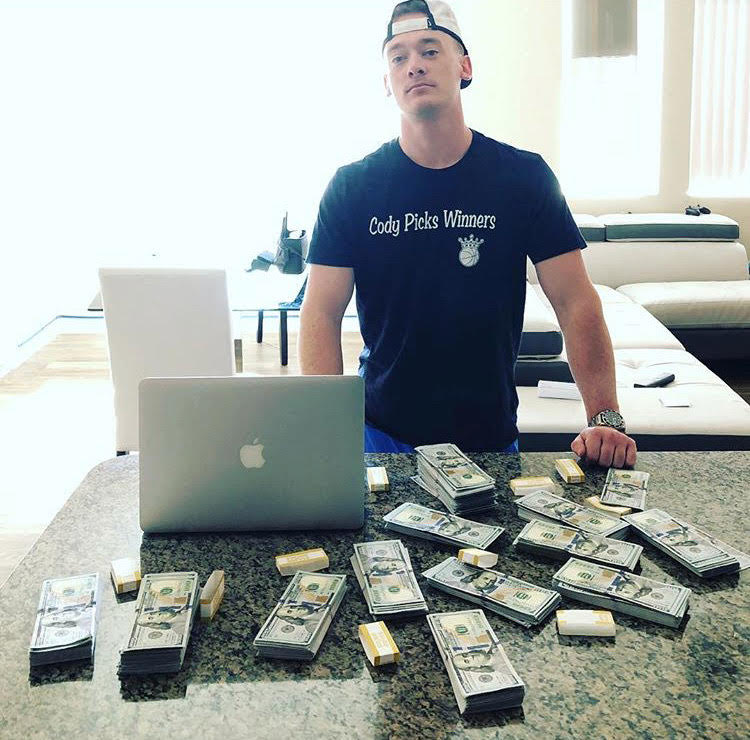 Gambling is considered by some to be one of life's most dangerous vices. However, the image of compulsive gambling, bringing men into financial ruin, is an over-sensationalized view that leaves out the majority of the normal gambling world. Some forms of gambling, like sports betting, are very much akin to ventures like stocks and foreign exchange. These rely on one's ability to analyze and work toward putting the odds in their favor. With guidance and proper management, betting as a profession is no less risky than trading in the world's variety of financial markets.
Possibly the greatest draw of sports betting is how quickly profits can be made. With the right bets, millions of dollars can be gained in a matter of hours. Of course, the converse is just as true. Without the necessary background and the appropriate perspective from which to view the industry, money can be lost just as fast. This stresses the importance of seeing sports betting not only as a game of odds that can be studied and analyzed, but also as a form of business wherein money management plays a vital role in the winning strategy.
Through such a perspective, Cody Vaujin has become one of the greatest of all time of the sports consulting business at the young age of 22 years old. By combining his different skills into an integrated sports betting approach, Cody consistently delivers with an accuracy rate of 77% for the over 50,000 clients served by his company, Codycoverspreads. Cody has profited over $4 million for himself and untold amounts of money for his customers in just four years in the industry. Through his company, Cody has led countless clients to financial freedom by not only helping them make the best bets in the world of sports, but also by teaching them how to properly manage their bankrolls in order to remain sustainable.
Cody has a unique betting perspective that is borne from his exceptional mathematical ability, in-depth knowledge rooted in a sincere passion for sports, and an entrepreneurial mindset. First and foremost, Cody has combined his mathematical mind with his passion for sports to analyze the odds and deliver the best possible results for his clients. Despite his high accuracy rate, however, Cody remains extremely transparent to clients that sports betting is still a matter of probability. The best betting advice, without proper money management, is not enough to secure a sustainable profit.
This is where Cody's entrepreneurial approach to betting comes in. Like an expert poker player, Cody also advises his clients on how to manage their bankrolls so that they will always come out on top in the long run. Cody believes that his proven-profitable bankroll management is essential to his betting system and distinguishes him from the competition and from the typical sports betting consultant.
Due to his system requiring an extremely hands-on approach, Codycoverspreads has so far remained a one-man team. This ensures that all of his clients get exclusive access to Cody and his advice when they purchase a sports consulting package. Adding to this, Cody intentionally limits the number of clients he serves daily in order to prevent unwanted shifts in the winning odds and maximize his clients' potential profits. Although such meticulous attention to detail is good news for Cody's current clients, it also means that the demand for Cody's services always remains sky-high. Spots go quickly and are taken on a first-come, first-served basis. With his over 200,000 followers, this means it can now be quite a wait in order to make use of his services. However, with his penchant for success, Codycoverspreads will pay back a client's investment with overwhelming odds.
You can learn more about Cody Vaujin and Codycoverspreads through his Instagram, @Codycoverspreads, or by visiting his website.