Lexnour Beats: Hip Hop's Upcoming Sensation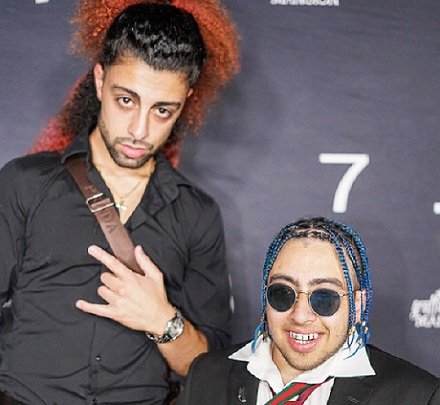 Now one of the hottest upcoming producers in hip-hop, things were very different for Lexnour Beats not too long ago. After finishing his studies at the University of Ottawa, Lexnour took a familiar route for many of his peers in university, accepting a corporate 9-to-5 job as a financial analyst for the National Defence in the Government of Canada. He quickly realized that his passion was instead for music production, and he squeezed in sessions between his busy work schedule, saving up money until it made sense for him to pursue his goals full time.
Producing music has opened up many doors for Lexnour Beats, who has worked with some of the top musicians in not just Ottawa but around the entire world. DJ Hardcore Flava recently noted on popular hip-hop blog ThisIs50 that Dax's song "She Cheated Again" stands out because Lexnour has become "an international sensation" whose "penchant for creating unique beats whose appeal knows no borders."
A driving force behind this is the numerous collaborations that Lexnour has had with fellow Canadian Dax, a rapper whose popularity has only increased in the past year with his emphasis on lyrical rap bringing him much attention on YouTube, which has since translated to other platforms. Their song "She Cheated Again" has over 40 million streams to date and they have released several successful songs together since including "She Cheated Again", "Wack Ass Rappers" and "Killshot 2".
Like many other producers, Lexnour started out on Beatstars, selling leases to beats he cooked up in his home studio. But with such a distinct sound, it didn't take long for him to stand out from a crowded pack of aspiring producers. Lexnour has since gone on to work with Billboard charting artists like Soulja Boy, Phora, and Riff Raff. As noted by Maria Myraine of HipHopSince1987, Lexnour's rapid rise has not gone unnoticed with the upcoming producer landing "placements all around the globe," with foreign superstars like Ecko from Argentina and Emiway Bantai from India.
The influence of Lexnour's nontraditional path into the music industry is everywhere in his music. Genius notes that while "his style is versatile," the results are ubiquitous: "he is known to create smooth beats with catchy melodies." Rich instrumentals are a characteristic trait of his production, with guitar-driven melodies that bring trap music back to the glory days of rock music.
Lexnour is also notably building up his own presence as a figure within the social media community, with both his Instagram and YouTube showing significant growth over the past year. Lexnour has notably reached a million views before in one of his how-to videos and figures to have a mentor role in the producer community in the upcoming year with the advice he has to offer from his personal experiences.
With so much critical praise so early on in his career, the sky's the limit for Lexnour Beats. Going into 2020, the producer announced he has several more releases with Dax planned for the upcoming year, along with placements with several other huge rappers.