Power Sportz making rapid strides into Power News – Kanthi D Suresh at the helm again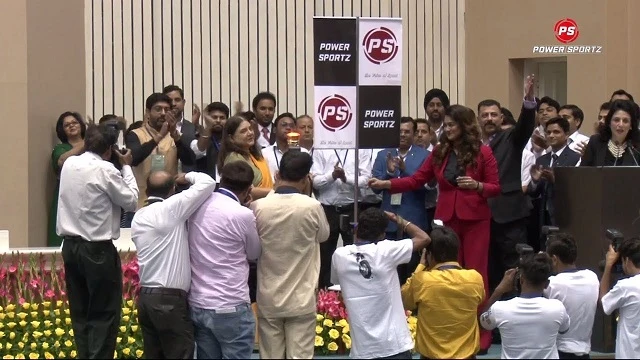 Just a year and a half back Power Sportz was launched. In fact, the launch amidst a jam packed hall that was graced by eminent dignitaries from all the sectors besides sports at the Plenary Hall of Vigyan Bhawan in May 2018 is still fresh in our minds.
We all still remember how Power Sportz team marched through the hall carrying the flag of Power Sportz and the flag was hoisted and the torch was lit much like the Olympic torch being lit in the cauldron,.. all that still looks as if it was just yesterday. Yeah, some memories never gets old and Power Sportz launch is one amongst them.
Or we can say that the channel is doing everything to keep those wonderful memories fresh and brand new. Yeah, now the buzz is that the Editor-in-Chief and Co-owner of Power Sportz, Kanthi D Suresh is all set to enter into the World of Politics, NO, NO she is not going to be a politician AS OF Now!!!. Actually, the lady is all set to launch a new channel and that is specifically POLITICAL!
According to sources, the channel will be named POWER NEWS! Brainy people actually know where to use word power efficiently.
Confirmed sources even told us that Kanthi D Suresh is up again with the same passion as was seen even a year before PS launch to add one more feather to her hat.
Any project driven by an intense passion sometimes becomes worrisome for others, because the force of passion is too strong to bother about the ones who wish to slow things. Let's see what's in her mind! But, one thing is sure, if it goes the Power Sportz way of analysis, we will get to have a completely new analysis about Politics now on!
Well, we are tracking this very keenly and keep you posted!!