CLTA molestation case, father reveals details on Power Sportz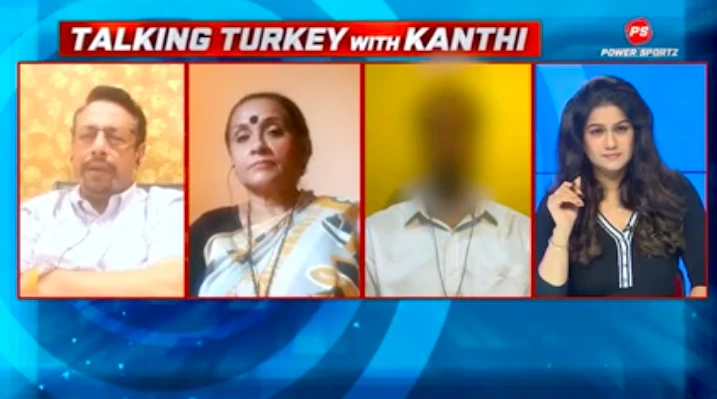 The father of the CLTA molestation incident has revealed to Power Sportz about the horrifying details of the case, which they are facing since the last one year. The issue gained much media attention but justice to the minor girl is still a long bitter fight for the whole family.
Coming on the show, Talking Turkey with Kanthi, a highly talked-about sports debate show of Power Sportz, the victim's father vented his ire and spoke about his helplessness while trying to get justice for his daughter. A year ago, his minor daughter, who was a trainee at the Chandigarh Lawn Tennis Academy (CLTA) was sexually molested by five minor boys who were also fellow trainees at the center.
However, rather than punishing the guilty boys for this heinous act, the administration of the CLTA is busy protecting them, denying justice to the minor girl.
AITA has also not offered to help
As a custodian of the Indian tennis players, AITA has the responsibility to offer a safe and healthy atmosphere to the emerging young talent in the country. But, the father of the victim alleged on the show that even AITA has turned a blind eye on this matter.
The panel included the CEO of AITA, Bishwadeep Akhouri who gave his version to the story. On countered "Whether the AITA is even aware of what is happening in state sports federations?" by Kanthi D Suresh, Akhouri said that his organization is cognizant of the issue although he refrained to speak elaborately as the case is still sub judice. The perpetrators will be surely punished if proved in the court, he said.
How do we thwart age-fraud in tennis?
The father of the minor girl also revealed that while his complaint was being probed, another eye soar of Indian tennis caught the attention of the investigators. It is the rampant age-fraud proliferating in the tennis fraternity.
One of the accused, who is a junior Davis Cupper from the state has forged his age by four years, said the victim's father.
When documents can be fudged, tests can be manipulated, how is it possible to prevent age-fraud in tennis, asked Kanthi. To this, Akhouri said that age-fraud is not unique to tennis and it is there in every sport.
While talking about the incident, the father said that the incident has greatly affected the mental state of his daughter. Although she was very excited to make a career in tennis, now she is averse and reluctant to even pick up the racquet.
He minced no words in voicing his displeasure at the attitude of the CLTA administrators. He accused them of trying to protect the culprits rather than bringing them to justice.
Power Sportz is a dedicated sports news channel and is perhaps the only credible broadcast platform to voice concerns about sports and reach out to the growing number of viewers of the channel.