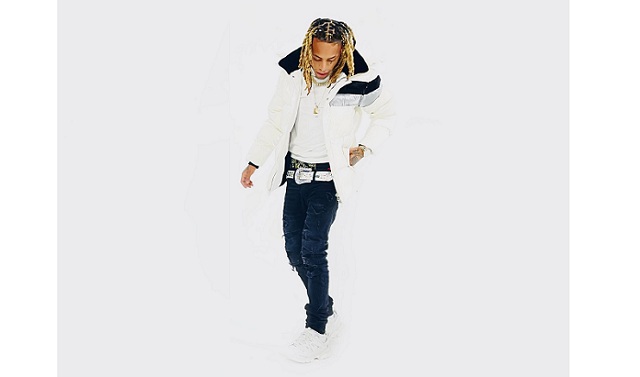 LG Izz has hit another career milestone as his newly released music video "Get On" featuring Ant Wave has surpassed 450,000 views. The snippet of the Justice video on Instagram has 35,000 views alone, so when LG Izz dropped the full video on his YouTube account, the only place it could go, was up. With 50,000 loyal YouTube subscribers, LG Izz continues to go viral as he presents top-notch visuals and premium content to his fans and the world.
At a young age, LG Izz knew that both music and community were passions that he wanted to develop, and he continues to intertwine the two to influence the world around him. 5 years after his first release, LG Izz continues to grow and capture the attention of new, and old, viewers. With the help of his videographer, Nick Asenjo, LG Izz has accumulated over 1 million views on YouTube and well over 1 million streams on Spotify.
The list of accomplishments for LG Izz is extensive, too. He has performed at the PPL Center in Allentown, Pennsylvania, and he has opened for A Boogie, PNB Rock, and Fabololus in front of a sold-out crowd of over 8000 people. For LG Izz, this is just the beginning, as he has goals to sign a major label record deal.
While this is no easy feat, LG Izz has already proven that he is on the rise and that he will continue to go viral with every video and song that he drops. His music is available on all major streaming platforms, and his YouTube is under the same name. LG Izz is what's hot.