List of best airports in the world for customer service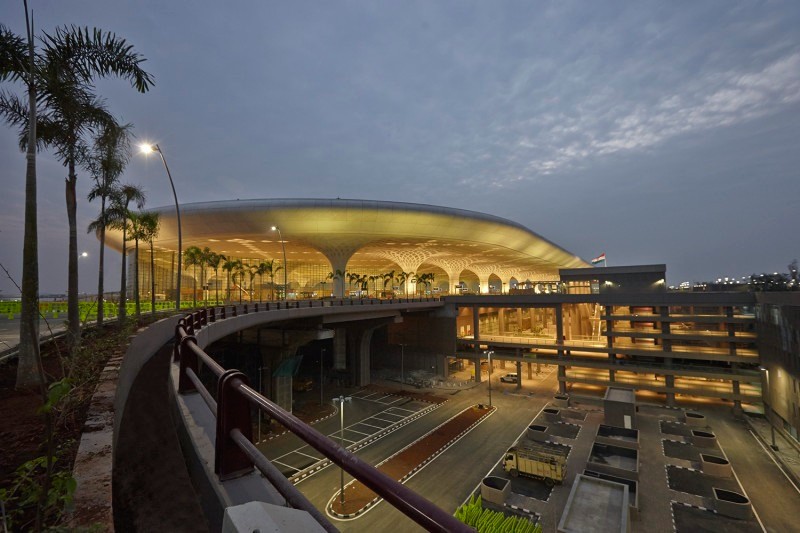 The best airports put a lot of effort into making passengers' journeys as smooth and enjoyable as possible because there is a lot more to an airport than just the mechanics of getting from point A to point B.
Monday's announcement of the Airport Service Quality Awards honors the world's best airports for customer service.
Rome's Fiumicino Airport is one of the most decorated mega-airports that handle more than 40 million passengers annually. In addition to receiving an award for overall quality, the airport was also recognized for being clean, enjoyable, and staffed with dedicated employees.
Additional recognition was also given to Singapore's Changi Airport for its dedicated staff and passengers' ease of use of the hub. In addition to receiving an award for overall quality, the Istanbul airport was recognized for its pleasant and clean environment.
The winners of the awards are selected by the travel technology company Amadeus and the trade group Airports Council International based on passenger surveys taken at the airport on the day of travel. About 465,000 surveys were collected in 2022.
Check-in, ease of navigation, and shopping and dining offerings are among the 30 factors examined in the surveys.
"The ASQ program not only measures and benchmarks but also provides airports of all sizes with an opportunity for continual learning and improvement to reach new heights in customer experience excellence," said Luis Felipe de Oliveira, director general of ACI World, in a statement.
Overall customer experience, as well as new categories
Of the 69 airports that received ASQ awards for overall quality, 24 are in Europe, 22 are in the Asia-Pacific region, 11 are in North America, 5 are in Latin America or the Caribbean, 4 are in Africa, and 3 are in the Middle East.
There is no one-size-fits-all winner in any region or airport; The top 20% of airports in each size and region category received awards.
This year, ACI also added four new categories: airports with the most dedicated staff, the easiest airport journey, the most enjoyable airport, and the cleanest airport.
Airports with scores in the top 5% for each region received awards in the new categories.
The new "most enjoyable" category takes into account how shoppers and diners feel, how comfortable the gate areas are, the options for entertainment and leisure, and the ambiance.
There were awards presented to 75 airports around the world.
Here are the results in select categories:
Best large airports in the world
Region-by-region, these are the world's best airports in the top two rungs for highest passenger volume:
Best airports with more than 40 million travelers annually
Chhatrapati Shivaji Maharaj International Airport; Mumbai, India
Indira Gandhi International Airport; Delhi, India
Guangzhou Baiyun International Airport, China
Shanghai Pudong International Airport, China
Shenzhen Bao'an International Airport, China
Singapore Changi Airport
Aeroporto di Roma-Fiumicino, Italy
Istanbul Airport, Turkey
Dallas Fort Worth International Airport, Texas, USA
San Francisco International Airport, California, USA
Best airports with 25 to 40 million passengers annually
Gimpo International Airport; Seoul, South Korea
Beijing Daxing International Airport, China
Athens International Airport, Greece
Palma de Mallorca Airport, Spain
Zurich Airport, Switzerland
Detroit Metropolitan Wayne County Airport; Michigan, USA
Minneapolis/St Paul International Airport; Minnesota, USA
'Most Enjoyable' airports in the world
The following airports received ACI's new "most enjoyable" awards, which cover all regions and passenger volume categories:
Aeroporto di Roma-Fiumicino, Italy
Istanbul Airport, Turkey
Kuala Lumpur International Airport, Malaysia
Beijing Daxing International Airport, China
Sultan Hasanuddin International Airport; Makassar, South Sulawesi, Indonesia
Yogyakarta International Airport; Java, Indonesia
Belgrade Nikola Tesla Airport, Serbia
Milan Bergamo Airport, Italy
Ankara Esenboga Airport, Turkey
Quito International Airport, Ecuador
Queen Alia International Airport; Amman, Jordan
William P. Hobby Airport; Houston, Texas, USA
Dakar Blaise Diagne International Airport, Senegal
Skopje International Airport, Macedonia
Guayaquil International Airport, Ecuador
Greenville-Spartanburg International Airport; South Carolina, USA
Pattimura International Airport; Ambon, Maluku Province, Indonesia
Fort McMurray International Airport; Alberta, Canada
Best airports in North America
Regional airports are grouped according to the number of passengers they serve in the quality report. The following is a list of all North American airports that received overall quality Airport Service Quality awards:
The best airports in all passenger volume categories, from large to small, in North America are:
Dallas Fort Worth International Airport
San Francisco International Airport
Detroit Metropolitan Wayne County Airport
Minneapolis/St Paul International Airport
San Jose Mineta International Airport
Indianapolis International Airport
Milwaukee Mitchell International Airport
Louis Armstrong New Orleans International Airport
Gerald R. Ford International Airport; Grand Rapids, Michigan
Greenville-Spartanburg International Airport
Fort McMurray International Airport; Alberta, Canada