Luvmour & Luvmour – Providing Consultancy for Children's Development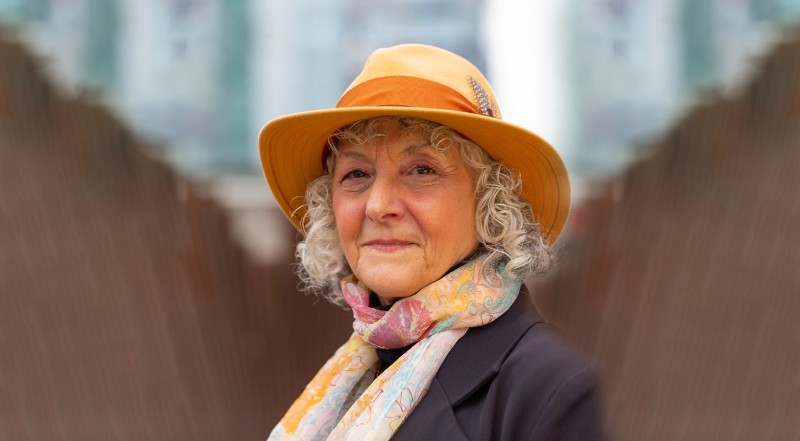 The period of early childhood development is crucial. It is the age when children develop their potential for physical, psychological, emotional, and spiritual development. Every parent would want their child to acquire the maximum potential for each development domain. Children need proper support and attention from their families, parents, educationalist, and healthcare professionals to reach their maximum potential during this period. The first three years of a child are crucial. This is the ideal period for rapid growth and development. From this period till they get six, children need to continue absorbing extensive information from their experiences and environment. These experiences, both good and bad, leave an essential impact on the foundation of a child's growth, health, well-being, and future survival. Various shows that high-potential childhood development will positively influence a child's long-term health. This development will enhance their upcoming opportunities, school performance, and professional life. Therefore, every parent must understand the significance of children's development programs. When it comes to human development consultancy, a prominent name that comes to mind is a couple named Luvmour & Luvmour. The husband-wife duo, Josette & Ba Luvmour, are educators, human development specialists, authors, consultants, and public speakers.
The couple has been working together in the domain of human development since 1984. They are experienced and specialized in human development, adult transformational learning, relationship education, and conscious studies. They assist parents, educators, guardians, and individuals by providing tips for adult and children's growth. Although the couple provides human development consulting for everything, their major focus is on children, parents, and caretakers.
Josette and Ba Luvmour met each other in 1979, and later, they studied consciousness together. They collaborated to explore a number of theories, experiments, and research to specialize in this domain, and eventually, they created their own approach to human development. The couple created and initiated a human development program known as Natural Learning Relationships. This program maps the evolution of consciousness throughout life. In addition, they have been using Natural Learning Relationships as education in various human development learning programs with schools since the 1980s.
Josette & Ba Luvmour, also known as Luvmour & Luvmour, have conducted their studies, research, and fieldwork for the evolution of consciousness, spiritual philosophies, transformational learning, brain research, and physical and cultural anthropology. The wife, Josette Luvmour, attended Thomas Edison State College, where she completed her Bachelor of Arts degree in Psychology in 2003. Later, she completed her Master of Arts in Human Development in 2006 from Fielding Graduate University. She earned her Ph.D. in Human Development in 2009. However, the husband, Baa Luvmour, went to Temple University to complete his Bachelor of Arts in Political Science in 1968. He earned his Master of Arts in Psychology in 1984 from Sonoma State University in California.
The couple has worked together on a number of initiatives. Together, Luvmour & Luvmour started several holistic education schools, a Holistic Learning Center for children and families. They also created programs for family immersion in California and Oregon. Their epistemology of children's development, Natural Learning Relationships (NLR), provides optimal well-being in children and families. They also created and implemented Rites of Passage programs for youth. The couple started working together in the 1980s, and since 1984, they have founded two non-profit organizations, providing self-knowledge and actualizing wisdom in children and families. In 2003, the couple moved to Portland, Oregon, where they continued their work on human development.
The couple has authored and published various books to spread awareness of Natural Learning Relationships (NLR) and human development among readers. The books include Everyone Wins! Cooperative games and activities – 3rd ed. (2019), Relationship Based Education: Relationships and partnerships in educational environments – Vol. 6 (2019), Brain Development and The Natural Learning Relationships of children – Vol. 5 (2018), A Compendium of writings: The work and ideas of Luvmour & Luvmour 2010 – 2016 – Vol. 4 (2018), Freedom in Education: Talks at the Brockwood Park Krishnamurti School 30th Anniversary – Vol. 3 (2018), Effective Boundaries with children: Creating and maintaining healthy boundaries with all age children – Vol. 2 (2018), Natural Learning Relationships: An introduction to whole-child development – Vol. 1, Win-Win games for all ages: Cooperative activities for building social skills (2002), Tiger by the Tail: Essays on the inherent spirituality of Natural Learning Rhythms (1998), Natural Learning Rhythms: How and when children learn (1993), Everyone Wins! Cooperative games and activities. Philadelphia (1990), and Towards Peace: Cooperative Games & Activities (1989).
Individually, Ba Luvmour has authored Nurturing a Child's Consciousness: Natural Learning Relationships and the roles of parents, educators and caregiver paperback (2021), Beyond Metaphor: Dialogue from the realm of self-knowledge (2011), and Optimal Parenting: Using Natural Learning Rhythms to nurture the whole child (2006).
However, Josette Luvmour has individually written Grow Together: Parenting as a path to well-being, wisdom, and joy (2017) & Adult development: Emergent wisdom in the family context (2010).
Josette Luvmour received Mom's Choice Gold Award in 2017 for the book, Grow Together, and the couple received Parent's Choice Award in 1989 for their cooperative games book, Towards Peace.