Magic Johnson becomes the fourth sportsperson to reach the billionaire club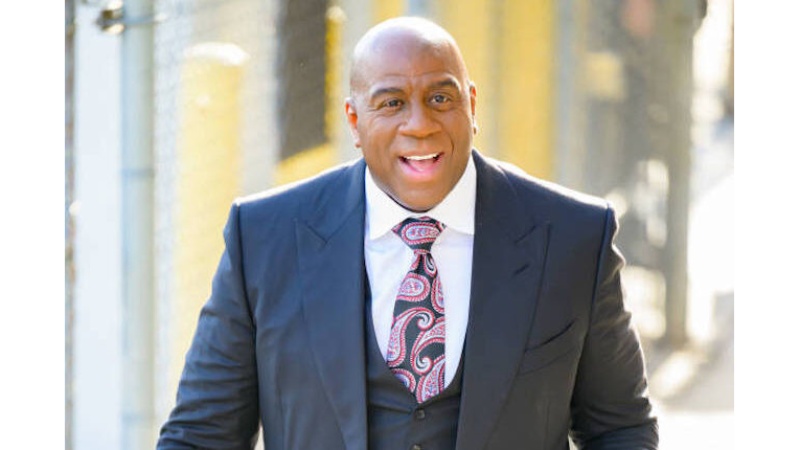 Forbes has certified businessman and NBA Hall of Famer Earvin "Magic" Johnson as a billionaire. According to Forbes, the former Michigan State basketball star, who went on to become a legendary player for the Los Angeles Lakers, a Hall of Famer, and a world champion, has become one of the billionaires.
Johnson is the fourth athlete to reach the billionaire club, after Michael Jordan, LeBron James, and Tiger Woods. He expanded his holdings earlier this year by acquiring a minority interest in the Washington Commanders. Additionally, he owns a minority stake in LAFC, the Los Angeles Sparks, and a 2.3% stake in the Los Angeles Dodgers.
Because of his investments across multiple industries and team stakes, Forbes values Johnson's net worth at $1.2 billion.
In his thirteen seasons as a player for the Los Angeles Lakers, Johnson earned a meager $40 million (or, adjusted for inflation, $110 million). But as former Lakers owner Jerry Buss taught him the ropes and arranged for Johnson to meet with various Los Angeles businesspeople, Johnson was frequently ahead of the game, Johnson told the Los Angeles Times in 2013.
Johnson makes the most of his net worth by investing 60% of it in the life insurance provider EquiTrust. According to Forbes, EquiTrust's yearly revenues have increased to approximately $2.6 billion, while its assets have increased from $16 billion to $26 billion.
A few of Johnson's business choices have also benefited neighborhoods with a high Black population.
According to Forbes, he has a partnership with Loews to open theaters in major cities with high Black populations, like New York City, Los Angeles, Atlanta, and Houston, and a 50/50 venture with Starbucks to open cafes in Black neighborhoods.
With a current estimated net worth of $1.2 billion, Magic is the newest Spartan to reach the billionaire club.
Dan Gilbert ($16.8 billion), Steve St. Andre ($6.7 billion), Mat Ishbia ($6.3 billion), and Tom Gores ($8.7 billion) are the other billionaires who attended Michigan State. Few universities can claim to have five well-known billionaires on their roster, so Michigan State certainly lives up to its reputation as a top university.
Magic owns a part of the Los Angeles Sparks (WNBA), Los Angeles FC (MLS), and Washington Commanders (NFL), so his entry into the league is not surprising.
He's one of the wealthiest former athletes in the world in addition to being one of four Spartans who own major sports teams.
Magic Johnson, Spartan legend
Not many things in Magic's life have he failed to accomplish.
He was a standout high school prospect who ultimately decided to attend Michigan State despite receiving several scholarships. In the end, he defeated Larry Bird and Indiana State in 1979 to win a national championship during his brief stay in East Lansing. The Lakers selected him first overall in the 1979 NBA Draft, and he went on to become one of the best players in both NBA and franchise history. Before retiring and being inducted into the Hall of Fame, he went on to win five NBA titles, three MVP awards, and twelve All-Star selections.
He now owns a billion-dollar sports team.