Marko Danial's Path to Being a Young Successful Entrepreneur After Finding Spzrts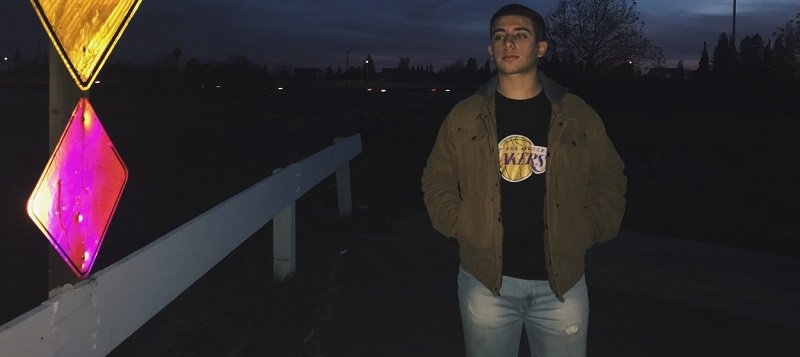 Marko Danial, notably referred to as Pharaoic by his supporters, is a prominent Egyptian social media entrepreneur with millions of followers across many platforms. Primarily, Danial has built and retained ownership of a massive social media network across many platforms. Danial is also the founder and CEO of Spzrts, a multi-faceted company dedicated to providing sports gear for athletes and sports coverage.
Spzrts is known for being diverse in its coverage of sports. The company prides itself on authenticity in covering sports but also aims to make its apparel and gear affordable for the majority population. The mission statement of the company is, "We fully understand the compassion and efforts you have put before perfecting your game, and will not let anything get in your way." Spzrts acknowledges the passion athletes utilize to drive and fuel their love for the game. Led by Danial, Spzrts is ultimately a company that takes a healthy initiative for athletes being satisfied with "choosing nothing less than the best."
Danial's entrepreneurship is an excellent example of his company's mission statement and implicated him for being quite an example.
When we asked Danial what an entrepreneur is, he stated, "An entrepreneur is someone who takes risks." He mentioned how being an entrepreneur means you're going to have to sacrifice a lot of time and money to be successful. "It's all about therisks you make and the obstacles you overcome," Danial said. "To be successful, you have to be able to solve problems. Most importantly, you have to be offering something that fixes those problems," Danial continued.
When we discussed the expansion and futuristic plans of Pharaoic's company, Spzrts, he replied, "As I expand my company, Spzrts, I want to be able to resolve those problems athletes face. I want to create products that make sure that nothing gets in the way of their sport." He mentioned that a sign you are becoming successful in your entrepreneurship is when you start to make money and grow a loyal customer base. Danial has plans of being self-made and is propelling towards that vision by continuing his education in engineering to enable him to invent products that help athletes out. Pharaoic is huge on the idea of "injury prevention and stamina increase" for athletes.
Spzrts isn't like ESPN, Overtime, and other big sports networks that are financially backed by many. But Danial is striving for Spzrts to be different and more dedicated to directly helping athletes of all sports. But also, at the same time inspiring young athletes by sharing different stories that are relatable for them.
"As an entrepreneur, I also want to inspire the younger generation by showing that age is just a number, and anyone of any age can accomplish anything as long as they put their heart to it," Danial stated. "As Kobe Bryant puts it, the most important thing is to try and inspire people so that they can be great in whatever they want to do," Danial continued.
Pharaoic is a successful young entrepreneur that believes it is imperative to push others forward to do what they believe in. Be an inspiration or the little influence that gives the motivation to create the world's next political leader, fashionista, or wherever dreams could possibly steer them. But Danial also stresses that prior to just reaching your dreams, you have to believe in them genuinely. "You have to believe in yourself because if you do not, no one else will believe in you," Pharaoic said.
Marko is a strong advocate for not allowing anyone to prevent others from doing something. He believes the negativity does nothing but "steer people towards not accomplishing anything at all."
Danial looks at life as a book of chapters; essentially, as life progresses and humans develop, they open and close new chapters that enable more challenges and opportunities to the livelihoods of others.
"I like to look at life as one big book. We have different chapters in it. Some chapters will not be as good or enticing as others. Some chapters will not go the way we may want it to go. But the most important thing is the ending of that book," Danial stated.
Danial believes that your accomplishments and lessons from your mistakes are significant and the best takeaways from the book of life. Acknowledging your experiences, mistakes allow the storytelling of how obstacles were prevailed through in which Pharaoic believes the character is mostly derived from a human aspect.
"Our life isn't based on one good or bad chapter, it's based on the end results," Pharaoic said. Achievements are a resemblance of the fight and strength in a person, and Danial believes it highlights the journey.
The biggest takeaway and inspirational statement, Marko Danial, believes in making for others wanting to take a similar route as he is pure.
"Life is also one big race; there will be times where you will win and times where you will lose. That's why it's important to ignore all forms of negativity and only focus on yourself. Let that negativity fuel you," Pharaoic concluded.