Mohit Verma: Journey of an engineering student who becomes a full-time influencer in the world of digital marketing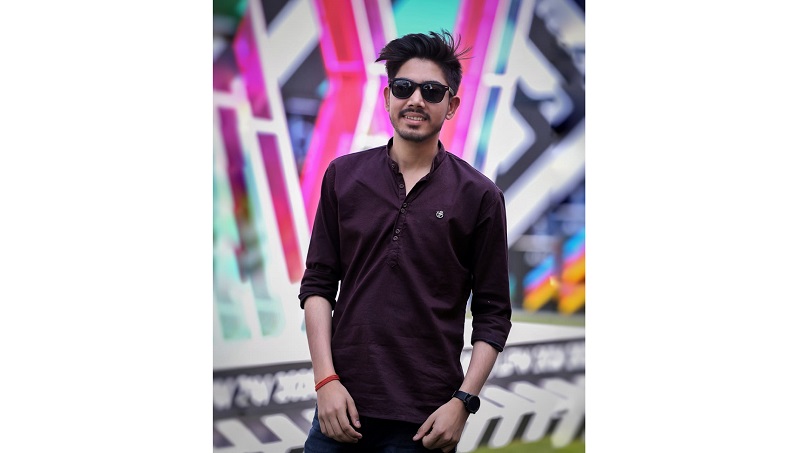 "I trust work is the key to progress and giving your 100% will one day prompt the achievement." This is what a 23-year old guy thinks & believes in. We are talking about a young lad today called Mohit Verma, who has turned his hard work & passion into a world of his own. He became an influencer, Learned digital marketing with the help of Google and YouTube, and founded his company 'The Techgram" which is a Mobile, Tech News, Critic blog. Phew. All this at only 23. Undoubtedly, the youngsters have an idol in Mohit.
Mohit, a young Delhiite born on 10 January 1997 who had a normal life as an engineering student, started his career as a tech blogger. It happened when Mohit was studying his B-Tech in mechanical engineering and wanted to curate his website since he thought coding was not something that was meant for him. So, with the help of his college seniors & watching YouTube videos made him design his website in the year 2015 on his favourite niche – Technology.
Writing on tech stuff soon became Mohit's full-time job & he started writing on topics like technovative trends related to technology. Today apart from being the owner of 'The Techgram', Mohit also works as an Assistant Manager (Operations) in a company named Buzzone.
Not just technology, Mohit has shown keen interest in other areas as well like he started influencing on social media by offering his lifestyle preferences, mostly on Facebook & Instagram. He is not only a techie but also a fun-loving guy who looks forward to travelling with an intense interest in photography. You can follow him as well- https://www.instagram.com/itz_mohit_verma/
Mohit started influencing on his Instagram page when he began posting content on photography, travelling & conceptual pictures. And, soon he realised that the audiences loved what he curated & shared on his handle.
Mohit has definitely proved that he is a man of many talents. Being at the third position in National level robotics rivalries, Mohit with his passion for his work, climbed the ladder at the top & successfully achieved what he wanted to.
Talking about his knowledge in his favourite work area – digital marketing, Mohit excels in knowing topics right from SMM, SEO & SMO. He works with the aim to help businesses increase their online presence & reach more audiences.
Mohit stands as a living example for all those who thought that they can live with only one career all their lives, but Mohit teaches them to explore things, subjects of their choice & more so the world to live a life of meaning & to teach the same to others as well.