Entertainment
More Than Music: Paul Iwenofu on Becoming an Entertainment Entrepreneur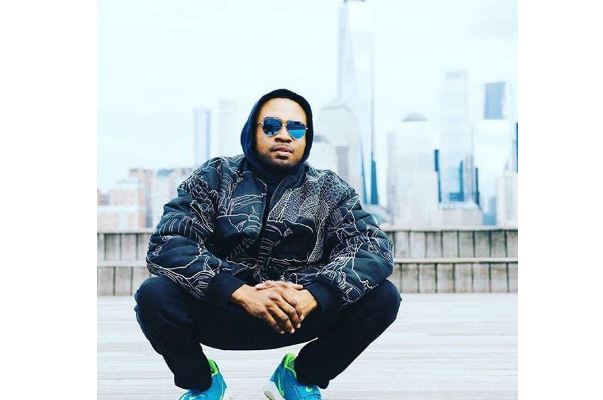 Competition is fierce in the entertainment industry. Aspiring artists know how challenging it is to break out into the scene and make a name for themselves. Paul Iwenofu is no stranger to this fact. Having his fair share of ups and downs en route to his music career, Paul now aims to help fellow artists present their music in front of the world.
Paul Iwenofu goes by the name Chud'e. He's best known for being one of the most influential Christian rappers today. He released his first album, Chilltown, in 2019. In just five months, his album raked in 500,000 hits. His songs combine familiar elements of hip-hop, R&B, pop, and gospel. Despite his recent success, however, Paul never forgets about the events that turned his life around.
Back in 2017, Paul discovered Christian rap after living in his home country of Nigeria. His parents separated when he was young, but Paul could reconnect with his father in Nigeria. His father was a criminal-turned-pastor, and he guided Paul in his quest to grow spiritually. This was a life-changing moment for Paul, who lacked a father figure almost his entire life. After learning how his father regained control of his life, Paul felt ready to return to the United States with a renewed sense of self.
As soon as he returned to the US, Paul started to read about criminal justice. He learned so much about his country's troubled past, and he knew that many people remain marginalized to this day. Paul decided to use his rapping skills to be their voice. At the same time, he wanted his music to reach both believers and non-believers of Christ, as he believes that the only way to create a better world is to serve God.
Chilltown consists of songs that share Paul's relationship with God. It's named after the Brooklyn neighborhood in which he grew up. In one of his most famous songs, Day and Night, Paul shares his undying belief in Christ and how the Lord helps him no matter what obstacles come his way. While many people surrounding him didn't show their support at first, Paul pursued his passion because he knew that it was his way of honoring Christ.
When he's not honing his rapping skills or writing new music, Paul busies himself as a Youth Development Specialist. He wants to be a role model for kids who are currently struggling with the things he used to in the past.
Paul also looks forward to his latest venture as an entertainment entrepreneur. He's working with independent artists and helping them find the right platforms to showcase their songs, increase their reach, and make their mark amidst the stiff competition. Paul doesn't limit his clients to aspiring artists, however. He also extends his services to companies that need to generate more customers. According to Paul, he plans to leverage the best technology and innovation as these will become the driving forces for all industries going forward.