Lifestyle
Music is becoming a lifestyle for British teenager Henry Colin Wright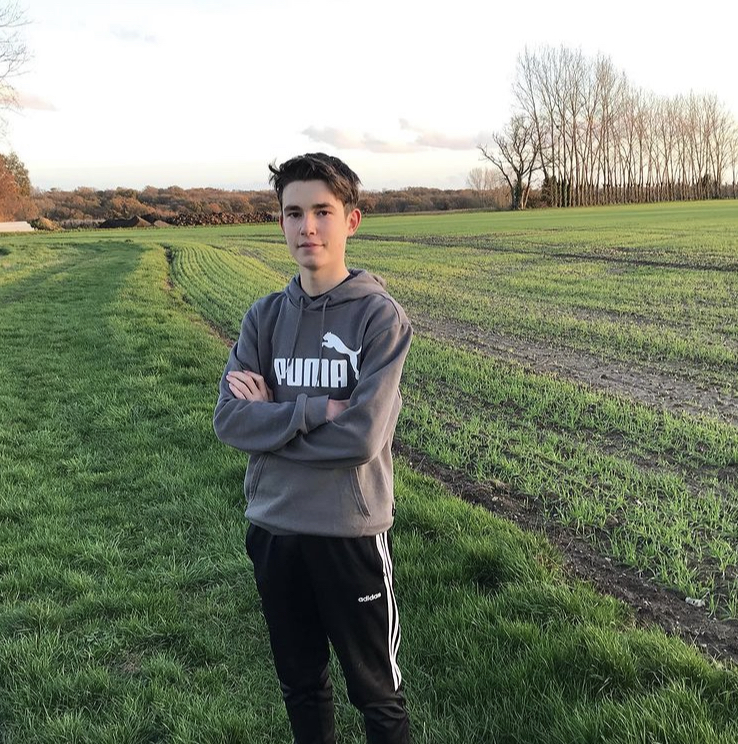 Teenage Singer-songwriter Henry Colin Wright has been making a name for himself across the internet over this past year going globally viral and receiving over 25 million views across the internet. Along with this, the young British singer has gained 1.7 million likes, most of which coming from TikTok however Henry has also gained an audience on YouTube of thousands. Henry also writes songs and releases them across various streaming platforms such as Spotify, Deezer, etc, his most recent release was in late November 2020 where he brought out his single "here for you". Henry is currently 17 years old, He was born on the 16th October 2003 In Colchester. As he is only 17 his still studying in college but apart from that he pursues music and social media full time and he plans to turn it into a full-time career going forward.
We asked Henry a few questions about his career, passions, and future in both singing and social media.
So then we all know you love singing and writing songs now but when and how did it all start?
Henry Colin Wright: To be honest I've loved listening to music my whole life, from a very young age I'd get in from school and listen to music on YouTube. One of the main artists that I loved listening to was George Ezra and I think he was the main one who really inspired me to start writing my own stuff, so when I was around 14 I decided this it I'm going for it, and it's just escalated from that point really.
How did you get into TikTok and when was the first moment that you realized that you were going viral?
Henry Colin Wright: I kind of just started doing 15-second clips of me doing football freestyle and then one day I just decided to do a video where I reacted to cakes that looked like real objects, once I uploaded it I didn't think much of it as I only had a couple of thousand followers at the time but then the next day when I checked it was on over 100,000 views which really surprised me and then a few days later it hit 1,000,000 views which was a dream come true for me. I think that was probably the main reason when I realized that I was going viral however when I hit 100,000 followers I feel that was an amazing moment for me as well. Since then I've just kept supper consistent for months and months with out ever going a single day without uploading videos, and from that, I've just kept growing.
When was the moment where you properly realized what you wanted to do for a career and what exactly is that?
Henry Colin Wright: I think it was all the positive feedback that I had from the first song I ever wrote called "Gravity" this song is still on my YouTube channel now
What are you're plans for the future?
Henry Colin Wright: Just to keep my head down and continue working hard towards my goals, but to be more pacific looking deep into the future I'd one day love to be at the top of the UK charts.