Musician Kamyar talks about crossing 2 million followers on Instagram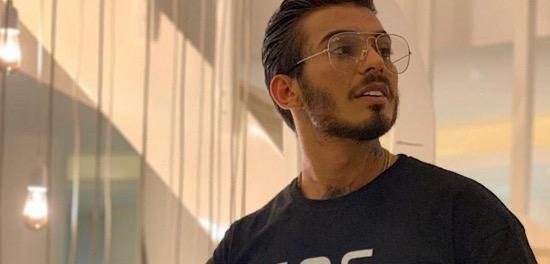 The timing makes a comedy perfect. Successful comedians master the art of timing. Iranian Comedian and Musician Amir Hamdollahzadeh aka Kamyar696 falls in this genre of artists. This popular star on social media attracted millions through his perfect comic timing. He started to do comedy skits at a very young age, which was truly helpful for the 25-year-old to master the craft.
Kamyar696 says his passion for comedy helped him to improvise and to become a celebrity on Instagram. Now, the Iranian has over 2.1 million fans following on the social media platform. Everyone loves a good joke and adores a comedian. This is what happened in the career of Amir. In a short period, with his ability to create good humor, he carved a niche in the sector.
"I always loved to do comedy. So, I practiced it a lot since my childhood. This helped me to become a master in the art. I understood from my initial days that timing is the most important thing in comedy. A piece of humor, even though it is of high-quality, doesn't stand if the timing is odd," says Kamyar696.
He adds that he takes utmost care while doing a comedy skit in terms of timing. This has helped me to remain successful so far.
Social media entry
Social media, especially Instagram, was a perfect medium for Kamyar696 and his humor. He realizes the power of the platform and the quality of the audience and reaches it offers.
Amir Hamdollahzadeh was born on December 17, 1994, in Tehran, Iran. He was graduated from Cambridge school in Malaysia. He is not only an Instagram Viner (a person who creates comedy clips for social media) but also a professional athlete and fitness trainer. His well-established handle on social media is Kamyar696.
He started his artistic activities by posting 15-second funny videos on Instagram in December 2016. When Instagram allowed users to post longer videos he sensed a big opportunity. Amir utilized the option to pose perfect-times videos, and they became hit on the platform. All this helped him to gain stardom very quickly.
"I have a different style when compared to other Iranian comedians. I know how to improvise," Kamyar696 reveals the secret.
The world of comedy
Comedy has the power to absorb the sorrows and makes one feel better. Hence comedians are considered natural healers. With this philosophy, Kamyar696 continues his journey into the world of humor.
Everyone liked his Instagram and TikTok video clips because they were classy and really funny. He also released his music named "Sokoot" in all the music platforms.
"My fans are very particular about my comic videos. I receive a lot of reviews from my followers. This helps me to create better scenes. Now, I consider it is my mission to make people laugh and be in a good mood," Amir says.
He considers his ability to improvise sets him apart from other comedians. Hence he tries to invest his time and abilities on that front. With his sense of timing and natural talent, this social media superstar is all set to go miles in the world of humor.