Mustafa Khan : dynamite of a singer has mastered the art of singing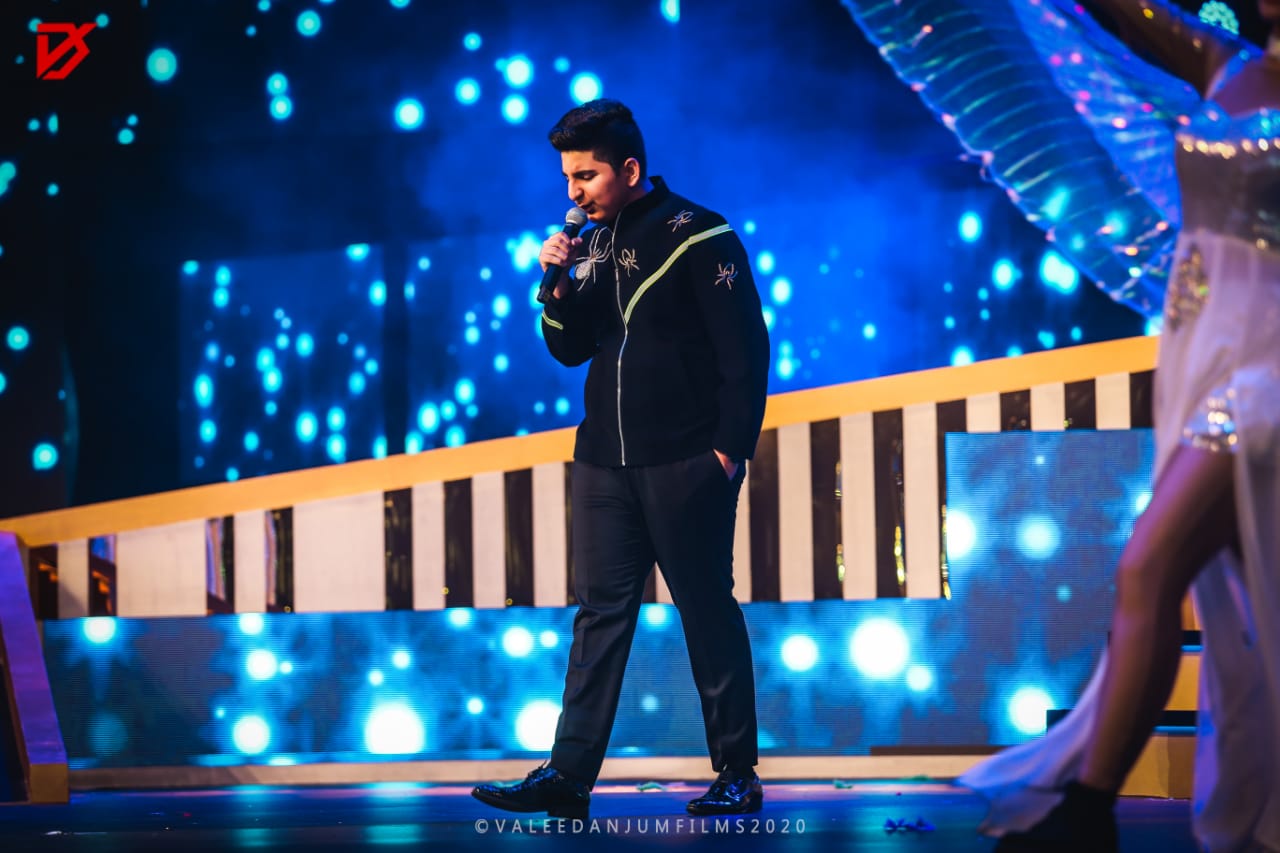 This dynamite of a singer has mastered the art of singing at an early age of 12.
The music industry has been a place for rising young stars since ages, having given many great singers who started off when they were pretty young and grew up to become international sensations. In fact, there have been many singers and stars who have risen to the top when they were below their 20s. Even the most popular singers of the past started their singing careers at an early age, leaving no doubt to the fact that talent can take you places no matter what the age is. Amongst the many kids who have been discovered young is Mustafa Khan from Pakistan, settled in Dubai.
Mustafa's singing prowess was discovered by his father Faisal Khan during one of his casual singing sessions with his friend. That instant he knew that his son was up for something big and started encouraging him to pursue his passion. Mustafa says, "Music has always been close to my heart, specially Bollywood songs which I adore a lot and am planning to incorporate in my debut album." His cover video titled Mustafa Khan — The Mashup comprising popular Bollywood songs has to be heard to experience his tremendous music talent.
Mustafa Khan rechristened as MK is on his way to release his debut album with either T-Series or Sony, which will feature five or six solo numbers guaranteed to win listeners hearts. When asked about which song is he working upon at the moment, Mustafa says, "I'm recording the famous Sufi song 'Damadam Mast Kalandar' and the release date is set for Ramadan." One should see this young talent in the recording studio as having no formal training in singing he records all songs without any retakes which is amazing for a boy his age, and that too untrained in music. The raw quality that he possesses will take him places, observe those who have heard him sing.
His interests lie in singing Bollywood songs and when asked who his favourite singer from Bollywood is, he says, "undoubtedly Arijit Singh, it's a dream to be on the same stage and perform with him." Mustafa balances his studies and singing career well and does not miss out on his school with the pretext of recording, says his proud father. All his recording sessions are planned during the weekends in a production house in Al Qouz area. Renowned award-winning director and producer David Zennie, who has worked with international artists like Yo Yo Honey Singh, and Mohammed Assaf has directed Mustafa's videos which have come up amazingly well. The cover song and teaser of his upcoming number 'Kaisa Rang Laaga' has been widely appreciated by people including celebrities like Adnan Sami, Sonal Chauhan, Madhavan and Rapper Flint J, who have openly applauded his work on Twitter.
He is definitely one of those talented singers who will emerge as an established singing artist by the time he passes the quarter century mark.
Follow him on Instagram: @mustafakhanofficiall.