My Media Dreams- Reducing the digital gap between small businesses and online marketing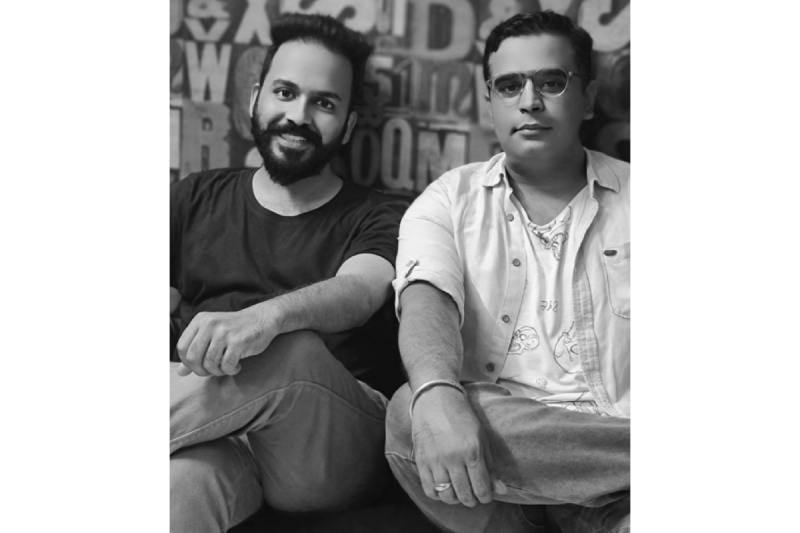 Keshav Dutt and Hani Goyal, co-founders of My Media Dreams, a Delhi-based Digital Marketing agency always wanted to create their own path even if the journey ahead was slow and full of obstacles.
Founded in 2019, My Media Dreams is a turnkey digital advertising solutions firm that has carved a niche in the industry with its commitment to quality service. With a focussed approach and professional experts specializing in online marketing strategies, the company's vision was based on reducing the accessibility gap between small businesses and online marketing.
The company was the brainchild of Keshav who is a post-graduate in engineering. Having worked for close to 6 years as an assistant professor, Keshav made a shift to the corporate world to analyze and comprehend how the software industry works. He tried and failed in multiple entrepreneurial ventures before finally making a switch to the marketing industry. Keshav is an Adword buff who had worked as an Adword manager for several companies in the past. Noticing the irregularities in the way internet marketing was being conducted he decided to start his own company with a vision to help small businesses build a strong online presence with cost-effective digital marketing solutions. He incorporated My Media Dreams after having met Hani Goyal who was the perfect ally for the venture.
For any start-up or business, having a like-minded co-partner goes a long way to make it a reality. The success or failure of a business partnership works in tandem to achieve the goals of the business. For Keshav, his association with Hani was the beginning of launching the dream venture into reality. Hani is currently working as the CTO of the organization. An engineer with a background in Law, Hani has worked with several well-known organizations such as HCL, Microsoft, etc. The monotony of a 9-6 job did not resonate with his long-term career goals and he started to explore new opportunities by starting his entrepreneurship journey which finally culminated into reality after meeting Keshav.
As an emerging digital marketing firm, My Media Dreams offers services such as search engine optimization (SEO), social media marketing (SMM), search engine marketing (SEM), online reputation management (ORM), lead generation, and content development. From a two-member setup, the team has grown to approximately 30 employees today working in a hybrid set up post-pandemic, which includes passionate internet marketers whose aim is to make online lead generation a reality for the most challenging industries. The company uses a result-oriented approach by adopting simple yet effective methods such as using easy CRM tools to provide daily updates to clients, dedicated project managers, and performance tracking to help track progress and what is planned
Focussing on expansion and business development, both Keshav and Hani started tapping their experience of working in the software industry and reached out to clients in the international market, especially the US. Their aggressiveness and passion to create customized marketing solutions cost-effectively enabled them to land clients in the NUTRA industry one after the other building a base of over 70+ clients not only in India but also in the US, UK, Canada, Australia, New Zealand and other Latin American countries.
With just a year into business, the organization suffered a major setback during the COVID 19 pandemic. Although the lockdown affected the attrition rate of the clientele, the combined efforts of the team and the visionary leadership of both Keshav and Hani stood the ground of the testing times. The leadership team started to reimagine the organization's vision of bridging the gap during the pandemic lockdown and make brands/services reach out to a large audience sitting at home with a single tap of a finger.
​According to Hani Goyal, "the digital world is quite unpredictable and hence one needs to constantly experiment and innovate with the tools and technologies to understand and develop strategies depending on needs and capacities of a client. There is no single strategy or yardstick to claim how successful a marketing plan proves to be. Hence any agency which works for small businesses must continuously keep trying out different methods until their outcome is as expected".
Over the next three years, Keshav and Hani are planning to launch their in-house SaaS products to strengthen the marketing plans of the affiliate industries which they believe will help in creating cost-effective strategies and offer an edge to the organization with a steady flow of passive income in the long run. In terms of its long-term vision, Keshav and Hani are continuously striving to expand their business offices internationally, especially in the US and UK as well as create a benchmark on Online Reputation Management (ORM) by helping the growth of micro-influencers by the year 2022.
To know more about My Media Dreams, please visit:
https://www.mymediadreams.com/about-us/#