Local SEO: Why it's Important for Online Business in San Diego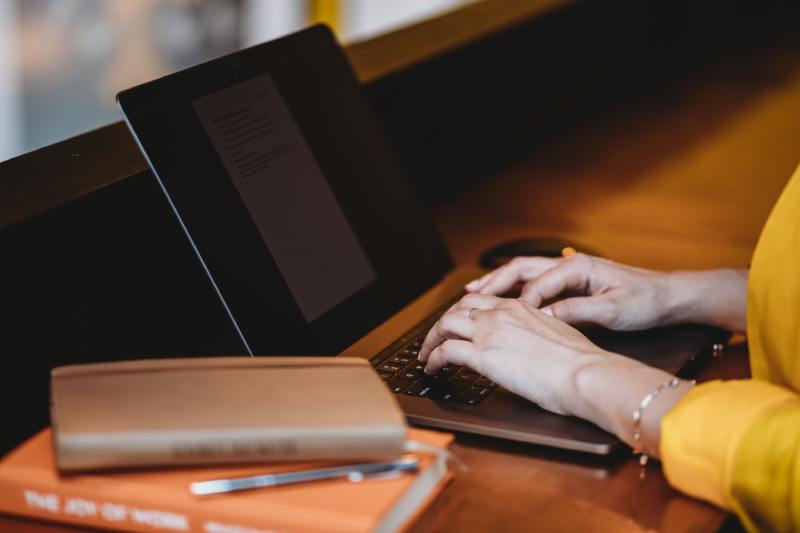 We never tire of highlighting the importance of search engine optimization for companies. That is, having a good SEO is something of vital importance for any business. Local SEO is an important strategy to help users find the closest businesses. However, there is no need to limit yourself: in this article, we will tell you why Local SEO is important even if you do not have a physical business. Read on and discover how you can make local SEO success for your online business!
Local SEO and Online Business
The specialists in digital marketing are always facing new challenges to optimize results and achieve the best visibility on the web. But when it's a purely online business, things can be a bit more uphill. Although Google offers local marketing possibilities for any business, it is also true that you have to be constantly updated to win all the possible opportunities in terms of the much-desired conversions.
To put it in some way, the easiest would be to do Local SEO to a traditional brand, which has a physical location. But if your business is not framed within this category, it is important to know how to apply web positioning techniques. The first thing you can do is identify what your business model is. Let's see the different possibilities:
Service businesses. All those services for the home fall into this category. For example, masonry, plumbing, decorating, and general home or office arrangements. Although you may have a physical address, the business consists of serving customers in their own homes.
Business from home. Here the variety of businesses is much wider. The point is that the address of your home is the same as your business. There is a subtle difference between a virtual business and a home business, and it is that in-home business, you can use your home for work. For example, a teacher can give private classes from home or give classes at home.
Virtual business. In this case, the entire business takes place virtually. The business process itself is completed by digital channels and remotely. Although it is possible to have operations from a physical address for logistical reasons, the reality is that you never interact in person with customers. A business of this type could be sales through catalogs.
Hybrid business. This type of business can be a combination of several modalities. The most typical example is a restaurant: customers can pay locally, or pay online and pick up at the counter, or order online, pay online, and receive the delivery at home. This type of business has rebounded with greater force over the past year, driven mainly by the Covid19 pandemic.
Local SEO for Service Businesses
If your company is a service company, you can find many opportunities to activate local SEO. The activities are summarized in three sectors: local, organic, and paid. The most important thing is to understand Google's requirements.
Among the first guidelines established for local SEO for service, businesses are that personal contact with customers must be established to enter the Google My Business lists.
On the other hand, another of Google's guidelines states that the address must be hidden when creating the list for service businesses. This could be a disadvantage to clients by not having a physical address that can be displayed. But Google's position is clear on this and indicates that this type of business model should hide the direction.
You can indicate the cities or postal codes in the service lists to indicate the areas in which your business services can be provided. This area should not exceed two hours in a car.
It is important to note that you have to be very careful with organic traffic for service businesses. In other words, you have a website that provides a good user experience, with relevant content focused on users.
A general rule of thumb for physical businesses is to have a good landing page for each of your stores. The application of this same rule can be considered for service businesses. But, you can also advise creating landing pages in each area as long as there is something different to show in each place and the coverage has a reasonable geographical area.
What should be avoided is creating duplicate landing pages or that are almost identical. This is because the services are practically the same in the different localities in which it is attended.
In paid local marketing for service businesses, you can use Google Ads to serve ads. It must be taken into account that paid advertising allows you to obtain visibility that cannot be achieved in any other way.
Local SEO for Home Business
While for service businesses hiding the address in Google can be a disadvantage, in the case of home businesses, the opposite effect is the result: most owners of this type of business do not want to have customers waiting at their doorstep.
If the business model serves customers at home, the company can invest in signage and promote itself as a physical company. But if the business model requires that the address is not visible, it can be hidden.
In the case of hybrid businesses, it should be noted that Google Maps does not allow home-based businesses, but Google's workaround is to include them in Google My Business. But in this case, you have to hide the address. If you don't, Google could suspend and remove the ad.
In Virtual Businesses
Finally, for virtual businesses, things have changed in recent months. Previously, businesses of this type were banned from Google My Business listings. But in a pandemic context, Google has relaxed its regulations.
It is not possible to be on the Google My Business lists because you do not have a physical address. You will have to focus on the organic rankings. All the actions that can be taken in this regard will bear good results. In sum, virtual businesses must make every effort within their means to develop as much organic authority as possible. A good practice will be to develop specific content for each geographical area where the virtual business is developed.
You can also gain visibility through the Google Ads platform and its ads. In the latter case, you have to focus on the relevant geographic orientation for the virtual business.
RECOMMENDATIONS: WHAT NOT TO DO
Working on local SEO has the fundamental intention of improving an online business through local web positioning. But beware! Take help from an SEO expert or hire a San Diego SEO agency for doing local SEO in San Diego. Certain actions could take all the efforts you make in this regard to the trash. And this is common to whatever your type of business is. Take note!
Install a virtual office to falsify locations and enter local business listings.
Set up chains of locations from family, friends, and even staff to simulate multiple locations.
Be on the lookout for Google regulatory compliance. This goes in general for all the actions you carry out on the web. A penalty, no matter how small, can have negative consequences for your business.