National Doctors' Day: History and Significance of the Day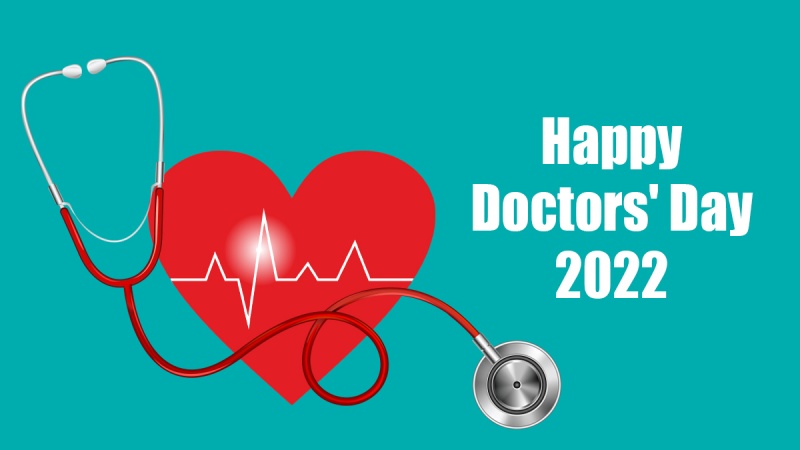 India celebrates National Doctors' Day on July 1 every year to honor the birth and death anniversary of the incredible physician and chief minister of West Bengal, Dr. Bidhan Chandra Roy. This day shows appreciation to the large number of doctors who have selflessly aided us in our period of need and tirelessly worked for the health of their patients.
Heroes of the country are the individuals who don't battle at borders but dedicatedly work for saving lives and improving life expectancy while putting their lives at risk, we call them DOCTORS. Their contribution to human health is past expectations.
The First Doctor's Day was celebrated in India in the year 1991. July 1 is the birth and death anniversary of the most well-known physician of India – Dr. Bidhan Chandra Roy. It is thus a recognition of his tribute to his contributions to the health domain in the country.
National Doctor's Day is being celebrated for quite a long time by the government and non-government healthcare organizations. Consultation workshops, Free medical checkup camps, and General screening test camps are organized across the country.
Exercises are likewise organized at the school and college level in order to urge youthful students to take up the medical profession. Patients greet their doctors by distributing greeting cards, gifts, bouquets, etc.
National Doctors' Day History
In India, National Doctors' Day was first seen on 01 July 1991 in the honor of Dr. Bidhan Chandra Roy, the honor of his contributions to the health domain. July 01 is his death and birth anniversary he agrees on a similar date.
Dr. Bidhan Chandra Roy (01 July 1882 – 01 July 1962) was a renowned physician, an educationist, a freedom fighter, a social worker, and a politician. He likewise served West Bengal for 14 years as chief minister (1948 – 1962). He was awarded the highest Indian civilian award, THE BHARAT RATNA on 04 February 1961.
He contributed his life to individuals, treated numerous, and inspired millions. Moreover, he was additionally Mahatma Gandhi's personal physician.
In the year 1976, the B.C. Roy National Award was instituted in his memory to recognize the eminent individual working in the space of medicine, science, public affairs, philosophy, arts, and literature.
National Doctors' Day Significance
National Doctors' Day is being celebrated in INDIA to appreciate and recognize the significance of the doctors' roles in society. This additionally assists the general population community with knowing the significance, critical roles, and obligations delivered towards the patient's care by doctors.
On this unique occasion, we as a whole ought to feel proud of having talented medical professionals, whose employers' country health and well-being. We as a whole ought to be thankful for their efforts and contributions during medical emergencies.
We as a whole should pay tribute and recognize our doctors' efforts, and the people who were there for the overall public to beat the medical emergencies and pandemic situation. Nobody can fail the contributions of our medical professionals (doctors and nurses) during COVID-19 pandemic, and they are still fighting against coronavirus.
National Doctors' Day is a day celebrated to perceive the contributions of physicians to individual lives and communities. The date differs from one nation to another relying upon the event of remembrance used to check the day. In certain nations, the day is set apart as a holiday.
Although expected to be celebrated by patients and benefactors of the healthcare industry, it is typically celebrated by healthcare organizations. Staff might organize a lunch for doctors to give the physicians with tokens of recognition. Historically, a card or red carnation might be shipped off physicians and their spouses, alongside a flower being put on the graves of deceased physicians.