NBA Playoffs Schedule: Dates, First-Round Matchups, Game TV Times and TV-Coverage Info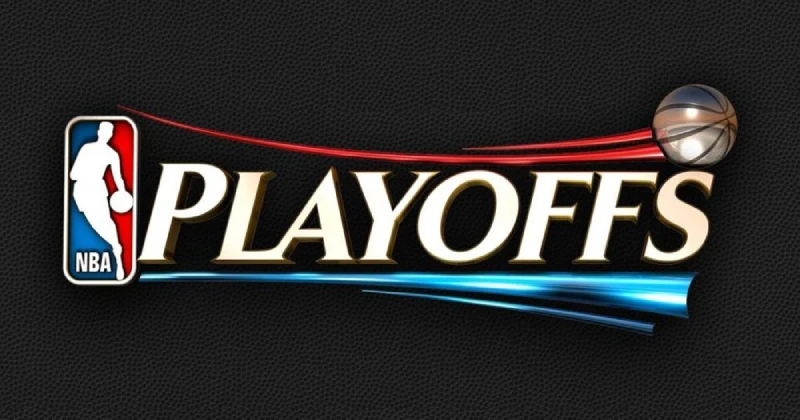 The 2019 NBA playoff schedule is formally set.
After a long trudge of a regular season, the Milwaukee Bucks and Golden State Warriors bolted up the top seeds in their respective conferences.
How about everybody investigate how things shake out the extent that the first-round TV plan, per Marc J. Spears of ESPN's The Undefeated, and investigate title contenders.
The first-round matchups and timetable are underneath, with dates, times and broadcast data. All times Eastern. * — If necessary.
Schedule Information
Eastern Conference
No. 1 Milwaukee Bucks versus No. 8 Detroit Pistons
Sunday: Pistons at Bucks, 7 (TNT)
Wednesday: Pistons at Bucks, 8 (NBATV)
April 20: Bucks at Pistons, 8 (ESPN)
April 22: Bucks at Pistons, 8 (TNT)
April 24: Pistons at Bucks*
April 26: Bucks at Pistons*
April 28: Pistons at Bucks*
No. 2 Toronto Raptors versus No. 7 Orlando Magic
Saturday: Magic at Raptors, 5 (ESPN)
Tuesday: Magic at Raptors, 8 (TNT)
April 19: Raptors at Magic, 7 (ESPN)
April 21: Raptors at Magic, 7 (TNT)
April 23: Magic at Raptors*
April 25: Raptors at Magic*
April 27: Magic at Raptors*
No. 3 Philadelphia 76ers versus No. 6 Brooklyn Nets
Saturday: Nets at 76ers, 2:30 (ESPN)
Monday: Nets at 76ers, 8 (TNT)
April 18: 76ers at Nets, 8 (TNT)
April 20: 76ers at Nets, 3 (TNT)
April 23: Nets at 76ers*
April 25: 76ers at Nets*
April 27: Nets at 76ers*
No. 4 Boston Celtics versus No. 5 Indiana Pacers
Sunday: Pacers at Celtics, 1 (TNT)
Wednesday: Pacers at Celtics, 7 (TNT)
April 19: Celtics at Pacers, 8:30 (ABC)
April 21: Celtics at Pacers, 1 (ABC)
April 24: Pacers at Celtics*
April 26: Celtics at Pacers*
April 28: Pacers at Celtics*
Western Conference
No. 1 Golden State Warriors versus No. 8 Los Angeles Clippers
Saturday: Clippers at Warriors, 8 (ABC)
Monday: Clippers at Warriors, 10:30 (TNT)
April 18: Warriors at Clippers, 10:30 (TNT)
April 21: Warriors at Clippers, 3:30 (ABC)
April 24: Clippers at Warriors*
April 26: Warriors at Clippers*
April 28: Clippers at Warriors*
No. 2 Denver Nuggets versus No. 7 San Antonio Spurs
Saturday: Spurs at Nuggets, 10:30 (ESPN)
Tuesday: Spurs at Nuggets, 9 (NBATV)
April 18: Nuggets at Spurs, 9 (NBATV)
April 20: Nuggets at Spurs, 5:30 (TNT)
April 23: Spurs at Nuggets*
April 25: Nuggets at Spurs*
April 27: Spurs at Nuggets*
No. 3 Portland Trail Blazers versus No. 6 Oklahoma City Thunder
Sunday: Thunder at Trail Blazers, 3:30 (ABC)
Tuesday: Thunder at Trail Blazers, 10:30 (TNT)
April 19: Trail Blazers at Thunder, 9:30 (ESPN)
April 21: Trail Blazers at Thunder, 9:30 (TNT)
April 23: Thunder at Trail Blazers*
April 25: Trail Blazers at Thunder*
April 27: Thunder at Trail Blazers*
No. 4 Houston Rockets versus No. 5 Utah Jazz
Sunday: Jazz at Rockets, 9:30 (TNT)
Wednesday: Jazz at Rockets, 9:30 (TNT)
April 20: Rockets at Jazz, 10:30 (ESPN)
April 22: Rockets at Jazz, 10:30 (TNT)
April 24: Jazz at Rockets*
April 26: Rockets at Jazz*
April 28: Jazz at Rockets*