Warriors vs Clippers: Kevin Durant and Patrick Beverley proceeded with their war in Game 3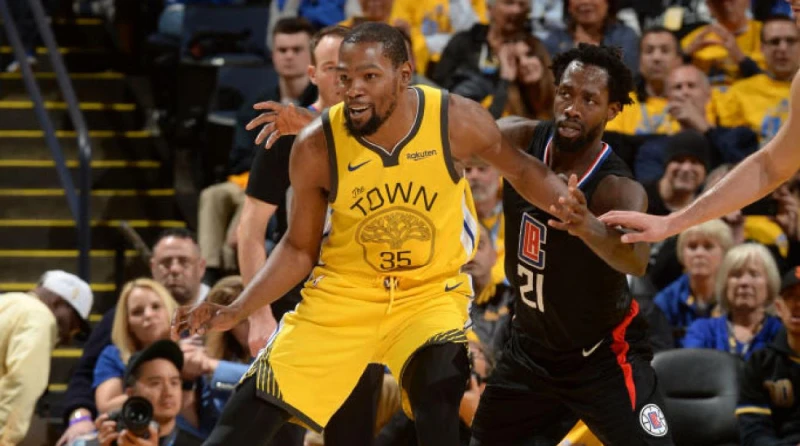 The Golden State Warriors are out for revenge on Thursday night in Game 3 of the NBA playoffs against the Los Angeles Clippers. One of the greatest storylines of the Golden State Warriors' opening round playoff arrangement against the Los Angeles Clippers has been the individual fight between Kevin Durant and Patrick Beverley.
Beverley and Durant were both launched out from Game 1 after a verbal squabble, and Beverley kept on disturbing Durant with forceful defense in Game 2.
Obviously, Game 3 grabbed right where Game 2 left off.
Not by any means a minute into the amusement, Beverley fouled Durant when he got the ball, at that point continued to watch him after the whistle and block a training shot endeavor.
On the Clippers' next belonging, Durant found Beverley while the last was endeavoring to set a screen. Durant was required a foul, and Beverley pointed at the previous MVP and swaggered around the court, unmistakably satisfied with his work.
Halfway during the second quarter, Beverley was again required a foul after enthusiastically pushing on Durant's posterior. The point guard was really astonished by the call, and chose to re-sanction his defense on an authority.
On Wednesday, Durant called Beverley a "pest" and said the Clippers are playing a "gimmick defense."
"They're playing a gimmick defense which has been working," he said. "Top-locking everything on the perimeter, so guys are not even looking at the three-point line, they're just forcing guys inside the three-point line. So for us, when I get the ball in my spots, I got a pest, Patrick Beverley, who is up underneath me, who I can definitely shoot over the top and score every time if it's a one-on-one situation."
Durant scored 27 points in the first half, and the Warriors led 73-52 going into the second from last quarter.